Indexing Bodies For Academic Journals - Top 10 Indexing Bodies
Reference & Education → Education
Author

Eddy Abasi-Ada Nnabuk

Published

July 21, 2022

Word count

644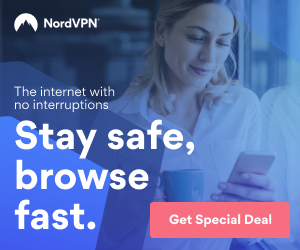 A journal is a platform where research works are presented for scrutiny and discussion. A lot of academic journals are online journals and this means that researchers would have to submit their research online either in a format accepted by the Journal they are submitting their research.
Academic journals are ranked by impact factor which simply means the relative importance of a journal within its discipline. As a journal manager, helping to increase the impact factor is one of your core responsibilities and one of the ways by which you can do that is to ensure that your journal is indexed by top indexing bodies.
There are numerous indexing bodies that can aid increase your impact factors but note that the more authoritative the indexing body, the higher your impact factor would be also, we would like to also state that there are numerous ways by which one can increase the impact factor of a journal and indexing is not the only way.
Some of the top indexing bodies that we can recommend for any academic journal include:
Google Scholar: Google Scholar is owned by Google and it is a search engine for publications or scholarly articles. In the past, it was easy to submit your journal URL to Google Scholar but now, that feature has been disabled. There are platforms that can submit your site automatically to Google Scholar and the most used platform for journals is Open Journal Software[OJS].

IJI Factor: IJI Factor is a nonprofit indexing body that has a database of journals and scholarly articles that focus on disciplines like energy and environmental, and Economics and Finance to mention a few. Before your journal can be indexed by IJI Factor, you would be asked for an OAI for your journal and once that is done, your publications would be automatically indexed on IJI Factor.

Index Copernicus: Index Copernicus was established in 1999 and it is owned by Index Copernicus International S.A. When adding a journal to Index Copernicus, you would be asked to provide some details about the journal like the ISSN Number, Journal Title, Discipline, Editor, Language, and Country. Publications would be uploaded manually and this is the downside of using Index Copernicus.

Public Knowledge Project: Public Project are in charge of the ones behind the Open Journal System Software. They also have an indexing section and all you need to do is to submit your Open Archives Initiative[OAI]. Public Knowledge Public Project also has software for open monograph press, open conference systems, and open harvesters systems.

J-Gate: J-Gate was launched in 2001 and today, it has become one of the largest indexing bodies in the world. They have indexed more than 60 million articles from journals that focus on subjects like Biomedical Sciences, Engineering & Technology, Social & Management Science, Agriculture & Biological Sciences, Arts & Humanities and Basic Sciences.

Ajol: Ajol is a South African indexing body that was established in 1998 to improve the visibility of African Journals. AJOL has featured journals from a total of 35 countries with most of the journals being in Nigeria.

CiteFactor: Citefactor has helped index international journals and they have a system that can help you improve the Impact Factor of your journal. They have more than 200,000 articles and more than 20,000 indexed journals.

Research Bible: Research Bible provides index open access journals to reviewed journals, research conferences, and positions.

Directory Of Research Journal Institute: DRJI helps ejournals in the science discipline gain exposure thereby increasing their Impact Factor and visibility of the journal.

International Scientific Indexing: International Scientific Indexing is a multidisciplinary indexing body, and they have indexed more than 5000 journals. ISI charges $100 for the Impact Factor Evaluation fee and $30 for the indexing fee.
There are other indexing bodies so do not limit yourself to the indexing bodies outlined above also, it is important to make use of platforms like OJS that would aid in indexing.
This article has been viewed 1,098 times.
Rate article
This article has a 5 rating with 1 vote.
Article comments
There are no posted comments.