Factors impeding the realization of digital rights and inclusion in Africa
Author

Charles G. Kpan, Jr.

Published

July 26, 2022

Word count

982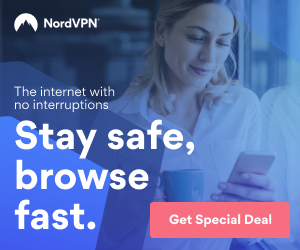 Societal and Cultural norms have always impeded the realization of digital rights and inclusion even up to the 21 Century. There are still many societal factors that affect the bridging of the digital divide in Africa. This essay will shine some light on some of those factors and recommend ways the problems can be resolved. Digital rights and inclusion are essential in promoting Natural Human Rights to equal opportunities involving all forms of societal biases including, gender, status, etc. It's only right that Leaders start to develop and implement strategies to neutralize the existing inequalities and ensure that national and international human rights treaties at upheld.
Digital rights are those basic human and legal rights that enable individuals to access, use, create, and publish digital media or to access and use computers, other electronic devices, and telecommunications networks. The concept is particularly related to the protection of rights already in existence, such as the right to privacy and free speech, in the context of digital technologies, particularly the Internet.
These rights have been inapplicable to a large extent in Africa, leading to a Digital Divide.
The Digital Divide is the space between those who have affordable access, skills, and support to effectively engage online and those who do not. As technology constantly revolutionizes, the digital divide prevents equal participation and opportunity in all areas of life, divergently affecting people of color, Indigenous peoples, households with low incomes, people with disabilities, people in rural areas, and older adults.
According to Dudu Mkhwanazi of Project Isizwe, a social enterprise that aims to provide low-income communities with affordable access to Wi-Fi, 7.5 million low-income South Africans are paying 80 times more than middle- and upper-income citizens for access to the internet, exacerbating inequality in South Africa.
As of 2020, according to ALLIANCE FOR AFFORDABLE INTERNET, Internet penetration in Liberia currently stands at 19%. and the country does not meet the UN Broadband Commission's affordability threshold. While the highest 20% of income earners on average pay 8% of their monthly income for 1GB of data, it costs the lowest 20% of earners a staggering 47.56% to access the same — far above the 2% target. At the start of 2022, According to Data Reportal, Liberia's Internet Penetration rate stood at 22%
The above statistics show that there's a huge amount of disparity and inequality evidently existing in Africa and required measures need to be taken to ensure the reduction of the digital divide. For a frame of reference, these user figures show that 4.09 million people in Liberia did not use the internet in early 2022, which implies that 78.0 percent of the population remained offline at the beginning of the year.
Here are factors that contribute to the digital divide in Africa:
Affordability. The cost of handsets, energy, and data is still too high for some populations. While low-cost solutions are improving for handsets for solar-energy kits and networks, further collaboration by all stakeholders and governments remains essential to lower barriers and facilitate access for all.

Lack of digital skills and literacy. The top barrier to mobile internet use in low- and middle-income countries as well as a key issue in developed countries. The remaining unconnected population is disproportionately illiterate or has low levels of literacy. The digital transformation of our societies brings more opportunities for the connected but makes digital illiteracy the new frontier of inclusion.

Lack of clearly defined regulation: Most African countries are more or less like toothless bulldogs that can only bark but not bite, particularly in the area of policy implementation in which the information sector is inclusive. For instance,

Lack of government commitment. The biggest hindrance to information development has been the attitude of the government toward information Technology (IT) and information infrastructures

Lack of adequate power supply: stable electricity system is an indispensable infrastructure in the proper functioning of information infrastructure. In spite of this awareness; African countries have been characterized by the poor provision of electricity. Despite its importance, many African countries have struggled to ensure that at least 70% of their population has access to stable and affordable electricity. For instance, the acronym of the 'Liberia Electricity Corporation (LEC)' has been satirically defined as 'Liberia Expecting Current' by aggrieved citizens due to the instability of Electricity in the country.
Governments of African countries have a greater task at hand to ensure that digital rights and inclusions are ensured to develop and implement strategic measures that address the prevailing challenges in a robust manner.
Below, are areas of societies that need to be strengthened:
Renewable & Affordable Electricity — Electricity has proven to be a major driving factor of the digital revolution. Governments need to invest more into renewable energy ensuring that stable electricity is achieved in both urban and rural regions of the country.

National Digital Literacy Programs — Nation-wide Digital Literacy awareness needs to be implemented to ensure that a large number of citizens are able to use information and communication technologies to find, evaluate, create, and communicate information.
This process should begin from the root; effective introductory computer courses should be taught in grade schools. Before leaving high school, a student should know how to safely use the internet, adequately use smart technologies, communicate safely over the internet and understand regulations and policies regarding internet usage.
SMART Digital Rights and Inclusion Policies — This time, the policies should be Specific, Measurable, Attainable, Realistic, and Time-sensitive. The internet of the users of the internet should be high on the agenda. Multistakeholderism should be a key determining factor as every voice needs to be heard in the decision-making process. Regional and International Regulatory organizations should not just develop policies but develop ways to ensure that these policies are implemented on the local level.
Digital Rights and inclusion are essential in this modern era and there should be no societal or cultural norms that should impede the realization of the rights of individuals to access information.
Charles G. Kpan, Jr. holds a Bachelor of Science Degree in Information Technology from Blue Crest University, Liberia majoring in System Infrastructure Management and Network Engineering.
He is the Managing Director of CYGEC IT SOLUTIONS INC. a multi-operational company that provides affordable and scalable IT services.
Article source:
https://articlebiz.com
This article has been viewed 423 times.
Rate article
This article has a 5 rating with 3 votes.
Article comments
Decontee Williams · 4 months ago
This article is very informative. The Author, Mr. Charles G. Kpan, Jr did a great job by providing references and realistic evidence to explain the Factors impeding the realization of Digital Rights and Inclusion in Africa.
---