3 Tips For Cleaning A Wood Deck
Author

Jon Benaglio

Published

July 28, 2022

Word count

593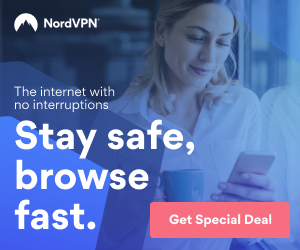 Deck cleaning is an important step in maintaining your deck. Deckmasters of South Florida, a deck builder in Miami and Fort Lauderdale recommends pressure washing help to keep your deck looking great and keep it safe. Leaves and other debris can cause dangerous slip hazards if not removed regularly. Mildew and algae can grow on decks if left untreated. You should clean your deck at least once per year to remove algae and moss. Cleaning your deck before staining or sealing will ensure that the stain or sealant adheres well to the deck boards.
Scrub the Deck with a Bristle Brush
A stiff bristle brush is an essential part of your deck cleaning arsenal. For amazing results, the brush should have synthetic vs. natural bristles, because many cleaners will deteriorate natural fibers. A synthetic bristle will last many years and the brush should have a handle long enough to reach all the places you need it to reach.
Lightly watering the deck can assist you in applying and spreading a cleaning solution. There are many wood deck cleaning solutions you can use. Your local hardware store will carry multiple products. Keep in mind, cleaning solutions should not be allowed to dry on the wood so periodic spraying/misting may be required. Depending on how dirty the deck is, you may see results immediately. More often, the cleaner must remain on the deck for a short time to break down the embedded contaminants.
Once you have scrubbed the entire deck, you are now ready for rinsing. Again, a conventional hose will may work. However, the crew at Deckmasters of South Florida uses a pressure washer with a surface cleaner.
Power Wash the Deck
Before you pull the trigger of the pressure washer wand, be sure it's pointing away from the deck surface and away from anything else, as the initial blast could put marks and lines in the deck. The water that emerges from the tip is called a "fan," and you can change the fan size by changing tips, which are rated in degrees denoting the angle. A zero-degree tip will typically produce a straight stream, but you never want to apply a straight stream to wood as it can damage it. A pressure washer with a surface cleaner attachment is recommended by Deckmasters of South Florida. The surface cleaner will keep the perfect spacing between the jets and the wood deck. This will reduce any lines that may develop from just using the wand. Its also safer because the surface washer contains debris and wont allow it to shoot out from under it.
Let the Deck Dry
Once you have completed power washing the entire deck, put away the equipment and allow the deck to dry. Decks look very different after they dry. Small imperfections that may have gone unnoticed when the deck was wet can become apparent. Also, raised fibers will be virtually impossible to remove from a wet surface. It is recommended that you allow the surface to dry for a minimum of 24 hours before applying stain or sealer. Once the deck has dried, inspect your work. The surface should have no lap marks, minimal raised fibers, and clean wood. The surface should be consistent with no areas left unwashed. If your deck looks like this, congratulate yourself for the great job.
The article was written by Jon Benaglio, Vice President of Deckmasters of South Florida. I hope it was helpful and good luck! Please visit us at www.deckmastersofsoutflorida.com for more ideas, project pictures, articles, and more.
This article has been viewed 726 times.
Article comments
There are no posted comments.