How Roe V. Wade Will Impact the U.S Foster Care System
Author

Divya Rao

Published

July 2, 2022

Word count

939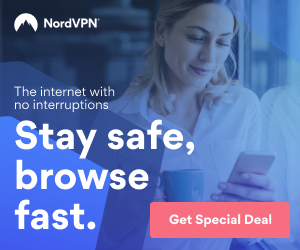 Nationwide, there are approximately 424,000 foster youth in the United States. The Supreme Court's decision to overturn Roe V. Wade and ban abortion curtails women's autonomy over their own health and will also have substantial implications for the foster care system.
All 50 states currently have a Safe Haven Law, which allows a parent to confidentially surrender an infant to any hospital emergency room, fire station, or police station. This has led to the safe surrender of more than 4,000 babies nationwide contributing to a large number of foster youth. With the proposed legislation to ban abortion in over 25 states, not only will there be an increase in child poverty, teenage births, and mental health issues, but there will also be an increase in the number of children entering an already crowded youth foster system. In the journal "Perspectives on Sexual and Reproductive Health" published by the Guttmacher Institute, the legalization of abortion in the United States after 1973 was known to have caused changes in reproductive behavior and increased the use of contraceptives by women. "Birth rates declined by about 5 to 8% as a consequence of abortion legalization with the largest declines occurring among teenagers, women older than 35, unmarried women and non-white women." However, a post-Roe v. Wade world without access to these resources will result in around 440,000 additional births per year. Many of these new children will be born into homes with poor economic standing, where they will likely not be properly cared for and have a high chance of ending up in the foster system.
The Northwood Howler outlines the shortcomings and uncovers the truth of the American Child Welfare System. Despite intentions of protection against abuse, neglect, and harsh home conditions, the system does not come without harm. Being in an unstable environment, and moving from shelter to shelter, almost always has a lasting effect on a young child's outlook on the world, mental health, and ability to live a purposeful life after the age of 18. One in five will enter the homeless population and one in four will become involved with the criminal justice system within just two years after foster care. Annually, more than 23,000 children age out of the US foster care system.
Many anti-abortion advocates claim that adoption or the foster care system is a simple alternative to the termination of a pregnancy. However, this is not feasible in a failing youth system, nor is it physically or emotionally beneficial to these children. The support system the government claims to provide foster care to youth does not give them the necessary resources to lead a productive life away from violence, trafficking, and homelessness. Within the infrastructure itself, there have been several allegations of physical and sexual abuse, human trafficking, and abuse of stimulus payments given to support the child's expenses. Johns Hopkins University conducted a study using a group of foster children in Maryland and found that "children in foster care are four times more likely to be sexually abused than their peers, not in this setting, and children in group homes are 28 times more likely to be abused." Despite these claims, several states have failed to respond to these allegations. Data gathered by the CDC finds that abused and neglected children often suffer physical injuries, anxiety, post-traumatic stress, increased risk for experiencing future violence victimization and perpetration, substance abuse, delayed brain development, lower educational attainment, and limited employment opportunities.
The state of foster care has been tied to other social issues including the higher number of incarcerations, higher unemployment rates, the need for social welfare programs, and the opioid/heroin addiction epidemic. Far too often, foster youth become victims of over-prescribed or unnecessarily prescribed psychotropic medications. Drugmakers are more focused on expanding the market for some of their most profitable products than the protection of their consumers. San Jose Mercury News found that from 2010 to 2023, drugmakers paid the state's foster care prescribers more than $14 million, which is, on average, more than double what they gave to the typical California physician. This only fuels the frequent, sometimes unnecessary, use of psychiatric medications in the state's foster care system. A system that is flawed and underfunded, will not be able to provide the safest environments and protection for unwanted babies across the nation.
An article written by NBC News highlights the large influx of children in need of foster homes in the U.S. and the fewer number of families willing to take them in during the last couple of years (partly due to the COVID-19 pandemic). The illegalization of abortion and limited reproductive healthcare for women in this country will only add to this issue. More children will be born into families who are not able to economically support them, leading to more babies being given up to the foster system. In order to prepare for this, the American federal and state governments must increase funding, support more sustainable resources, and make substantial changes in the way things are being run. An ORL Midterm Report released in April 1998 curated a list of recommended steps to take toward improvement. These include revising training for social workers, administrators, and judges to address neurodevelopment and family and community issues; improving foster parent training, identifying and coordinating public and private community resources; redefining successful system outcomes to include maintaining biological (including sibling) ties, and making family interventions therapeutic rather than punitive. Although these solutions were released in 1998, almost 25 years ago, the system is still failing. Improvements in the overall system, placement, and foster care homes and resources must be made in the near future to prepare for the spike in numbers sometime in the next several years.
My name is Divya Rao, and I am from San Diego, CA. As a pro-choice advocate, I believe in access to good-quality reproductive healthcare, and women's rights to have control over their own bodies. I was previously in the foster care system when I was a little girl, and I hope to see improvements being made for future children in our nation post-Roe V. Wade.
Article source:
https://articlebiz.com
This article has been viewed 215 times.
Rate article
This article has a 5 rating with 2 votes.
Article comments
There are no posted comments.