- Back to the 50s italian style with the Magnet Jewels invented by PIN UP Gioielli
Author

Stella Minichini

Published

July 31, 2022

Word count

582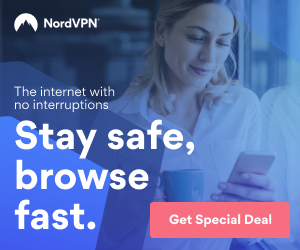 Rings, necklaces, bracelets, earrings and brooches made entirely of magnet that turn in a new jewel in a .. Clap! Mix and match Bijoux Magnet by the italian jewellery brand Pin-Up Gioielli is art to wear!
After a life spent as marketing and sales manager for well-known scientific event organization agencies in Italy and abroad, Claudia De Rosa, italian with a passion for cycling, decided just over a year ago to change her life and devote herself to jewelry design and creation. To drive her to this new and stimulating path is the great passion for accessories and (un)fortunately the crisis during and after COVID that has slowed down the entire tourism and events field.
And so while pregnant of her third daughter and the part-time smart working at home, Claudia begun to playfully handle aluminum wires and chains recycled from bags and belts and to create brooches, earrings and necklaces, creating unique objects with extravagant, classy and yet rock style details, true forms of art, experimenting on self-taught basis new and innovative techniques.
Inspired by the rockabilly-pinup style, the Dandy elegance and the colors of Pop Art, Claudia decided to start up her jewellery brand, Pin-Up Gioielli.
Born in small village near Savona, on the Italian Riviera, at 23 years old she left Italy to work and live for over 12 years in Ireland and United States. She then moved back to Italy making Tuscany her home and discovering a great passion for cycling. And so, just during a ride in the green rolling hills of Chianti she came up with the brilliant intuition and created CLAP-CLAP collection, bijou made entirely in chains and magnets.
«Like most women, my wardrobe is full of clothes, shoes and accessories but still I always have" nothing to wear "! - she says- During a long ride in Chianti with my partner, with whom I share the passion for road cycling I had a recurrent thought: what would women love the most? Wear a different accessories every day without bursting all their money for shopping, of course! Mix and match jewels that can turn in a different accessory by simply changing two components and make a jewel look different very day! Once back home I started drawing the idea and in less than 24 hours the CLAP-CLAP collection was born ».
Such a different concept that is getting very popular throughout women of all ages and that is literally blooming on Instagram. «You can buy necklace, earrings, ring and bracelet made of multilayers chains with a magnet base embellished with a ball chain vortex. Magnet "claps" decorated with chains whirls, handcrafted resin beads and Swarovski crystals can then be applied to these "bases". The same basic ring becomes totally a different ring depending on the "clap" you choose to use ».
Thanks to this brilliant intuition, next September Claudia will exhibit her collections in New York as guest jewelry designer for three months at the famous pop-up store Flying Solo. «I have always shown great creativity even if my studies and professional path have been in the scientific field. The pandemic and the late third pregnancy made me think about some aspects of my life and I decided It was time to reinvent my self and live with greater lightness. Pin-Up Gioielli is giving me this lightness and sparkling vibration and I want to continue to create many unique and spectacular bijoux and jewellery for all women who want to feel unique and special just like a priceless piece of art"
My name is Stella and I'm Italian freelance bloggers.
In my Blog "The chattering frog" I write about jewellery and accessories designers, their world and their beautiful creations.
www.laranachiacchierina.it
laranachiacchierinablog@gmail.com
Article source:
https://articlebiz.com
This article has been viewed 575 times.
Rate article
This article has a 5 rating with 1 vote.
Article comments
Susan · 1 year ago
Amazing! Read the article and checked the website: I've fallen in love with these jewels!! Love them all, veru talented designer
---