Depackaging Food Waste for Low Environmental Impact and Energy Extraction
Computers & Technology → Technology
Author

Steve Last

Published

July 11, 2022

Word count

751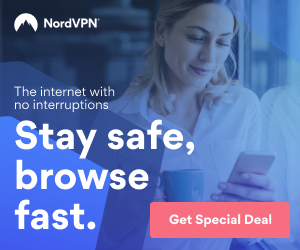 Organic and non-organic materials, including packaging materials such as plastics and paper, are separated by Food Waste Depackaging Systems. They are ideal for converting food processing waste, supermarket and restaurant waste, and any other food items that can be recycled into a profitable, value-added product. Most of all the energy from food is extracted either to produce biogas (a renewable fuel consisting mostly of methane) and the plastic and metals can be recycled or sold for incineration as a Refuse Derived Fuel (RDF or SRF).
What Does Food Waste Processing Equipment Do?
Food waste depackaging equipment is used to feed in bulk, sort, depackage, and purify food waste slurry, as well as eject the remaining packaging without shredding it, resulting in a minimal organic waste loss. Food waste transportation trucks can back up and dump directly into the below-ground mixing feed hoppers, which can hold up to 50 cubic yards of supermarket, commercial kitchen, or restaurant waste, as well as any other source-separated organics.
Newer models of the best food waste depackaging systems separate packaging with the least amount of force required to avoid splintering. Early depackagers used similar force applications to hammermills used in fragmenting general waste, but the splintering of the packaging allowed small particles to pass through the sieve/screen. This becomes microplastics entering food chains globally threatening the viability of tiny living organisms and even killing larger creatures such as birds and sea turtles.
Older depackaging equipment that creates so many microplastics needs to be passed out and replaced with newer equipment as quickly as possible.
A Depackager is Judged on How Well it Removes Organic Content Contamination
Organic content contamination (for example, food and moisture) left with the reject stream (output) is what food waste composting and anaerobic digestion facility operators despise. This reflects processors' common frustrations with having to clean up the incoming organics stream in order to minimise equipment downtime and maintain product quality, both of which are required to obtain a sales price. Food products are packaged in a nearly infinite variety of materials, shapes, weights, and densities, making it difficult for the equipment to avoid contaminants.
Separation of materials necessitates the identification of the appropriate characteristic (e.g., colour is the simplest characteristic to identify and separate materials; magnetic attraction is the characteristic/code for optimising the separation of ferrous metals from ground-up pallets).
Depackaging Machines Must Run Without Stoppages
Depackaging machines are critical to the organic recycling process because they remove the packaging material that would otherwise clog the recycling plant. When processing an organic pulp for use as an anaerobic digestion substrate, they must avoid inert materials build-up in the digester tank which can lead to downtime and prevent gas extraction, and contaminate the digestate at the end.
Trommel screening is no longer adequate for separating food waste. A trommel machine employs particle size as the code and screen mesh as the switch, allowing smaller particles to pass through while retaining larger particles. Selecting only the small screened particles is insufficient to produce clean organic pulp with a market value for feeding a digester.
Another example is separating coloured glass from clear glass, which uses transparency as the detected property to trigger a separation switch and is perfectly feasible; however, milling and shredding reduce the particles too small for selection in this manner.
The Ideal Depackager
An ideal depackager will load the hopper with your wheel loader or fork truck and then allow the machine to recover the expired food organics for their next purpose, which could be animal nutrition, composting, or renewable natural gas. It will function reliably without the need for manual supervision of the feed entering the depackaging machine. As a result, a high purity organic pulp suitable for digester feeding will be produced.
The percentage of the desired recovered material in the total recovered waste stream is referred to as purity (i.e., per cent actual food in the recovered materials pile). Food waste depackagers have a recovery and purity rate of 90 to 97%, depending on how much food remains adhered to the packaging after separation.
Drycake's vertical vortex separation technology is used in the new 3rd generation Twister De-packager and Separator. There is one installation in the United States and seven worldwide to produce a suitable depackaged food waste substrate for AD plants (2022).
The numbers of this equipment in operation are rising rapidly as more food waste producers adopt better environmental practices and no longer simply send their food waste with their other wastes to landfill disposal.
This article has been viewed 150 times.
Rate article
This article has a 5 rating with 10 votes.
Article comments
Jeff pieters · 3 weeks ago
Great info
---