10 Beautiful, Inexpensive Bathroom Remodel Ideas
Author

Stacy Amoy

Published

July 13, 2022

Word count

840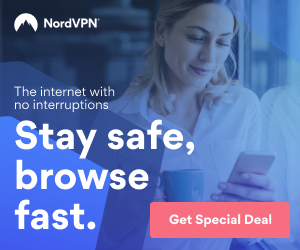 Big or small bathrooms, there is something for just about every bathroom idea. Renovating bathrooms into something beautiful and functional especially doesn't necessarily require a big budget. There are many cheap ways to remodel your bathroom and still achieve your desired look.
There are some misconceptions that cause the wrong idea of "cheap equals low-quality'' but don't get it wrong, when done right and with the right help, it can add more value than you think.
Even from just changing the smallest details to incorporating simple and fun DIY designs can give noticeable stunning results for your envisioned inexpensive bathroom remodel ideas. So here are some cheap bathroom makeovers tips and tricks to get things started.
Painting your Walls
What's better than refreshing your bathroom with a new coat of color to fade away old paint and build-up dirt. It's a simple and inexpensive step, but it definitely goes a long way in setting a new mood and better atmosphere for your choice of ambiance and style of bathroom.
There are many beautiful colors that can turn your monotonous bathroom into an eye-catching spa-like bathroom, light shades of color like sky blue or white can come off as soothing and welcoming, bold or dark colors may come off as more elegant or sophisticated.
Some top color picks for bathrooms are
Light Blue

A combination of black and white

Light Green

Creamy White

Soft Gray
Retouching up
If you opt for an alternative option to renovate your bathroom without too much major constructions, then giving time to already work with what you have and restore them to its better condition once again is a good course of action to giving your bathroom a special revamp whether or not you choose to do it yourself or hire someone for help.
Change The Countertop
You can give your bathroom the makeover it needs by upgrading your countertops, although there is no question that it can be costly but there are options that help create the same result by using peel-and-stick alternatives, or other affordable alternatives such as porcelain tiles and faux stone ceramics.
Install Wallpapers
One way to quickly add color and style to your bathroom is to install wallpapers.
There are many choices that range from budget-friendly to high-end but the best part is that there are endless choices for whatever suits your preferences in style. A straightforward process that helps turn your dull bathroom into something stunning.
Add Simple Touches
Hanging up a few artistic frames or adding a bit of nature into your bathroom will help bring out that oomph needed for a more comfortable and welcoming room, in many ways it brings out a calm-inducing effect with just the small addition of detail.
Reorganize
Nothing makes you feel more refreshed than a de-cluttered room, it's definitely one of the first steps to take which you'll find the process not only therapeutic but fulfilling too as you can make a more efficient use of your space, which can help make your bathroom feel bigger and cleaner.
There are many ways to achieve this through the use of baskets,organizers,installing shelves, dividers, towel racks and simply doing a deep thorough clean to remove any unnecessary clutter or expired products.
Incorporate DIY Ideas
Renovating your bathroom into something unique won't require a big budget to stand out, after all there are thousands of DIY projects with tutorials that help bring out your creativity in personalizing your space into something amazing.
Here are some DIY ideas to help get you along on updating your bathroom.
Makeup Jar Organizers

Open shelves

Mirror Stand

Toilet Paper Holder

Shower Curtains with macrame

Tissue Box

Bathtub Caddy

Bathroom Labels

Tray For The Bathroom Vanity

Basket Organizers

Towel Rack

Mirror Frame

Bathroom Decors
Add or Purchase a New Mirror
There are many ways to go on about this, from switching out your old mirror to a new one or simply just buying a cheaper or used mirror, there are more ways to upgrade the idea by including DIYs such as creating a frame for it
Change/Invest In Better Lighting
Remodeling your bathroom isn't just about adding or fixing up new furniture but also giving the "glow up" your bathroom needs.
In many ways, LEDs have become a trendy option. Investing in better lighting for your bathroom not only helps illuminate the beauty of it but makes it look more functional and inviting. Choosing the right hue of lighting also creates a certain mood that may come off as warm and cozy or romantic.
New Hardware
Investing into new hardware/fixtures can be complicated when it may cost you more than you want, but luckily there are many options online that can help look for the best products around your price range.
Conclusion
There are many things to consider when renovating your bathroom, but despite the amount of time and planning it may take it can definitely be transformed into a relaxing cozy space without having to splurge too much.
This article has been viewed 570 times.
Article comments
There are no posted comments.