Searching for Grandpa
Author

Benita Perkins

Published

August 26, 2022

Word count

1,775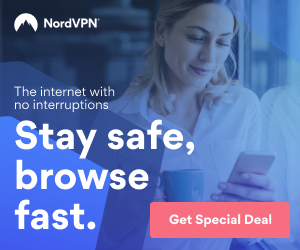 As we age we start thinking about the how and why of our existence and begin to ask the questions that many times are too late to ask. Those questions are too late mainly because the people who could answer them are dead and gone, taking their knowledge and secrets of our existence with them.
For me, my story starts with the 23&Me genetic testing company, at a time when I was consumed with running my business and raising my kids. It was the summer of 2013 at the National Urban League's national conference in Philadelphia where I was providing wellness programming. It was Friday afternoon and with some down time, I perused the exhibit hall visiting the various vendor booths. One interesting vendor setup claimed to tell you about from whence you came, if you spit into a vial. There was no line and it was free, so why not? I spit, provided my contact info and moved on to the next vendor giving away pedometers!
I don't recall how long it took for the results to be emailed to me from this company called 23&Me, and had actually forgotten all about the spitting. Before I tell you the results you need to understand what I did know about my ancestry.
My mother, who was orphaned by 18, was the most knowledgeable, tracing her paternal heritage to the underground railroad. Her great grandfather came down from Canada, the destination of freedom for underground railroad passengers, to fight in the civil war. Afterwards he came to Pennsylvania and started one of the first churches in Chester, Pa. Her mother's people, the Swiggetts, were of Delaware descent with an 1870 census showing the earliest information. I even found an 1850 slave schedule listing a 10 year old male slave beloinging to a Captain William H. Swiggett of New Castle, Delaware. This coincides with the age of my great, great grandfather Charles Swiggett, which may or may not be a coincidence.
I knew less about my father's Newport News, Virginia upbringing because as the youngest of 8 siblings in his family, he was orphaned by 9 years old and basically raised himself. I was told his father (OK my grandfather), who was killed in a longshoreman accident when my father was two, was so light that in those segregation days, he was initially taken to a white undertaker until my cocoa brown grandmother came to claim the body.
The 23&ME results confirmed the expected DNA info from the African continent, but they also revealed something totally unexpected; I was 28% Ashkenazi Jewish. It also mentioned some Irish and English which I expected because of my grandfather's light complexion. My first thoughts varied, perhaps it was my lipstick that caused this crazy result, or maybe the beverage I was drinking? Either way I concluded that this company's results weren't very reliable and they wouldn't be around long.
But 23&Me stuck around, garnering more press over the next two years. I finally had to concede that the results might be valid when my daughter took the test in 2016 and came back 13% Ashkenazi Jewish from her mother's side (because 23&me already had my DNA in its database, it immediately paired us as mother and daughter). After that I texted my brother "So who's the Jew, mom or dad?". My money was on my father who had died 12 years earlier, because we knew so little about his background. But I looked to mom to take the DNA test.
There is now a warning on these tests that goes something like," …. the information you learn can have profound implications for both you and your family... 23andMe results can reveal new information that has the potential to shift how we think about ourselves and our families".
My mother's 2017 result was totally unexpected. She is 50.3% Ashkenazi Jewish, and since she strongly resembles her mother, her biological dad must be Jewish. So, after 87 years of proudly proclaiming her long and storied paternal African American heritage, she learns the truth. But will it set you free? I have a friend who has an issue with the commercialization of DNA testing because of the bag of worms it loosens. Do we really need to know information that is now moot? My mother and her father who raised her, had an extremely close relationship, so does this information even matter?
Well for some reason it kind've matters to me……. And there's no one around to ask the burning questions, why and how? Anyone who would have had even an inkling of this chain of events, has long passed away.
So my search for bio granddad began. I liken it to looking for a needle in a haystack, and I was up for the challenge. My mother and I both took the competitor Ancestry.com DNA test and it confirmed 23&Me's findings. We started with requests to DNA relatives that had a match greater than 1%. If you give 23&Me and Ancestry.com permission, they allow you and DNA relatives to see each other. Most did not respond. One person who did respond told me to go on Gedmatch, a non-profit company that takes your DNA results and somehow matches them with others with a lot of scientific jargon added in. I couldn't understand any of it.
But in late 2017 we got a hit. I connected with Jennifer who is a 1.46% match to my mother and was as excited as I was, about our connection. There started a relationship which perseveres to this day. She shared her family history and sent an image of her great grandfather which showed resemblance to my mother. And his story made sense. He immigrated from Poland to New York City in the late 1800's and was in an unhappy marriage. He traveled a lot to Virginia which would take him through Chester, Pa, where my grandmother lived. The unhappy marriage would make sense for him and my grandmother to meet, but evidently it didn't last long because when my mother was born, her "father" truly believed he was her biological dad. And who knows, maybe my grandmother did too.
In the summer of 2018, my mother and I met with Jennifer who provided wonderful insight on her family's evolution from Poland, to New York. She has a 90-year-old relative named Rose, living in California, who would be my mother's first cousin if the relationship held. In early 2021, Rose agreed to take the 23&Me test to confirm the relationship. Disappointment was an understatement when her results came back not a match to my mother. We were back to square one, except I was able to discern that Jennifer must be related to me and my mother through her great grandmother.
My next step was to join the Jewish Genealogy Facebook group and ask for genealogist suggestions. I can't tell you how grateful I am to Steve who responded to my request with an offer to help, for no fee even though I offered. He is in tune with DNA science and once I shared my info, he connected me with other relatives who were willing to help. It was still a needle in a haystack until July 2021 when I got a DNA relative notice from MyHeritage.com, a third and less well-known DNA service. A young woman came up as a 3% match to my mother or 2nd to 3rd cousin status, the strongest relationship we had seen to date. There was no contact information, but I excitedly sent the info to Steve who, within a day, was able to tell me about her parents, grandparents, siblings, extended family, a phone number and where she lived. (I secretly think he must have secret service connections.) I reached out through the available phone number, with no response. Dejected, I gave up.
But three months later, my detective revived and I thought, hey I have the woman's mother's FaceBook info, let's give it a try. Reaching out on FB messenger is usually a set up for failure because it's considered to be wrought with scammers. Still, I gave it a go giving my reason for messaging as a possible family relationship. Lo and behold the woman responded, because I mentioned her daughter's name in the message.
She connected me with her 85-year-old Aunt Ruby and that's when the fun began. Ruby called me and in the first five minutes of the phone call, she proclaimed that she was totally not surprised that my mother could be related to her because of her father and grandfather's penchant for frequenting brothels. Excuse me? I later learned that her father and grandfather ran numbers and were involved in other nefarious activities in West Philadelphia, which had a substantial Jewish population in the 30's and 40's.
My detective allowed me to digest the insult "or truth?". Ruby agreed to take an Ancestry test and drum roll……..
She came back with an 18% match. I sent the results to Steve who concluded that there is a 20% chance she's my mom's half-sister, and an 80% she's a first cousin and the biodad was one of the other males in the family. At the time of my mom's conception, there were three adult brothers and their father, David. David and his wife came from Poland in 1892 to escape persecution and got married in Pennsylvania through an arranged marriage. One of the brothers was Ruby's dad.
By courtesy of Steve's info, I was able to reach out to one of the other brother's daughter, Elaine (Ruby's first cousin) through my LinkedIn request to her daughter. Mother and daughter generously took the Ancestry DNA test, which confirmed that Elaine is also my mother's first cousin with a 14% match. The third brother died a month after my mother was born, but given his penchant for athletics as a world class rower, my gut tells me he is not likely to have been with my grandmother.
My process of elimination leads to Ruby and Elaine's grandfather, David, as the probable bio dad, and my bio grandad. No guarantees but damn it's pretty close. In the meantime, my search has brought Ruby and Elaine together. They told me they had not spoken in over 30 years!
Finding the DNA link to my bio-grandfather; that needle in a haystack, is a needle I would never have looked for if I had not stopped by that booth in 2013. On the other hand there are others who have a needle they have no interest in finding, but that's another story.
Benita Perkins is a health and wellness branding expert focusing on the wellness needs of women and the demands they must overcome to step into a lifetime of healthy living through fun, interactive lifestyle events. Her website resides at https://healthyheritagelifestyle.com/. She is also a novice geneologist who is mesmorized by how humanity is unwittingly connected.
Article source:
https://articlebiz.com
This article has been viewed 332 times.
Article comments
There are no posted comments.