Will Android Tablet ever catch up to the iPads? The answer is finally here.
Computers & Technology → Technology
Author

K M Istiaque

Published

September 5, 2022

Word count

658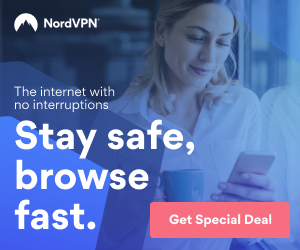 For a long time, iPads ruled the tablet world for their excellent performance, a mixture of a stable and easier interface and their near-to-perfect optimization. However, with the addition of some noteworthy models from popular brands and because of some new players entering the market, this trend may see a major shift in the coming days.
Tablet is an intermediary device that is somewhat less powerful than computers and tends to have bigger screens than smartphones. With their importance gradually rising, the tablet market is kind of skyrocketing in terms of sales. However, the tablet market is way too much saturated. Let's assume, a random tablet user is picked up from the street and asked what kind of tablet he/she uses, there is a high probability that his answer would be an iPad. But if we run a comparative analysis of the tablet market, we would find Android Tablets to come in a variety of colors and sizes, in addition to having a variety of manufacturers and price ranges. Still, the iPad market which tends to have a limited of everything attracts customers a lot more than their Android peers.
If we take a closer look at the Android Tablet market, Samsung seems to be the most relevant one now. In 2022, Samsung released its mighty S8 tablet line with S8, S8+ and S8 ultra to potentially challenge iPads' continuous dominance in the market and it appears to be working for them. The S8 ultra undoubtedly beats the iPad Pro in terms of display quality using its OLED display and incredible contrast ratio, the notch above the display is quite smaller than iPads and it's way thinner than iPad Pro. For watching videos on YouTube or movies on Netflix, any one of them would surely outperform their iPad peers.
Although a newcomer to the tablet market, Xiaomi has been making incredible progress in the tablet market just like it did with the smartphone market. With the release of the Xiaomi Pad 5 which houses a powerful snapdragon 860 chip, it has taken one step further toward its goal of capturing a bigger slice of the tablet market. Another Chinese brand, Realme, is also determined to join the tablet with its best value for money Realme Pad.
Another exciting news from the Android market is that Pixel is going to release a tablet device on its own. Since Android belongs to Pixel's parent company Google, hopes are running wild that we are going to see a combination of exceptional hardware and marvelous software packed into it.
However, it is not at all smooth sailing for the Android Tablets. Android Tablets have a notorious reputation for having bad software stabilization and inadequate optimized apps. If we play the blame game here, although Google seems to be the main culprit behind the lacking, however, lack of adequate infrastructure provided by Tablet manufacturers may somehow discourage Google from pursuing something similar to Apple.
A number of technocrats opine that a completely new OS designed only for tablet computers is necessary to bring the Android Tablets to a level playing field with the iPads. They prefer Chrome OS to be a suitable replacement to Android and urge manufacturers to use Chrome OS since it is their belief that using it would bring much-needed software stability and optimization to the tablets. However, their arguments can be nullified by the simple fact that Apple only designed the dedicated iPad OS software in 2019 and before that they used the customized iOS software designed for iPhones and it had no impact on the iPad's total domination in the Tablet market.
The bright side here is that two major players like Samsung and Google have joined their hands together and it might bring only some discomfort for now for Apple. However, in the long run, it seems like Android Tablets might have a shot at getting back at Apple if they can continue the momentum they gained in recent years.
Hello, Everyone. I am a tech enthusiast and an aspiring writer from Bangladesh. I review various technology-related goods and write about them in my free time. Reach me at kmistiaque239@gmail.com if you want to have a chat with me.
Article source:
https://articlebiz.com
This article has been viewed 358 times.
Article comments
There are no posted comments.