Why Pro - Choice ?
Reference & Education → Education
Author

Kiorrah Hill

Published

September 7, 2022

Word count

322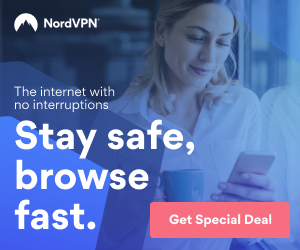 Why Pro-Choice?
They are stripping away the right to decide to have an abortion in a country where women and men are granted rights over their bodies . The Senate 8 bill has divided many and has forced them to choose between pro-life or pro-choice.
According to Planned Parenthood, "generally, people who identify as pro-choice believe everyone has the basic human right to decide when and whether to have children. People who oppose abortion often call themselves pro-life. However, the only life many are concerned with is the life of the fertilized egg, embryo, or fetus".
Americans should care about the ramification of this specific law. After all, it will cause more harm than good to women because it does not allow for any exceptions. In fact, making abortion illegal does not allow women and girls who have been sexually assaulted and impregnated against their will to make decisions about their bodies. Further, It does not advocate for young girls who are pregnant as a result of incest, or in cases where the fetus poses a danger to the mother are not provided with any protections.
Unfortunately, these groups of women and girls are among the most affected by this law. Finally, Senate bill 8 is one-sided. It infringes on people's right to privacy. In the past, discussions about abortion only happened between the patient and their doctor, and now it's broadcasted for the world to ridicule and judge women.
Women must take a stand by using every platform available to them to denounce this legislation and make those supporting it accountable. An astonishing number of men and some women were in support of banning abortions without any consideration for the consequences of this. Banning abortions is not the right thing to do for women. America has to return to being a place where women's reproductive rights are protected.
Parenthood, P. (n.d.). Can you explain what pro-choice means and pro-life means? Planned Parenthood.
Hello my name is Kiorrah Hill . I am a grad student attending Our Lady of the Lake University majoring in Social Work . I was given as assignment to write and publish an Op-Ed about a controversial topic in today's society. My article is titled "Why Pro- Choice ?" . I would like to thank you in advance for the decision to publish my article or not . If you have any questions or concerns my email is kiorrah.hill@gmail.com and my telephone number is (719)-359-0235 . I hope to hear from you soon .
Article source:
https://articlebiz.com
This article has been viewed 343 times.
Rate article
This article has a 4 rating with 2 votes.
Article comments
There are no posted comments.