The Top 5 Tools to Secure a Property Against Unauthorised Entry.
Author

Justin Quigley

Published

September 23, 2022

Word count

528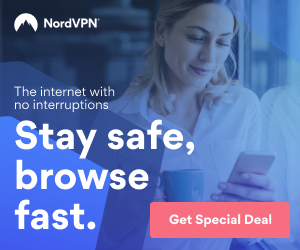 Void properties are increasingly being targeted by opportunist thieves, vandals and squatters. As winter approaches and the cost-of-living bites, we can expect to see a dramatic increase in incidents of this nature. Already the past 12-months have witnessed a level of activity I have not seen for many years.
How can property owners and landlords protect their property?
The first step in protecting property is to identify what assets would be attractive to potential adversaries, such as copper cabling, lead, assets left within the property and of course the property itself. The next step is to try and reduce potential risk by:
A - Avoid the risk by removing materials and assets
S - Spread the risk by storing assets around the property rather than in one location
T - Transfer the risk by appointing a security provider to safeguard the property
R - Reduce the risk by adopting a defence in depth security posture
A - Accept the risk (never ideal - although increasingly the preferred option for many)
Risk reduction is my preferred strategy and one that can be achieved relatively easily and cost effectively. By adopting a defence in depth posture consisting of multiple layers of controls, you can make your property less attractive to potential trespassers, encouraging them to seek softer targets elsewhere.
The Top 5 Tools to Secure a Property Against Unauthorised Entry
Fencing - secure the property boundary through the installation of fencing, gates and anti-climb measures. This is the most basic type of security measure and can be an effective deterrent for would-be thieves, trespassers and squatters. Fencing provides a strong psychological message that the property is protected.
Security screens on all doors and windows to harden the building against attempts at forced entry. The majority of squatters gain entry through unsecured windows. Screens provide an effective deterrence against those that can be deterred and an important delaying mechanism for those that can't.
Closed circuit television (CCTV) with remote monitoring capability - CCTV footage can help identify any suspicious activity around your property, which could lead to the early identification of intruders (if remotely monitored) providing time to initiate a response. Cameras are also effective in providing evidence of forced entry and criminal damage, which should encourage the Police to be more proactive when attending, they are also a great deterrent. If the property is de-energised, video verification systems such as the Reconeyez system are an effective alternative.
Motion activated lighting systems - These lights will activate automatically when there is movement near them, making it easier for intruders to be detected. There are an increasing number of battery / solar systems available, such the NEXSUN 5000 which emits an impressive 5000 lumens. Lighting is incredibly effective in deterring intruders, rough sleepers and those engaging in criminal activity, as they often prefer the concealment of darkness.
Security alarms - If the property has power, then the AJAX system is a great piece of kit, which also comes with flood detection. Alternatively, if the property has been de-energised, the RSI video verification system is an ideal choice, especially if linked to the Webeye monitoring platform.
The above 5 tools will deter all except the most determined adversaries.
Justin Quigley, is a recognised security expert in the protection of property through the introduction and deployment of technical and non-technical security measures. He is a prolific writer on the subject of crime prevention, security technology and void property security. Justin currently works for one the UK's largest security companies as well as providing consultancy services to both the property and construction sectors.
www.propertysec.co.uk
Article source:
https://articlebiz.com
This article has been viewed 43 times.
Article comments
There are no posted comments.