BIG BROTHER NAIJA; the crescendo that revolts humans emotions.
Author

Taofeek Yekinni

Published

September 28, 2022

Word count

958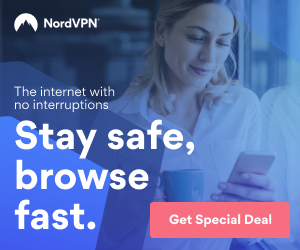 I know a lot of educated people thinks the reality television show, Big Brother Naija, is a waste of time and anyone caught watching it has nothing productive to engage in. Many people plausibly think that it should not be a TV show to be hosted on a broadcasting device because of its gross 18+ related televised content. It is said not to be broadcasted because of children who may likely go access the live program intentionally or by mistake.
Well, I am not going to base my write-up on what people say, think, or any opinion about the reality show but I am going to base it from the angle of human literary insight and a bit of psychological take. I have watched previous seasons of Big Brother Naija and barely manage to watch the one in which white money won before the present season. I have not gotten to watch that all. Just snippets from online bloggers.
I have always based my takes about the show not on what people say or think about it but from the aspect of learning and what I call experimentation of the human mind and behavior. I am an insanely curious person. I wonder if anyone is more curiously minded than I am. I question every fact that comes into my observation. The same thing is to the Big Brother Naija show.
I wonder how people from different cultures, backgrounds, social behavior, and reasoning could be put together in a space that I called the research field, denied of all that navigates their essence in the real world, including the clock that gives the reality of life. They are all controlled by one sole authority referred to as Big Brother. If I am absurdly accurate it seems to me to be another replica of God and its creation. Since they have all that they wanted ranging from food, shelter, and comfort. The question is not with the fact that they are in a place, is with the fact about how human beings could individually keep themselves alive as a means of survival and how their emotional abilities paves way for them.
People who watch Big Brother are not just watching a reality Tv show but an experiment that shows how humans could adapt, grow and manipulate their ways when it comes to surviving which phase can be the possible reality for every person watching the show.
I think what could make someone survive in the Big Brother house is the ' Rise' and 'Fall' of a character is the cause of a movie. Every member in the Big Brother house is shooting a movie for himself. Just like you have in literature, Drama, and Prose as a case study. If a writer wants a fascinating story, he has to make the character an interesting one. You cannot pitch a good story by making a 'flat" character. It is going to be a disaster.
You have to introduce conflicts which bring about the 'climax' and at the end comes 'resolution'. That is the game for Big Brother Naija. Taking people that have portrayed this idea are Pere, Whitemoney, Boma, and others that I could not mention particularly.
When Pere got into the house, he brought conflict. What he brought revolted against people's emotional and psychological beliefs. He was hated by viewers but at the same time loved in a kind of weird way. People were bent on voting him out. When the conflict brought the climax he wanted, people wanted to see what could be the end of White money and General Pere. That made him stay longer in the house. He remained in the house because people by default love curiosity. They wanted to see white money in action and as well wanted to see Pere transitioning process. Is he going to continually be the tyrant or going to change at the end of it all? And that is the resolution I'm talking about.
On Whitemoney's part, viewers were already tired of his constant said-to-be strategy. The kitchen guy. But he was switching his abilities up with his love situation with Queen. People were looking towards if Whitemoney was going to go against his conventions. He said he was not going to have a relationship in the house. People wanted to see if it could be cracked because as it is, the white money convention tampered with most viewers' egos, which people, in reality, would have done otherwise.
When viewers saw how Whitemoney counter check the brutal confrontation of Pere in the house, it struck a part of their existence of how things are supposed to be. They wanted to see white money in another aggressive form, they wanted to see how things played out. They were curious to see another version of white money, and that was when his character changed a bit with the conflict orchestrated by Pere. The fight and attitude went on for some time after the resolution comes in.
Pere as a character was now sorry for his actions. He began to show his soft side. Another thing that people wanted and expected. He fidgets with people's emotions, they loved to see him sober and turned a new leaf, and they love to see him regret. He started to portray a different character contrary to the early's. He tried apologizing to white money, and other housemates as well. At that moment many viewers were faced with the reality of what they believed in.
They love the character Pere has shown because it matches reality. People at some point in their lives wallow in conflicts and by the end seek resolution of it all. It is the story of Nature. It's the story of Big Brother house.
My name is Taofeek. I am an expert content writer and a story teller. I have been in the writing industry for two years.
Email: taofeekyekinni8@gmail.com
Article source:
https://articlebiz.com
This article has been viewed 400 times.
Article comments
There are no posted comments.