10 Reasons Why You Should Embroider Your Uniforms and Hi Vis Workwear in Australia
Author

Umz Jeens

Published

September 2, 2022

Word count

982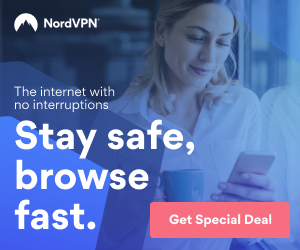 Workwear and uniforms play a major role behind your work culture. Instead of just getting boring uniforms, you can think about embroidering your uniforms as well as other hi vis workwear with your logo or business name. It provides numerous benefits to your business as well as your employees in the long run. Let's take a look at 10 great reasons on why you should go for custom embroidery in your uniforms and hi vis workwear.
You can build brand awareness
Companies like Apple, Starbucks, and Coca-Cola may be identified just by looking at their logos. Give your business the same kind of notoriety by using personalized clothing. Similar to free advertising, the more your brand appears on advertising materials that are distributed outside of your regular clientele, the more people will identify your business and link it to their purchase choices. Embroidering your brand logo on uniforms and hi vis workwear is among the best ways to enhance your brand awareness. You can take impression from successful brands that do it and proceed with embroidering yours.
You can give them out as freebies
Many businesses give out products. Companies will print their brand on everything, from plastic cups to key chains. However, in most instances, such "cheaper" items end up in a rubbish drawer or the garbage.
People will love wearing them out rather than storing them away and forgetting if you invest in high-quality good quality embroidery that's also sewn onto excellent clothing and accessories. From a neighborhood baseball game to the golf course, your brand would be visible on a high-quality baseball hat. Once again, your business would be renowned for producing high-quality products that you are pleased to provide to your clients.
"Free" Promotion
Giving out high-quality goods with your company's name or brand imprinted on them, including caps, beanies, drink holders, or shirts, achieves a few goals. First off, it helped your brand become known well beyond your immediate circle. As your items are used up by customers, more people will notice your brand name and emblem. Second, customers will be more enthusiastic about your business and amazed by the beauty of the patterns and embroidery on the items if you provide high-quality goods. This will enhance the perception that your business values quality and providing the greatest "swag" for its clients.
Seasonal brand awareness
Regardless of the time of the year, you would like to make absolutely sure that personnel on the job site can quickly recognize your staff or that customers can see your brand. All kinds of clothing that is tailored for the weather may be embroidered specifically for it. Many embroidering businesses use cutting-edge machinery which can embroider on to all the types of materials and fabrics, from t-shirts with in summer to heavy jackets there in winter even to all-season heavy-duty individual protection gear, making your logo visible no matter what time of year it is or what anyone is wearing.
It promotes teamwork among employees
What distinguishes your company's softball team from that uninteresting insurance companies squad in the major tournament this weekend, to continue the sports theme? Your squad will seem professional and prepared to defeat another team if they wear high-quality sports jackets, jerseys, t-shirts, gym bags, or caps with personalized and original embroidered designs. Allow your business to play hard and take pleasure in their squad. Keep in mind that a successful team is one that wins.
Embroidering is durable
Once again, partnering with a business that uses better quality materials and equipment will enable you to produce durable things for your hard-working staff and consumers. Make sure your clothing is extremely visible and durable if you work in a place where there is a lot of activity, such as a hospital or a construction site.
Custom embroidery is cost effective
You may often lower the cost per piece for your embroidery requirements by working with embroidering firms for bulk orders, making the investment cheaper than you would anticipate. To get your logo and brand on a number of things affordably, many embroidering businesses will let you generate bulk orders of many products. This might assist your business in offering various promotional materials or ensuring that every piece of your employees' uniforms is branded with your emblem and design.
They are of high quality
High-quality hi vis workwear and uniforms for your staff may not only increase employee happiness but also increase employee productivity. Additionally, businesses that employ personal protective equipment may profit from adding their logos on the apparel to show off their hard work and to stand out on the job site.
They improve team morale
Receiving presents and merchandise from their employer as a way of saying "thank you" for their efforts is the single best way to make an employee feel valued. Most businesses will occasionally hand out t-shirts at the annual cookout, but giving out higher-quality work polos, jackets, or t-shirts with a high quality embroidered logo could really give your staff more confidence, making them feel like a valuable member of the team, and make them finally a better and more effective addition to your business.
They provide space for freedom
Many businesses believe that embroidery is only possible on t-shirts and caps. On almost every fabric-based product, however, you may sew your brand and emblem thanks to custom embroidery. Your logo and company name may be printed on everything from towels to aprons, dress shirts to work jeans. This will help you distinguish yourself from your competitors by correctly reflecting your firm's goal and interests.
Final words
Now you have a clear idea on why you should be getting custom embroidery on all your hi vis workwear and uniforms. Pay attention to these ideas and get the help of an expert for having custom embroidery. Then you will surely fall in love with the results that are coming on your way.
This article has been viewed 408 times.
Article comments
There are no posted comments.