5 Vietnamese Potluck Platters that will Make Catering your next event a breeze!
Author

Torontopho

Published

September 9, 2022

Word count

559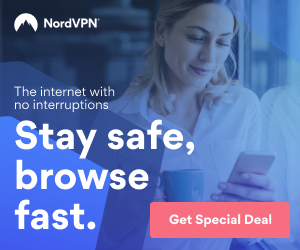 Looking for Vietnamese catering? Of course, you are, it's summertime, and you're getting invited left, right and center to potlucks! Tell the basic dishes everyone makes to step aside because we're coming in hot with these 5 Vietnamese dishes that are sure to make you the star of the show.
Here are 5 show-stopping dish ideas from Toronto Pho that will make you the hit of the party.
Vietnamese Papaya salad with homemade beef jerky - This dish is light and refreshing but packs a punch of flavour. The papaya provides sweetness and crunch, while the beef jerky adds a savoury, umami element. This is the perfect side dish for any summer BBQ.
Platter Price: $60
Deep-fried spring rolls - These are always a crowd favourite! The perfect mix of crispy and chewy, with a flavorful filling. These crispy little bites are always a hit. Serve them with our special dipping sauce and watch them disappear. These spring rolls come with your choice of veggie filling or pork and veggie filling.
Platter Price: $60
Vermicelli Platters with fresh veggies and herbs - A healthy and filling option, these platters are packed with flavour. The combination of fresh veggies, herbs, and vermicelli noodles is sure to please everyone. These platters come with your choice of grilled chicken, beef, pork, shrimp or tofu!
Platter Price: $65
Fresh Vietnamese Spring rolls with your choice of beef, chicken, tofu, pork, shrimp, or shrimp and pork - These light and refreshing rolls are perfect for a summer potluck. The generous filling options mean that there's something for everyone. And let's not forget the dipping sauce that's made fresh every day - it's the perfect finishing touch.
Platter Price: $40
House Fried Rice - This is a hearty portion of our house fried rice, made with your choice of protein. It's a great option if you're looking for something that will please a crowd. The rice is packed with flavour, the protein boosts filling power, and it serves quite a lot!
Platter Price: $60
No matter what you choose, these dishes are sure to make you the star of the potluck! Each platter comes ready to serve. Our fresh rolls are all individually wrapped to keep them fresh for your next event. If you need utensils, don't forget to ask us when you order. As a part of our staying green initiative, we don't automatically include them unless you request them. This helps prevent so much waste! If you need utensils, you'll be thrilled to know that they are all biodegradable, which means they won't sit in a landfill for years.
All the dishes have vegetarian options! We know how important it is to accommodate everyone, so we make sure that no one is left out.
And that's not all! If you order from us and pay, you'll also get: 10% off if you mention this blog post!
At Toronto Pho, we believe in using the freshest ingredients to create delicious and healthy dishes that are sure to please. Our team of skilled chefs uses traditional cooking techniques to create mouth-watering meals that will leave you wanting more.
We know how important it is to find catering that meets your needs. Need help deciding? Call us at 289-401-1700, and our helpful staff will be more than happy to assist you. You can also find more information on our website, www.torontopho.com.
This article has been viewed 288 times.
Article comments
There are no posted comments.