What Is The Best Soup To Eat When You're Sick?
Author

Toronto

Published

September 13, 2022

Word count

632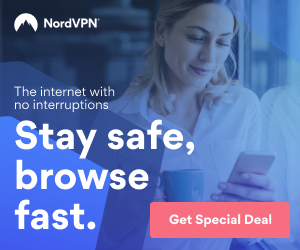 The cold weather brings stuffy noses, clogged chests, and bodies that are desperate for warmth. Let's face it: no matter how long we've lived in Canada (some of us all our lives), we're never really ready for the cold. The GOOD NEWS is that at Toronto Pho, we're constantly creating piping hot Pho to warm you up. Our Pho is packed with good stuff, like broth made from bone marrow that gives life to your insides and herbs that are flavourful enough to clear you up!
The secret to Toronto Pho's success is in our finely balanced recipe that has been handed down through several generations.
What is Pho and Why Is It The Best Soup To Eat When You're Sick?
Pho is a combination of rice noodles, fresh herbs and spices steamed in ginger, onions and beef bones. Pho is the perfect meal for those cold winter months because it warms you from your core to your fingertips. We appreciate that our Pho is light and nutritious, yet it has the capacity to fill you up with all of its great tastes!
Why is Pho Such A Good Soup For The Winter Months?
Pho is full of essential nutrients that your body will thank you for! Pho contains B vitamins - responsible for metabolizing the food we eat into energy - Vitamin C- great for fighting off viruses and aiding in iron absorption, Iron is important for maintaining healthy blood cells. Pho is also very high in calcium and is a great source of protein! Pho is also gluten-free as rice noodles are made out of rice flour (instead of wheat like most other types). Pho is also very low in carbs as well as it only contains small amounts of those white rice noodles. Another benefit of having Pho in the winter is that Pho contains high amounts of collagen because it's prepared from beef bones/marrow and meats like fish, chicken, beef tendon, beef tripe, or beef meatball.
Does Pho Have Healing Powers?
Many people are unaware that Pho has a number of additional mystical healing abilities. Pho contains a ton of nutrients that are attributed to various health benefits. Pho is also believed to increase energy levels as well as improve eyesight. Pho is also used for its anti-inflammatory properties. Pho also contains all these traditional Vietnamese spices and herbs that have known healing properties such as star anise, cinnamon, cloves, ginger and coriander which help soothe a sore throat and reduce coughing. Anise stars, on the other hand, are used to treat indigestion, an unappetizing appetite, and even heartburn.
Isn't it wonderful? Have we convinced you to give Pho a go yet? Because it has everything you need to get through this cold season, we really believe Pho is the greatest meal to have during the winter!
So, the next time you're searching for what's the finest soup to have during the winter, consider Pho. Or perhaps what soup can cure a cold? Pho is the answer! Because we adore learning that our meals not only taste wonderful but also help soothe and heal our beloved clients, Pho is a hit with many people. Protect your health and enjoy some today.
Toronto Pho is a Vietnamese eatery with three locations across Ontario. We're the ideal spot for late-night munchies and traditional and nutritious dishes. In addition, Toronto Pho offers a wide range of vegan and vegetarian dishes. Open 7 days a week and late nights for all Pho lovers!
Find out where to get the best pho soup and traditional Vietnamese food in your area. Or order online for pickup or delivery through our easy-to-use app available for both Android and iPhone smart phones. We serve delicious authentic Pho and other Vietnamese dishes late night 7 days a week
This article has been viewed 315 times.
Article comments
There are no posted comments.