PESTLE Analysis of AT&T and its Subsidiaries
Computers & Technology → Technology
Author

Shubham Kumar

Published

November 6, 2022

Word count

581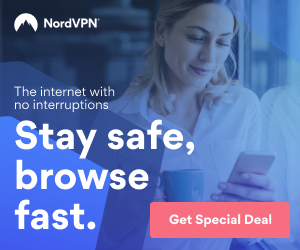 "AT&T is one of the giants of the U.S telecom industry. It has been operating around for more than 3 decades now.
It has built quite a goodwill in the market and has gained over 255 million people of customer base while providing services in more than 16,000 cities and towns in the U.S.
AT&T has expanded its operations and has acquired many firms over the years. Cricket Wireless is one of those subsidiary networks that AT&T acquired in 2014.
Cricket Wireless ever since then has grown efficiently getting over 19 million subscribers. Both serve 5G services across the country prominently and continue to flourish their network profits individually and combinedly.
AT&T's business growth can be studied using PESTLE analysis;
• Political Factor: AT&T is globally famous for its various operations. The exposure to political influence is very high due to uncertain anonymity but having a diversified presence makes its presence and chances of probability sound. Many of its subsidiaries are subject to certain rules and laws that its competitors are exempted from. Sometimes the cost of political impact is higher tangibly and intangibly.
• Economic Factor: The expansion of any firm requires a substantial amount of funds that compel even multinational companies to borrow. Likewise, AT&T is also dependent on financial institutions for handsome funds. However, markets have gone through a rough patch for several reasons over the past years; US-China trade uncertainties, Brexit, the COVID pandemic, etc. That's why it is hard for even financial institutions to lend money. AT&T and other firms have incorporated their services to deliver and sustain in the market.
• Social Factors: Consumer lifestyle is changing. Television is being overcome by OTT (over-the-top services), Netflix, Amazon Prime, and Disney+ these are market giants but all of these require internet/data services. Thus, asking telecom companies to provide the public with better internet plans and services. AT&T in collaboration with HBO provides HBO MaxTM streaming services as a service extension. Television advertising has also minimized almost switching everything to digital.
• Technological Factors: Technology is changing at a great pace every day. It has become hard for companies to keep up with these advancements. AT&T has grown a lot too. 5G is their recent and most significant innovation that it adopted; a project carried on in cooperation with the University of Miami. AT&T invests a significant amount in software and equipment maintenance to avoid risks and delays in network strength.
• Legal Factors: Wireless and mobile companies have faced a lot of concerns regarding privacy, pirated content, and so. AT&T faces challenges in meeting these litigations that hinder its path forward. Many countries lack these laws yet but in America, companies find it difficult to avoid data privacy issues.
• Environmental Factors: These factors involve natural disasters such as tornados, tsunamis, and cyclones causing an immense loss in terms of assets, property, and equipment damages. In 2005, Hurricane Katrina in New Orleans wiped out everything leaving almost three-quarters of the population homeless and millions of property damages. Using natural resources to power the station all the time is also harmful to the environment and expensive for AT&T which is why solar panels are widely installed as a source of power consumption.
These factors characterize how AT&T intends to move forward in the future by stepping up its game in terms of innovation, being environment-friendly, keeping stakeholders and customer base happy, and most importantly a constant improvement in its products and services."
This article has been viewed 332 times.
Article comments
There are no posted comments.