The Best Practices for SEO Copywriting to Rank Higher
Computers & Technology → Search Engine Optimization
Author

Louise Savoie

Published

November 10, 2022

Word count

2,903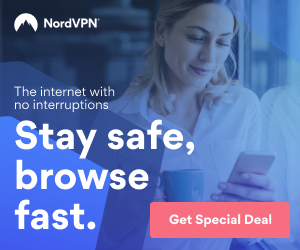 Content is the backbone of inbound marketing. Businesses produce content on any platform possible for people to be aware of their products or services. The content aims for potential customers to connect to them and avail what they have to offer.
SEO copywriting creates helpful, informative content for businesses. When it comes to promoting a business, SEO copywriting is an important skill to have.
Is it time for your business to venture into this strategic approach to reach your target audience? Read on and enlighten your marketing team about SEO copywriting and the best practices for SEO copywriting.
Today's customers don't wait for companies to tell them what they need to know about their products or services. They do the legwork of seeking out information themselves online. They go over the product's client reviews and compare a product from one brand to another.
If you are a business owner, you shouldn't fear this smart move of the new generation of consumers. Instead, you should see it as a call to adapt by investing in a solid digital content marketing strategy. You might consider inbound marketing, specifically SEO copywriting, after reading this blog.
What Is Inbound Marketing?
Inbound marketing is a digital marketing strategy that engages with an audience through useful content tailored to them. It can be through organic means, such as search engines. Inbound marketing is providing the right content at the right time to earn the attention of your business prospects. Its goal is to attract and convert business website or web page visitors into leads.
At some point, clients, consumers, or customers make several searches to find products and services. And in many instances, these searches primarily drive digital traffic for businesses. Search Engine Optimization (SEO) improves a business' visibility in search engines when people search for products or services. It improves the position of a business' website or page in search results pages. More people will see a business' website or page the higher it is listed or ranked in the search results. And better visibility means the more likely a business can garner the attention of its prospective and existing customers.
Why should businesses optimize their company website or page content using Search Engine Optimization (SEO)?
The search results have been evolving over the past years. The search results page already contains the answers users are looking for, keeping them there instead of delving into websites.
Now that it has advanced this fast and far, businesses must keep up with their pace to thrive. While this may be true, search engine optimization's goal is to lure readers to the company page or website. Through the keywords on the search results, SEO aims for people to open the link to read and explore more. Search Engine Optimization (SEO) targets this more favorable response from search engine users.
Optimize Your Content by Copywriting
Advertising may not always turn in the results that you want. And most of the time, the words on your website, marketing emails, or social media platforms are not enticing enough. They may be poorly written and ineffective in driving people to take the next action you're expecting them to do. This is when copywriting comes into the picture.
Copywriting is the text form of salesmanship. It is one of the most critical elements of all forms of marketing and advertising. Copywriting is the skill of writing the content (copy) of advertisements and other marketing materials for products, services, campaigns, and more. The purpose of copywriting is to make people want to engage with the organization the promotion is for.
Copywriting is persuading people to respond to a call to action, which comes in many forms. It can be prompting people to purchase an item or avail of a business' products or services. It can also be encouraging people to set an appointment or make the first contact by calling, emailing, or filling out a form. Some call to action even urges people to enter their email address or click a button. Ideally, copywriters try to get people to Google the brand to learn more about the promotion or campaign.
Copywriting is not…
spamming people with offers

greedily asking for something from people

making people want to buy from an entity out of pressure
Copywriting is actually…
making people want to engage with the organization the promotion is intended for

giving something valuable to people

making people want to buy from an entity out of enjoyment from the content
It tilts the readers' perspective.
What Makes a Copywriting Good?
One can say that a copywriting is good if it has these attributes:
It tilts the readers' perspective.
Sometimes, all a message needs to get a reader's attention is a slight shift in angle. Every message has a myriad of angles. What a good copywriter does is find ways to make it resonate. Ask yourself why the message you want to relay matters. Find the larger story happening behind that message.
It finds connections.
Copywriters should possess the skill of crafting words that will connect with the target audience. The copy or the content should make the readers feel that it's written with them in mind. Establish a relationship of trust with them, your potential new clients, by adopting strategies that will work for them.
One of the most common mistakes in copywriting is focusing too much on your product and nothing else. The goal is for the readers not to see you as a business trying to sell its products or services. They should see you as an ally to their success.
It has a stunning lead.
The first few words are the readers' first contact with the copy. A stunning lead makes people want to read the next line.
It avoids jargon and hyperbole.
Good copywriting does not need dressing up. But sometimes, writers end up using jargon or hyperbole to underscore their point. This is especially true when they struggle to convey what's special about a brand that they're promoting.
It gets to the point.
This means cutting out excessive phrases and rewording sentences for a more direct approach. Words matter, but a copywriter must be able to afford to cut words without losing the meaning of the sentence.
So, how do you strip down the word count? These tips may help you produce more vivid, concise, and direct content:
Use an active voice.

Turn wordy phrases into single words. Use words, not their definitions.

Avoid vague nouns. Avoid noun strings.

Reduce verb phrases. Replace and eliminate prepositional phrases.

Replace complex words with simple ones.
A content will only be successful if it pleases the searchers. SEO copywriting may be the right thing to make this happen. Combining SEO and copywriting promises a great difference.
What Is SEO Copywriting?
It is basically the creation of SEO content. It is making the best content on the internet. SEO copywriting essentially attempts to:
Conduct a keyword research to find a keyword or two that people are searching for in the most volume.

Write an SEO article about the keyword(s).

Try to rank the keyword(s) on top of the search results.
Optimizing Content with SEO and Copywriting
Your business page, website, or the articles in them will be more attractive to search engine bots with:
Call to Action (CTA)
Call to Action (CTA) is one of the most important elements of copywriting. It usually appears at the end of the copy. CTA gives page visitors options to proceed with the action they want to take after reading the business content. Other than the enumerated CTAs earlier in this blog, CTAs can also come in the form of:
downloading some material

reading another content

subscribing to a newsletter
Link Building
This content optimization strategy enriches and makes the content more complete. Links can be:
These links keep a reader longer on your page, website, or the articles in them.
These links are very useful for verifying information. External links increase the credibility of your copy.
Keywords
Keywords make it possible for your target audience to find you. Search engine platforms analyze the keywords incorporated into your business page, website, or the articles in them. This allows them to understand the subject a copy addresses.
Keywords need to be in the content strategically. They should appear in the title. Moreover, ideally, the keyword(s) should be in the introduction, one of the subheadings, and the conclusion.
User Experience (UX)
Ensuring a positive user experience should be one of every business owner's priorities for their online presence. If not met, page or website visitors will certainly go to another brand's site that can give it to them. No one wants to stay on a site that gives them a bad user experience.
How can you make your users' experience great?
It is very important to observe and make necessary changes to:
the text format

font style

and other visual aspects, such as the images and page design
Making your business page or website accessible for a variety of devices increases a pleasant user experience. Regardless if your users are using their mobiles, tablets, or desktops, they should conveniently and comfortably navigate your site.
Readability
Fewer and fewer people have the time to go through all parts of the content your business posted. Readers will definitely welcome any strategy that can facilitate their life. The readability of your copy is the answer.
Readability has something to do with the content's quality. Making your business content easy to scan and dynamic to read accelerates a reader's comprehension of what the copy covers.
The goal is to drive more traffic to be closer to more sales. Here are the best practices for SEO copywriting that ranks high on Google, Bing, and other search engine sites.
SEO Copywriting Best Practices
Understand and match keyword intent.
Keyword intent refers to the reason for the search, and people may search for the following purposes:
Commercial – Search engine users want to buy a product or service.
Informational – Search engine users want to learn more about something.
Navigational – Search engine users want to visit a website or web page.
Effective SEO copywriting starts with understanding and appreciating the importance of keyword intent.
Closely matching most search engine users' keyword intent is key to reaping the rewards of observing this SEO copywriting practice. Determine what most users are looking for, then try your best to meet them in your business content.
Get to the point.
Keep the ultimate goal of SEO copywriting in mind to create relevant content. After all, relevant content is what Google places on top of the search results.
Increase your keyword density at the beginning of your SEO content writing. Skip the lengthy introduction, and target your main keyword early on in your copy.
Reduce keyword stuffing.
Just to be clear, there's an important difference between increasing keyword density and keyword stuffing. Keyword stuffing is the practice of excessively targeting your main keyword in an attempt to improve organic search performance.
Stay away from keyword stuffing, or don't expect visitors to stay very long on your business website or page if you do so.
Speak your audience's language.
Scroll to the bottom of the results page. Delight in the highly valuable information, a list of frequently searched queries relevant to your main keyword. The related searches section enables you to speak your audience's language. It mimics the words and phrases that your audience uses when searching for answers to their queries. For your comprehensive SEO strategy, incorporate some of those suggestions into your business content to get your SEO copywriting a huge boost.
Aim for the featured snippet.
The featured snippet is the little box that oftentimes appears at the top of the Search Engine Results Page (SERP).
Most of the time, Google searches barely result in a click, whether it's paid or organic. Search engine users even leave the search engine results page without clicking a single hyperlink. Well, there's no reason for them to click on every link on the SERP when a featured snippet is present.
The featured snippet gives a small dose of highly relevant information. Everything that they need to know about their search is already in the featured snippet. It can provide a quick, basic answer, and a lot of search engine users are already cool with simply considering the answer found in this little box.
It's best to maximize what your business engages in SEO copywriting for. Aim your business content to be in the featured snippet of the search engine results page! To win this spot, make sure a handful of sentences that address a question are included somewhere in your copy. This way, even if people don't click through, you have given your brand image a boost.
Think hard about your headline.
The headline is one of the few words an audience notices on the preview of a website on the SERP. A bad headline disqualifies good content. It slims the chances of getting people to click through your website.
For your SEO copywriting effort not to be put in vain, set a substantial amount of time brainstorming a headline. Headline copywriting is a powerful thing. Establish your authority over the subject or keyword you're talking about to make a click-worthy headline.
A high clickthrough rate invites a better ranking. Inversely, a better ranking invites a greater volume of clicks.
Optimize your meta tags.
It is not enough to be just creative when doing SEO copywriting. You also have to be concise. Google will likely truncate a headline that is over 60 characters. And there's nothing more frustrating than seeing the powerful headline that you worked so hard copywriting truncated on the SERP. Avoid this frustration by presenting your idea concisely.
Aside from optimizing your headline, your meta description also needs optimization. Meta descriptions are the words directly displayed below an URL. Search engine users take into consideration the description copy before deciding to click a result. They use it to judge whether or not they'll care about what you have to say.
Google and other search engines also find indicators of relevance, such as keywords, on meta descriptions for ranking it. Businesses should entice people to visit their site with their meta descriptions displayed on the search engine results page.
Target ancillary keywords.
One content can rank for several keywords. And yes, you read that right. It'll be ideal if much of your single-piece content will rank for several keywords. Targeting several related keywords in one content reaches a larger audience.
Where can you find the ancillary keywords?
Again, scroll down to the bottom of the Search Engine Results Page (SERP) and navigate the related searches section. Your goal is to make your content visible to almost every keyword on that related search suggestions.
Don't forget about voice search.
Subscribing to the idea of optimizing for voice search may not be anywhere on your SEO copywriting checklist. Many also don't. But if there's one last SEO copywriting opportunity that you shouldn't neglect, it's the voice search.
Today's technology helped emerge a myriad of ways to do a search. It's worth noting that a significant percentage of the population speaks to their voice-enabled devices. With voice search becoming increasingly popular, making your business content SEO friendly for this feature can be your best copywriting weapon.
People who use voice-activated searches talk to their devices as if they're human. This means that a lot of their searches or queries are in question forms rather than keyword phrases. So, try optimizing some of your business content for question-based keywords.
Final Words
SEO copywriting may have rules, but they should not limit your ability to create unique and authentic content. Give these best practices a shot, and your business will be on the road to more website traffic! If you need help implementing them to your business content, you can rely on professionals who can do the job for you! Digital marketing professionals' help is ready at +1 (866) 777-8315.
With all these best practices enumerated, it boils down to one real SEO copywriting trick. It is to take the time to do it. Only incompetent content will come out of a rush content just to be visible in any SERP. Being visible anywhere on the search engine results page is not enough. Ranking on the top spot or the first page of the SERP is the goal. That is what SEO copywriting is for. Venturing into this marketing practice may not sound like a business trend, but the competition is actually already on.
We Can Help
Don't get left behind by the competition! You've done a lot for your business to get this far. Ask our experts for help! From writing your business content to optimizing it as needed, Proweaver can help it rank high in search engines. We are your fast, reliable digital marketing solutions provider! Even with our efficient processes to rank your business online, we produce unparalleled quality services. We can help your products and services be the most searched in the industry through keyword integration and more!
I am Louise Savoie Digital Marketer at https://www.proweaver.com, a web development company specializing in Custom Web Design that helps sole proprietors and small companies increase their sales and grow their business. I am responsible in Content Marketing and Social Media Marketing. You can find us on Facebook: @webdesignproweaver and on Twitter and Instagram: @proweaver
Article source:
https://articlebiz.com
This article has been viewed 427 times.
Rate article
This article has a 2 rating with 1 vote.
Article comments
There are no posted comments.