Why do you Need Google Rank Checker Services?
Computers & Technology → Search Engine Optimization
Author

Jessica Fayre

Published

October 5, 2022

Word count

1,529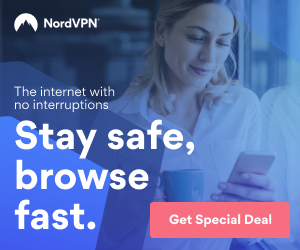 Sometimes it is hard to understand how to promote your business and increase the number of viewings on your online platform. A poor understanding of this concept can harm you and your business, so taking action is essential. If you want your online platform to do well in a search engine, you need to know where it stands concerning the competition for the keywords you are trying to rank for. It is also essential to be all ears on where your rivals are in terms of keyword rankings. Therefore, using a Google keyword rank checker is a good idea.
An online resource's "keyword position" refers to its standing or location in search engine results pages for a particular keyword. You are shooting for the top three spots in search engine results when promoting a website. But to advance, it is necessary to investigate your current position and rivals. You can create an effective SEO plan and hit your marketing targets.
It may take some time, but the work will be well worth it once you know where your site stands. Get your site's current keyword ranking using a Google rank checker tool. This is your chance to learn more about this subject, especially if you are at the beginning of your career. Therefore, let's discover the main points you need to know about keyword rank checkers.
What is a Google Keyword Rank Checker?
You may use a tool like a Google rank checker to see where your site stands in Google's search results for specific terms. Therefore, to help you get your site better, the rank checker tool may deliver URLs, location, and traffic per term. Monthly updates are made to the keyword data.
If you want to see where a website ranks for a particular keyword, you may use a rank checker, a powerful keyword position checker. By entering a keyword, you can see how well your website performs compared to others using that term. It is easy to find out where you stand and what you need to improve. Maybe your keywords are not "trendy" enough, and you need to change the vibe, or they are too abstract, and you need to find keywords that are searched by the public. Whichever the case, you should always check your business's performance.
How does a Google Rank Checker Work?
Keyword rank checkers utilize automated bots (spiders) to scour the search results for millions of keywords in real time.
They manage their indexes that include data on countless keywords and variants and the sites that score well for such terms. The Google keyword rank checker is no different.
As soon as you input a URL into the Google rank checker, it automatically searches its database to determine the keywords for which it is ranked and produces a report. Then, you may tailor your website's tracking and monitoring to specific keywords.
It would be best if you use caution when selecting the terms you want to search for since it may restrict how many keywords you monitor.
After settling on a list of keywords to target, the keyword rank checker will begin sending you information on their rankings weekly or monthly, depending on your preferences.
Why Is Tracking Keyword Rankings Important for SEO?
The success of your current SEO approach may be gauged in part by keeping tabs on your keywords' rankings.
Say, for example, you have just added ten landing pages to your website. Tracking your rankings over time will show you how well your pages have been doing. This is good for your business because keeping track helps you change how you write, promote, or think about the company. Good advice is always to do your best and be open to suggestions because they will guarantee you success.
You may also use a Google keyword ranking checker to figure out why your Google organic traffic increased or decreased.
For instance, if your organic traffic has increased by 15% over the last month, it may be challenging to determine the cause using just Google Analytics.
You can find out more about keyword rankings by visiting GAMITSEO website.
Were the Keywords and Phrases You Picked the Best Possible?
Which keywords perform the best? This is a tricky question. The most often searched-for terms are typically the ones that novices target. The issue with going this route is that many other people will use the exact phrases you are. When up against so many rivals, it is unlikely that your efforts will be successful, even if you try your best. Good advice is to use a Google rank checker to understand the keywords better.
A rank checker must see everything available for a particular keyword or phrase. You may be able to discover such terms while utilizing it.
Keep in mind that a rank checker tool will detail the keywords for which your site ranks and the monthly traffic that those keywords bring in. Separate keywords may be researched for their traffic and any potential rivals for those keywords. If you are very confident in the targeted topic, you can choose the most effective keywords for your company on your own.
Choosing search engine optimization (SEO) is risky without sufficient expertise. Because of this, it is recommended that those who are not SEO experts use the services an SEO firm provides. The professionals at the firm will also be able to help you accurately evaluate the performance of your existing SEO approach so that you may tweak it to maximize your results.
4 Amazing Benefits of Using a Keyword Rank Checker
Although you may now know what a Google keyword rank checker is and how it works, you may wonder, "So what? ". Are there any benefits? Why should you care? Well, a rank checker tool has many advantages that can help your company boost and make you breathe peacefully.
It Saves you Time
By automatically monitoring and tracking where your site is with all relevant keywords, a Google rank checker may save you many hours annually. You can use that time for your benefit or study your and your competitors' businesses.
A rank checker tool monitors the positions of your desired keywords in search engines and sends you email notifications whenever they change.
Manually achieving this level of efficiency is next to impossible. So do not stress out because you can find ways to work smarter without breaking a sweat.
Good at Evaluating your Current SEO Strength
It will be impossible to formulate a plan without knowing where you currently stand in terms of SEO. A Google keyword rank checker comes in handy at this point.
It is an excellent tool for figuring out which search terms people use to find your site and gauging how well your SEO is doing. Use a Google rank checker to identify the most popular search terms that lead people to your site so you can give them more attention in your search engine optimization efforts.
Helps You Determine if your SEO Strategy is Working
It is impossible to know whether your SEO approach is successful without employing a Google keyword rank checker.
Why? Using a rank checker is the only way to see whether your site is rising or falling in the search results after making changes like publishing new content, optimizing for a different set of keywords, or switching topics. Maybe you need to change your approach and learn more about your audience and their needs.
A successful SEO campaign will increase your keyword rankings after releasing new content. Conversely, if your rankings drop, you may need to reconsider your approach. It is not a sign to let go of your company, but it is a call for you to study your strategy well and be one step ahead of your competition.
Helps You Discover New Keywords
You may find new keywords that bring people to your site, which is one of the main benefits of using a Google rank checker. Some keywords may be guessed based on the subject of your material, but you cannot be sure which long-tail keywords are driving traffic to your site.
With a Google keyword rank checker, you can quickly find secondary and tertiary keywords for your articles and then make a good SEO plan. Do not miss out on this opportunity; take it as a chance to understand and learn more about the people interested in your business. The key to success is comprehending your audience's needs and making them achieve them.
Final Thoughts
Using a Google keyword rank checker may simplify your work. If your expertise in SEO is limited, you will be unable to interpret the findings or reap the advantages they provide. If you have a competition analysis, for instance, the value of that data and the actions you may do in response to it are contingent on your level of SEO expertise.
Hiring an SEO firm can help you make the most of the data collected by these methods. The cost may be a significant plus on its own, and this is a standard extra included in most SEO packages. Hiring an SEO firm might save you money even if you need this one service.
This article has been viewed 864 times.
Rate article
This article has a 5 rating with 5 votes.
Article comments
There are no posted comments.