Ankle Boots: Keeping It Stylish From Summer To Fall
Author

Phoenix Mei

Published

November 11, 2022

Word count

671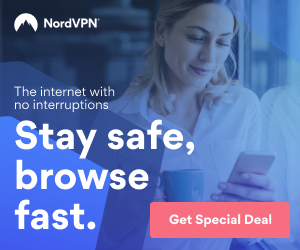 There's plenty that we love about fall, from cozy nights by the fire pit cuddled up in a blanket to cozy comfort food like casseroles and soup to dressing up for Halloween, but our favorite might just be the fashion. Give us all the hats, fall coats, and, of course, booties. Ankle boots are a closet staple when the leaves start to fall, thanks to their sleek and classic appearance.
Firstly, you'll want to consider what material you like the most and which fits your lifestyle. "Leather continues to be a trendy boot material—and for a good reason: it's durable, versatile, and many say it looks even better with age," Seymour says. Another popular material for ankle boots is suede. Suede and faux-suede boots are typically less expensive than their leather counterparts, though they don't age as gracefully. They are, however, a bit easier to protect with a coat of Scotchgard.
One of the best things about ankle boots is they're versatile. These stylish shoes can suit many looks thanks to their flattering style and practical length. Whether you're wearing jeans, pants, a skirt, a dress or a jumpsuit, ankle boots can provide an excellent footwear option. You shouldn't be afraid to experiment with your outfit when rocking these boots. Even something as unexpected as sweatpants can look surprisingly stylish with ankle boots. While it isn't hard to dress ankle boots up for an evening out, these shoes are perfect for casual ensembles, particularly in autumn and winter.
Although ankle boots can suit a range of outfits, we've rounded up several of the best to provide you with the perfect inspiration. Whether you want to rock your boots on the weekend, an evening out, or even to work, we have a stylish look for you. Just remember to pay attention to the style and height of your shoes to achieve the perfect look. Due to their popularity, countless ankle boots are on the market, and each will add something different to your outfit.
Ankle boots and jeans are a match made in heaven. Both are classic and casual while also being stylish and edgy. As such, the combination is one that always looks good and is perfect for relaxed occasions. Due to their slim silhouette, most ankle boots are best complemented by skinny or tight-fitting jeans. A pair of slim jeans, a button-up shirt, and a blazer make a chic outfit option that'll pair excellently with ankle boots. Just be mindful of the length of your jeans. Opting for a cropped design or cuffing your pants at the bottom will show off your boots best and provide a balanced appearance.
When it comes to leather boots, you can't beat Vivienne Hu's quality and craftsmanship. The high-quality leather and stylish design will have you wearing them for years.
These enticing lightweight VHNY women's ankle booties are the outstanding addition to any look. Fantastic for every occasion, these boots sit right at ankle height and taper to a pointed toe for a sophisticated silhouette. They are the perfect mix of classic lines and chic details that create a boot that's always timeless yet on-trend. Whether you're styling these booties as a statement piece or they are complimenting your bold look, the deep forest green Croc leather promotes femininity, power, and confidence. The pointed toe accentuates the leather and elevates the shoe. Though there is a heel, there's no reason to have concerns over comfort—the 2.5-inch flared heel is absolutely sole-friendly, giving you the perfect height for any moment. The zip closure in the rear of the boot is subtle; however, your look will make a statement wearing these
Block-heel booties are some of the best for everyday style, pairing flawlessly with jeans to dresses. Combining innovative design with elegant style, this LAURA Forest Crocodile Leather will fit easily into your year-round wardrobe. If you're not sure what ankle boots are missing in your closet to pair your outfit, these are the ones for you
Phoenix is a fashion design student studying in Brooklyn, New york.
Learn more about this fascinating shoe brand Vivienne Hu
https://articlebiz.com
This article has been viewed 351 times.
Article comments
There are no posted comments.