Is Getting a Nespresso Worth It?
Author

Uval

Published

October 9, 2022

Word count

866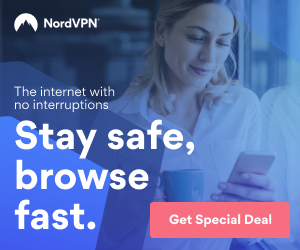 Is getting a Nespresso machine worth it?
Nespresso coffee machines are worth it ,the short answer is, Yes! And I will tell you why after a brief history lesson. The word Nespresso is an amalgamation of the words "Nestlé" and "Espresso". Now that you learned something new we can proceed further! When the first Nespresso machines came out back in 1986 , the mullets were long and r&b music was all the rage. Mr.Coffee drip style coffee was one of the most widely used brands on the market. Nespresso was a young buck looking to gain market share in a world of established big players. It wasn't an easy task but they had one thing that every other competitor didn't have. "Technology" ,and it was a new and exciting way to brew coffee, single serve style. The only hard part was to get people away from their tried and true ,low cost percolator coffee. Although it was a monumental task, Nespresso was up for the challenge. The public interest was slow at first ,most probably because the global marketing wasn't as instant as today's methodology. They had to slowly build customers through old school salesmanship. Now fast forward to 2022 and we have an international brand that has 25% of the global market. Now to get back to the main question, Is it worth it? Yes again, and here's why . People want instant gratification these days because nobody wants to wait for anything anymore. Especially for their coffee. One of the main factors in the Nespresso success is the fact that you don't need to create a great tasting espresso manually, but with a touch of a button you can create a barista style coffee in under a minute!. The age of practicality has arrived. Growing up I never thought it was worth paying up to 90cents per cup for a coffee at home but as I got older, I realized that quality and convenience is worth paying for .
Here are some of the Pros and Cons of the Nespresso coffee maker to help you make a proper decision.
Here are the Pro's -One of the biggest value is the Convenience factor. A great espresso requires manual labour from grinding, tamping placing the shot. This could be messy and frankly time consuming. I prefer to have a real Barista make me one at my local coffee shop when i'm out with friends. When i'm at home i prefer quick and easy. Variety is another another big advantage of Nespresso. It has a wide variety of beverages you can brew. Instead of buying a full bag of coffee from a roaster , you can simply try a pack of their 10 pod sampler and switch them without worrying too much about your coffee going stale. Each coffee pod is packed with nitrogen to prevent any oxidation.
Here are some of the Cons of the Nespresso Coffee machine
First one is the cost of the machines. Nespresso machines are quite costly, typical more than other home espresso machines. The Lowest priced Nespresso machine starts at around $150-200. Another disadvantage of Nespresso is that most machines will only make a ristretto, espresso, and luongo. Which means you don't have further choices. The newer Nespresso Vertuoline machines have a wider variety of coffee sizes, but both machines and the pods are more costly. If the machine you purchase doesn't have a milk frother built in, it will increase the initial cost even further.
A typical espresso machine will usually have a frothing wand built in. So you are getting less for more money from day one.
The cost of pods is another factor. Nespresso coffee is expensive! Each pod costs around $0.70-$0.90, which is pricey! If your family uses 4 cups of coffee per day, your monthly coffee expense would be between $80-120.That's still cheaper than buying coffee from a coffee shop, but brewing coffee at home with your single serve espresso maker is still much cheaper per cup.
What are the benefits of a Nespresso machine?
Taste is one of the main factors of the Nespresso. Since there is very little guesswork involved in brewing an espresso .The taste will be consistently perfect. Brewing good espresso without much effort is a huge selling point of the machine. Compact size and modern style is another factor. The Recycling program is another benefit, so we don't harm the environment.
Is Nespresso better than Keurig?
Nespresso is primarily made for espresso. Keurig do not make espresso. Nespresso is better than Keurig in relating to quality of machine and brewing in my opinion . However, Keurig has a wider variety of styles you can purchase.
Conclusion
To conclude the discussion of whether Nespresso is worth it or not, you should ask yourself if you're willing to pay more for convenience or not. Single serve coffee is here to stay and it will only be getting better in the future. Such as connected brewing directly from your app and also better technologies. The cost of the coffee maker and pods does make this an expensive obsession, but at the end of the day it's the little pleasures in life that help us get through this crazy world.
This article has been viewed 275 times.
Article comments
There are no posted comments.