The YouTube Algorithm: What it is, How it Works and How to Use it for Your Advantage
Computers & Technology → Internet
Author

Karim Balady

Published

November 18, 2022

Word count

679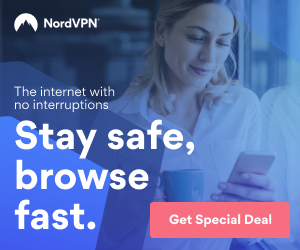 The Basics of the YouTube Algorithm
There are a few different algorithms in play when it comes to video marketing. The first is the search engine algorithm and the second is the social media algorithm. The search engine algorithm is the set of rules used by Google to show you the most relevant results based on your search term. The social media algorithm is the set of rules used by social media platforms to show you the most relevant posts, based on your preferences and the preferences of your friends. There are many similarities in the way these algorithms operate and there are a few key terms that you need to understand in order to take advantage of them: - Time: When was your content published? - Traffic: How many people have seen it and where did they come from? - Engagement: How many people have interacted with your content? - Relevance: How well does your content align with what your audience is looking for?
How to Use the YouTube Algorithm to Your Advantage
If you want to make your videos rank higher in YouTube search results, there are a few things you can do. First, make sure that your videos are optimized for best results. This means creating a good title, description, and tags for each video. Your video title and description should include your main keywords. - Your video tags should be a few descriptive words associated with your video content. - Your video description should also include a call to action, as well as a few of your main keywords. - If you are uploading a video that has subtitles, consider adding your main keywords to the subtitles as well. - Finally, you can boost your video views by inviting your audience to engage with your video.
Finding the Right Audience for Your Brand
If you're not sure which topics to focus on, start by understanding your audience. Who are they? What do they care about? What problems do they need solved? Your online presence is your chance to introduce your brand to the world. It's your chance to show people what you stand for, who you are, and what you have to offer. Your brand's voice is key for conveying who you are. It is the tone of your content and is what will set you apart from the competition. Your YouTube channel is your chance to tell your story and connect with your audience. The more you know about your audience, the better able you are to do this.
Don't Forget About Video SEO
In addition to creating amazing videos that your audience will love, you also need to make sure the search engines can find them. Every video you upload to YouTube is a webpage that can be found in search. The more views you get on your videos, the higher your content will rank in search results. The more views you get, the more your videos will be shared across social media. This is also good for your SEO ranking because it will help Google collect more data on your videos. With YouTube videos, you can include your main keyword up to five times. This means that you can include your keyword in your title, your video description, your video tags, and your video subtitles.
Conclusion
The more you understand how the algorithm works, the better able you are to take advantage of it for your brand. The better your ranking in the YouTube search engine, the more people will be able to find your videos. Your videos are the perfect opportunity to create engaging content that will keep people coming back for more. The more times you are shared, the more views you get, the higher your video will be ranked in the YouTube search engine. Ultimately, the best way to improve your YouTube search ranking is to create engaging content that attracts and keeps your audience hooked. This means that you need to create videos that are longer, have stronger content, and draw your audience in.
hey I'm Karim and I'm a youtuber and tiktoker I have been TikTok and YouTube for a while and found out how it works and how to manage to get more views and followers im here to help upcoming youtubers or tiktokers get there views up and become famous and earn there money online
Article source:
https://articlebiz.com
This article has been viewed 385 times.
Article comments
There are no posted comments.