Installation Tips for Outdoor Lighting Fixtures
Author

Lydia Quinn

Published

November 30, 2022

Word count

761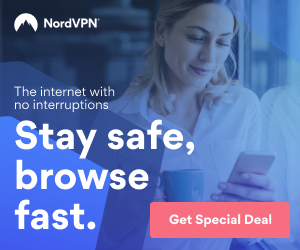 While some outdoor lighting systems need to be installed by a professional due to complexity, many others can be installed by the homeowner. In fact, even some of the low voltage lighting systems that have traditionally needed professional installation are now being sold as do-it-yourself projects. Of course, being able to install outdoor lighting without the aid of a hired contractor or electrician would save money and with new technology and design features, this is possible.
The first step would be to choose the right type of outdoor lighting fixtures. Even those that require wiring should be chosen carefully based on need but also skill level. Now, if you were to find an outdoor lighting system that would be the perfect addition to your property but you feel it is just a little over your qualifications for installation, you still have options. For instance, you could check with your local home improvement store to see if they offer free classes. Stores such as Lowes and Home Depot offer a wide array of free classes to include installation of outdoor lighting fixtures.
Once you know the type of outdoor lighting fixtures wanted, you would then need to decide on buying everything piecemeal or going with an all-inclusive kit. A kit is convenient and often a great way of saving money. Outdoor lighting kits have become extremely popular, especially for people who prefer do-it-yourself projects. However, if you cannot find the type of lighting wanted in a kit then you would simply purchase the outdoor lighting fixtures, as well as cable, transformer, and other items needed to create your own system.
A nice system for outdoor lighting fixtures should cost no more than $500 and by spending time to shop around, you could probably get the entire system for half that. Of all items associated with a lighting system, the most expensive is the transform. For instance, a 300-watt transformer would cost anywhere from $150 to $300. Then, depending on the size and type of outdoor lighting fixtures wanted, you may need a larger transformer or more than one.
With everything needed for the project, you would begin by determining the right location for the transformer. Remember, this must be plugged into a GFCI-protected electrical receptacle. Most homes have an outdoor outlet of this type but if not, one would need to be installed. Typically, if the project of installing outdoor lighting fixtures involves a GFCI-protected receptacle added, this should be handled by a pro. With the receptacle ready, the transformer needs to be mounted off the ground. You could attach it to the side of the home, to a fence post, or have a wood post inserted in the ground on which the transformer would be attached.
From there, the outdoor lighting fixtures would be placed on the ground in the location where you want them installed. The cable would then be laid out from the transformer to each fixture. Once you know you have adequate cable, a trench four to six inches deep would need to be dug in which the cable would be placed and then buried. With the cable covered and the dirt pressed firmly in place, the wires of the outdoor lighting fixtures would be attached to the main cable. Using connectors purchased from a local hardware or home improvement store, this would take not time.
With the outdoor lighting fixtures connected to the cable, the actual fixtures would then be inserted into the ground. For this, you would need a hole about three inches deep to hold the barrel of the fixture firmly in place. As with the cable, dirt would be pushed into the hole and pressed down firmly to keep the fixtures secure. Next, strip one-half inch of insulation sheath from the main cable so the wires to the transformer's terminals could be attached. Depending on the transformer you buy, this might be a simple process of pushing the wire's bare ends into terminal holes but in some cases, you would actually wrap the wire around the connector and then secure with a cap.
Once all this has been completed, simply look at the instructions provided by the manufacturer of your outdoor lighting fixtures to make sure every step has been completed properly. When satisfied, plug the transformer into the outlet and turn the lights on. If you put your hear close to the transformer, you should hear a faint humming sound, which simply indicates it is working. Chances are the outdoor lighting fixtures would illuminate perfectly but if not, refer to the instructions to troubleshoot.
This article has been viewed 239 times.
Rate article
This article has a 2 rating with 1 vote.
Article comments
There are no posted comments.