Three Types of Vietnamese Coffee At Toronto Pho!
Author

Torontopho

Published

October 22, 2022

Word count

722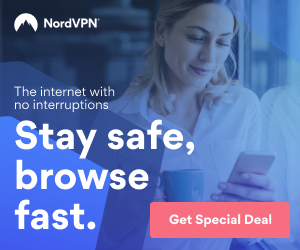 Three Types of Vietnamese Coffee At Toronto Pho!
If you're googling where to find Vietnamese coffee near me, chances are you love coffee, correct? You must also love Vietnamese coffee or have heard about it and want to know more, correct? If you answered yes to either of these questions, this blog post is for you. We will discuss three types of Vietnamese coffee we carry at our restaurant Toronto Pho and what makes Vietnamese Coffee so unique.
The first type is the traditional hot Vietnamese coffee.
The second type is our Ice Vietnamese Coffee.
The third type is a fusion drink called "The Va Va Viet." This drink name was created by one of our customers, and it has become quite popular with regulars who enjoy it both hot and cold. Finally, there's the Va Viet, where we take the original Vietnamese coffee recipe and add in lots of blended ice and condensed milk to make it more like a milkshake-like concoction — only better!
What is the difference between regular coffee and Vietnamese coffee?
Vietnamese coffee is different from regular coffee in a few ways. They brew their Vietnamese coffee in Vietnam with medium-to-coarse ground dark roast French Roast. The result is an incredibly strong and aromatic cup of joe that packs a punch where it counts — flavour!
How is traditional Vietnamese Coffee Made?
Vietnamese coffee is traditionally made by boiling the strong dark roast brew in a small metal drip filter over a flame. The coarse ground French press, soaked in water for about ten minutes, is then put on top of the Vietnamese coffee and sweetened condensed milk to create an unforgettable taste experience!
Why does our Va Va Viet drink taste so good?
One of the reasons our Va Viet drink is so tasty is where we source our Vietnamese coffee. We order it from a supplier in Vietnam because they are experts at what they do and only use the highest quality beans for their product, which results in an incredible cup of joe!
Our second reason for the drink's deliciousness is that we use condensed milk to make it. This combination may appear odd, but it is a typical component of this Vietnamese drink. Condensed milk gives the drink a bit of sweetness and helps to round out some of those bitter coffee tones for an overall smooth taste.
Our third reason for the drink's deliciousness is the ratio of condensed milk to coffee to ice. The Vietnamese coffee recipe calls for more condensed milk than regular hot coffee, which is why this concoction is so sweet. The blended ice adds the next level of textures and makes this drink extremely smooth and creamy. Flavour-wise, the Va Va Viet tastes precisely like the traditional! We at Toronto Pho try not to stray too far from traditional recipes in this regard because we want you to get the taste you're expecting every time!
Does Vietnamese coffee have more caffeine in it than regular?
Vietnamese coffee has a higher caffeine content than other forms of coffee. This is because the French Roast beans used to make Vietnamese coffee have been roasted longer and darker, producing more caffeine. So if you want a drink with a little more punch, try our very own Va Viet, where we take the traditional Vietnamese recipe and add in some inspiration from Toronto for a nice treat!
Are these coffees only available during the day?
Our Dufferin and Hamilton location, Toronto Pho, is open daily from 11 a.m. to 12 p.m. At our Jane street location, we are open until 2 a.m late at night for take-out only! So, come visit us if you want to try our delicious warm or cold Vietnamese coffee drinks anytime during the day or night!
Looking for Pho near me? Look no further; Toronto Pho is a family-owned restaurant serving the best pho and late-night eats. With 4 locations across Ontario, we offer fast delivery and online ordering for pickup or delivery through our easy-to-use app.
Find out where to get the best pho soup and traditional Vietnamese food in your area. Order online for pickup or delivery through our easy-to-use app, available for Android and iPhone smartphones. We serve delicious authentic pho and other Vietnamese dishes late at night 7 days a week.
This article has been viewed 281 times.
Article comments
There are no posted comments.