Moved To A New City? 5 Easy Ways to Make Friends Right Now
Author

Amaya Oswald

Published

December 20, 2022

Word count

524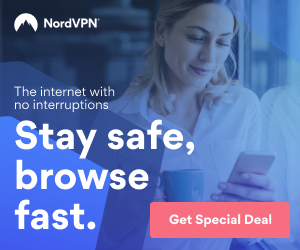 Sometimes, true friendships are hard to come by, especially if you just relocated and are feeling lonely. While starting a new life in a massive city can be intimidating, one of the benefits of being around so many people is that there are always like-minded people to meet. Finding "forever friends" is easier said than done, though. That's why we have put together a comprehensive list of 5 easy ways to make new friends right now — and for some of these, you won't even have to leave your couch.
Take Public Transportation or Join A Carpool
So many casual conversations begin while you are waiting for the train or bus. If you're someone who is typically riding solo in your car to work, plan to take public transportation or join a carpool group online. Most likely, you'll find yourself making friends with people you would never have met otherwise.
Don't Be Afraid To Go to Events Alone
Going to events alone is an easy way to find like-minded people. When you are going to events with people you know, you are less likely to mingle with those you don't. Additionally, going places alone helps to develop your individual social skills. Of course, make sure you pick an event you are interested in. Think of your favorite concert, a volunteer opportunity you're interested in, or a class you've been wanting to try.
Get Roommates
If you're the type of person that likes to have a big social life, you might consider having roommates. Cheaper rent isn't the only benefit of having roommates when you first arrive in a new city. Roommates can help take the edge off of any loneliness you feel. If you're looking to make some lifelong memories, this is a great option. Additionally, research shows that roommates are helpful for avoiding emotional and physical health issues.
Join Groups Online
Joining local clubs, organizations, networking events, and volunteering opportunities on social networks are all easy ways to make friends right now. For example, join your local book club, dog-walking group, workout class, or fan club, or attend a cultural event. In addition, a major plus is that a lot of events will provide catering, so get ready for some free snacks!
Pro Tip:
Having a furry friend can help you ease into conversations with strangers. For example, when people stop to pet your dog while you're at the park, use that social interaction as a conversation starter. You know you already have one thing in common: You both like dogs!
Reach Out To Friends of Friends Who Live Nearby
There's no shame in reaching out to friends of current friends who live in your new city, and you might just meet some cool people this way. The best way to do this is to have a casual housewarming party, and don't forget to invite your new neighbors!
If this article helped you learn easy ways to make friends right now, let us know in the comments: What are some unconventional things you did to make friends in a new place?
This article has been viewed 576 times.
Article comments
There are no posted comments.