5 Design Principles for Your New Kit Home & How to Start the Design Process
Author

Amy Butler

Published

December 24, 2022

Word count

613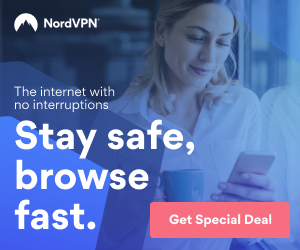 Designing a kit home can be a daunting task. There are so many decisions to make that it can feel impossible to know where to start. However, there are some design principles that you can apply to your new kit home design that will make the whole process much easier.
These 5 principles will help you create a design plan for your new home and give you the confidence and knowledge to start building your dream house from scratch.
Is the house the right size for you?
This is one of the most important things you need to think about when designing your new kit home. It's important because it's likely that this is the only house you'll live in for a long time, so it needs to be perfect! The size of your house should depend on how many people live in it and what their needs are. If you have lots of space then use it wisely, but if not then don't worry because there are plenty of ways to use a smaller home.
Know your family's needs:
When designing a house, the size and needs of the family shouldn't be your only consideration. You'll also need to consider how much space each member will require, what number of bathrooms you want to have, what type of layout you prefer and other factors such as the lifestyle you want with your home.
Invest in the future:
Investing in the future is a great way to prepare for the uncertainties of tomorrow. Better quality, more durable products like solid hardwood floors and high-quality appliances will save you money over time because they last longer. The initial cost may be expensive, but it will be worth it in the long run.
Consider the lifestyle:
When designing your dream home, it's important to consider what kind of life you want to live. This can affect the interior design of your home - do you want lots of natural light, or a more minimalist-style? This will also affect your opinion on outdoor spaces - do you prefer a manicured garden or a natural bush style setting? When you think about what kind of lifestyle you want to live in your home, it's important to think about which outdoor spaces will go with that lifestyle. For example, if you want an indoor-outdoor home design where the exterior is landscaped and the backyard is paved, then a natural bush style might not be the best idea.
Consider the layout:
The layout of the house can play a huge role in how you want to live in it. For instance, if you have a home where you need more space for entertaining, then you might opt for a sprawling home with numerous rooms and split levels. If your home is small and compact, then it's important to create outdoor spaces that can increase the amount of space your house affords. The kitchen is also an important factor - if you want to cook in your own home, then you might want to use a layout that maximizes the amount of counter space for preparing food.
You can now use the above principles to start designing your new kit Home, but where do you start? the team at WAKIT Homes can facilitate this process and offer expert guidance in order to get you the kit you want. Whether it is utilizing one of standard Kit designs or a custom design that embodies the requirements for your specific needs. We have the experience, the knowledge, and the tools to help you achieve your kit dreams. Contact WAKIT Homes to learn more about how they can help you create your dream home.
WA Kit Homes has over 30 years experience in construction. Offering clever options to suit your kit homes' needs. Our innovations simplify construction, save time, money and deliver a high quality kit home WA
WA KIT homes is part of the Stonevale building group incorporating Construction, engineering, design, development and manufacturing. With over 30 years experience in construction we offer clever options to suit your needs.
www.wakithomes.com.au
Article source:
https://articlebiz.com
This article has been viewed 96 times.
Article comments
There are no posted comments.