Are You Worried About Construction Cleaning After Renovating or Constructing Your House?
Author

Mevlut Guvenc

Published

December 26, 2022

Word count

556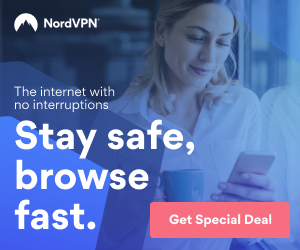 Whether it is a renovation task or you are constructing a new house, construction cleaning is a must so that you and your family can enjoy your new addition safely. When you construct a house, your job never ends with laying the last tile. House construction always generates debris that must be safely and effectively removed. Poor or incomplete cleaning can cause long-term damage to appliances and surfaces, as well as affect the health of the people who live in them.
Constructing, renovating, and cleaning a house are not easy things. Rather, these are time-consuming and intensive jobs that are not easy to balance with family, work, and other grown-up responsibilities. Unfortunately, most contractors that you hire for a project only perform their particular duty—plumbing, carpentry, or tile work—leaving you at the end with a mess to clean up. So, if doing the post-renovation/construction cleaning is not possible at your end, we are proud to offer our premier post-construction cleaning service. We provide services for:
• Building cleaning
• Maintenance cleaning
• Glass and window cleaning
• Carpet and floor cleaning
• Construction and construction cleaning
Checklist for Post-Construction House Cleaning Hard Surfaces' Cleaning
• You need to clean surfaces from top to bottom, starting by dusting off your walls. You may be wondering if your walls also collect dust particles during construction. The safest way to remove the particles is by dry dusting. It also prevents damage to a wall's surface. Based on the type of paint you used on your walls, you can also use a damp cloth to remove dust. Refer to the wallpaper or paint provider for cleaning instructions, and we recommend testing in a small area before going ahead.
• Cabinets and moldings are another favorite place for dust particles to settle down. Take a duster and wipe off these areas. You need to deep clean the internal shelves of all cabinets, including hard-to-reach corners too.
• Clean counter tops and all flat surfaces that are near or on the floor.
• Finally, sweep off dust from the floor, and mop your floors from wall to wall thoroughly.
Vacuum, Carpets and Upholstery
• After construction work, it is common to embed dust and dirt particles themselves in upholstered furniture, curtains, and carpets. When you do not stop and settle them after construction, the outcome will not only look filthy but can also result in itching problems, making it uncomfortable for the relatives, family, or friends. So, pay close attention to all soft surfaces. Put off and vacuum each furniture item. If you feel any dust remains after the first try, vacuum twice.
Clean Air Vents & Replace Filters
Until now, we guided you on carpet and floor cleaning that is applicable for all size houses. But when it is about larger projects' construction or renovation, debris and dust will mix with the air itself, targeting your vents. Even when you renovate only a part of your house, cleaning the filters and air vents in that area is vital to reducing the amount of dirt and dust. We recommend detaching the vent covers from the ceilings and walls, treating each one with warm water and soap, and allowing them to dry completely. Breathing polluted air may lead to many respiratory issues as well as internal and external allergies, so remember to do a deep building cleaning after construction or renovation!
Above is the brief checklist. We understand why many of you do not want to handle the mess after a construction or renovation process. Therefore, we offer complete construction cleaning services, including building cleaning, maintenance cleaning, glass and window cleaning, and carpet and floor cleaning. Website https://multiclean-gmbh.de/
Article source:
https://articlebiz.com
This article has been viewed 105 times.
Rate article
This article has a 5 rating with 3 votes.
Article comments
There are no posted comments.