Must Play Games in 2022
Author

Oliver Jones

Published

December 31, 2022

Word count

561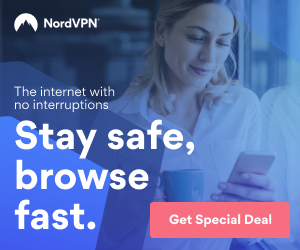 What other list, towards the end of November, could be better than a list of incredible games you absolutely must play?
With the release of new games, the gaming industry has expanded and improved this year. One of the intriguing updates was EA Sports' and Marvel's partnership to create action-adventure video games.
In addition to this, many theme/seasonal games have also been published, such as games for the fall, winter, Christmas, and even the Halloween holiday were not forgotten as there are horror games to make the Halloween celebration more frightening!
Must play games in 2022
These games were much anticipated and received amazing reviews from the gaming community when they were launched in 2022 at various periods. Not sharing our top video games from this year would be a bummer. Amazingly, they might rank among the best in 2023.
Overwatch 2:
Overwatch 2 is a 2022 first-person shooter that Blizzard Entertainment initially plans to release on October 4th, 2022. The game, a follow-up to the 2016 hero shooter Overwatch, aims to create a cooperative environment for persistent player-versus-player modes while maintaining a shared arena for player-versus-player modes. The switch from six to five team members was a significant change in PvP modes.
The Outlast Trials:
Although a specific release date has not been confirmed, it's going to be available this year. This game comes with new updates that make it more fun. With companions, you can experience the dread of being pursued by sledgehammer-wielding brutes in The Outlast Trials. Instead of examining a hospital this time, the Murkoff Corporation is using you and your friends as test subjects for various experiments. Oh, and forget about carrying about a camcorder for night vision; instead, the guys at Murkoff have surgically implanted night vision goggles within your head.
Dwarf Fortress Steam:
Steam has confirmed the release of Dwarf Fortress after 20 years and it is one game to add to your wishlist. The main game option includes taking a small group of dwarves and making a home for them in the harsh wilderness. A fresh collection of pixel art tilesets and mouse capability are included in the new implementation. In order to lessen the game's severe learning pattern, there is also a basic tutorial, an encyclopedia, a complete soundtrack, ambient sounds, and other quality enhancements.
The Callisto Protocol:
The Callisto Protocol, a sci-fi horror game, is one of the most eagerly anticipated games to be released in December and is scheduled for release on December 2. You have to avoid being mauled by an alien in this single-player survival game. Sounds intriguing! It will be accessible on PC, PS4, PS5, and Xbox.
Need for Speed Unbound:
The open-world racing game by Criterion, a studio renowned for creating the best Need for Speed titles, is one more eagerly awaited for release in December. On November 29, 2022, EA play subscribers would have the chance to play the game for free for ten hours. It is playable on the Xbox Series X/S, PS5, and PC. Unfortunately, this is a bummer for the PS4 and Xbox One owners.
Wow, there are so many games to choose from and so much to look forward to. I'm hoping this list has increased your excitement to play these games.
If you enjoyed this post, visit Technowize Magazine for more news, reviews, and information about technology-related devices, games, and apps. Don't forget to subscribe to gain unlimited access.
Technowize is one of the most premier media brands in the world. We are an innovative, digitally oriented magazine with a unique editorial vision towards pioneering stories across various aspects of technology such as hardware, design, apps & software, privacy, gadgets, cloud, big data, tech events and enterprise businesses.
Article source:
https://articlebiz.com
This article has been viewed 77 times.
Article comments
There are no posted comments.