What exactly is BLS, and why is BLS Certification necessary?
Reference & Education → Education
Author

Jeff Haughy

Published

January 2, 2023

Word count

1,274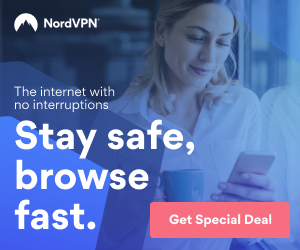 Have you ever found yourself in a position where the life of someone you cared about is in danger? You're aware of the anxiety of these situations. To ensure the person's life, you'll take every required step. What happens if you cannot assist the person or aid isn't arriving on time? It is now clear how important it is to have life-saving techniques such as essential life support. Such situations require immediate action and individuals competent to assist and be aware of the circumstances.
Basic Life Support (BLS) is offered by emergency medical personnel or health professionals when someone is suffering from respiratory arrest or cardiac arrest, like drowning or choking. Basic Life Support (BLS) education is required to ensure safety as it can handle challenging medical emergencies and save lives. Initial assessment, maintenance of airways, rescue breathing, mouth-to-mouth ventilation, breathing through the exhaled airway, and chest compressions are among the most critical elements in Basic Life Support (BLS) training.
The odds of survival are more significant for those who have received swift and efficient BLS (BLS) treatment because they are oxygenated and adapt to the latest techniques for healing.
Basic Life Support includes the following steps:
Clearing blocked airways
CPR (cardiopulmonary Resuscitation (CPR)
Automated External Defibrillator (AED)
What exactly is BLS training? Why is it so important?
Basic life support-related training skills can save lives as they deal with extreme medical emergencies, like controlling cardiac arrest. People who have suffered from cardiac arrest outside of the hospital and patients with blocked airways are at risk of death if they do not receive prompt, efficient medical attention.
Medical emergencies that are not expected can occur at any moment. If a medical professional is willing to provide the needed treatment will determine the patient's chances of survival. A person will most likely die within a few minutes if they're not breathing. By ensuring blood flow all over the body, specifically, those with vital organs, the person rescuing them will prolong the lives of the victim by using top-quality CPR.
Students taking The course of the American Heart Association's BLS course learn to recognize quickly life-threatening incidents, administer efficient chest compressions, provide appropriate ventilation, and begin the proper usage of an AED.
What are the essential skills in basic life support training required?
Participants of the American Heart Association's BLS training during Heart Start CPR learn how to quickly identify the most life-threatening incidents, administer efficient chest compressions, provide appropriate ventilation, and begin the prompt usage of an AED. The following subjects are covered in BLS instruction:
Heart-lung Emergencies and Special Resuscitation situations
Most heart attacks--those with a significant heart-related cause are first treated using cardiopulmonary Resuscitation. The most excellent chance of survival for a patient with a healthy neurological disorder is due to rapid chest compressions and, if required, using a defibrillation device from a passerby. Cardiac arrests can also result from unusual events, such as trauma, suffocation, pulmonary embolism, hypothermia that is not intentional, and anaphylaxis in addition to when pregnant or during surgery.
The section on specific areas provides tips on how to deal with cardiac arrest in heart surgery centers, laboratories for catheterization dialysis centers, dentists' offices, medical aircraft or air ambulances, and sports fields. It also advises handling complex situations (like drowning or high altitude, avalanches, or electrical injuries) or mass casualty accidents.
CPR
The odds of survival increase when you perform CPR immediately before the medical emergency team arrives. According to the age of the patient of the person, different CPR techniques are utilized. Kids, infants as well as adults require different amounts of chest compression. Heart attacks are on the rise for various reasons, including living habits, increasing life challenges, and trends in the workplace, which are causing an increase in heart attack incidences. Here are some signs of those suffering from heart attacks:
Unconsciousness
Inaction
The chest may be a little tender.
The feeling of fainting and breathlessness
Heartbeats that beat fast
Effective CPR is vital to the survival of the patient. Learn the essentials of CPR during the BLS instruction to keep patients in cardiac arrest alive as they wait for medical help. The following elements are essential to the highest quality of CPR:
The compression of the chest should be at least 100 times per minute
Make sure to keep the gaps between your reductions as small as you can unless you're using an AED
The recommended chest compression depth for adults is 2 inches, and for infants, 1.5 inches.
Let the chest relax between contractions completely
Re-inventing rescuers when they are exhausted
Implementing measures to limit excessive airflow
Assistance from Airway Obstruction
A blockage in the airway is considered to be an obstruction to the airway. The airway is a complicated system of tubes that transports the air you breathe through your nose, mouth, and lungs. The blockage could make your lungs entirely or in part of the air they live in. While some obstructions to the airways are not severe, others are serious and require prompt medical attention. These are signs of blocks that are severe:
The victim will grip the neck in a tight grip
A little or no breath and coughing
Impossible to speak or make any sound
Lips and fingers turn to blue
The person suffering from choking puts his hands under the victim's ribcage and places his finger just above the navel, in the middle of the stomach, without touching the lower sternum. We must do the thrust until the patient can feel relief or wakes. Apply CPR until help arrives.
To remove the obstruction, use back punches and chest thrusts for infants under one year. Don't try blind-finger swift; instead, Call 911 for professional assistance.
Automated External Defibrillator (AED)
AEDs are administered in cases where the heartbeat is dangerously rapid due to disruption to the heart's electrical activity. Patients' lives are saved with the help of AED in emergency circumstances. The AED device can shock the patient's heart to restore its functions. They are simple to use, and even nonprofessionals can use them. The device is programmed to determine a patient's heart condition in a shock-like rhythm.
It's nearly impossible to help a heart arrest victim without an AED. Even though AED is easily accessible in public areas, few are at ease with it. Although the device is easy to use, we must implement some safety actions.
Basic Life support (BLS) Certification
Heart Start CPR offers AHA BLS classes for San Francisco Bay, Oakland, San Jose, Pleasant Hill, and San Ramon. We provide training in the classroom AHA BLS classes throughout San Francisco Bay, Oakland, San Jose, and Pleasant Hill with San Ramon. This Basic Life Support (BLS) certification for Healthcare Providers Classroom Course is designed to educate healthcare professionals on recognizing life-threatening situations, performing CPR or using the AED, and removing choking safely, quickly, efficiently, and securely.
We also provide BLS online certification courses for MDs, EMTs, RNs, Dentists, and all Medical Professionals with hectic schedules. There are the following subjects included in the BLS certification course:
Heart-lung Emergencies, Special Resuscitation
CPR for kids, adults, and infants
Give the right amount of ventilation
The use and the specific requirements of Automatic External Defibrillators (AEDs)
Every victim of blockage of the airways (choking) is offered relief
Who should take BLS Certification?
BLS Certification is required for nursing students, EMT students, and EMS. They must be able to apply CPR and other life-saving skills across various hospital and out-of-hospital situations. Students will receive their BLS certification the same day after completing their course. This BLS certification is valid for two years. Giving, Learn a skill that helps to save your loved ones in emergencies.
Owner Jeff Haughy has been providing high-quality care in the EMS industry since 1995 and started his Fire Service career with the Alameda Fire Department in 1991 as a Fire Explorer. He continued his fire service and EMS career working for Columbia Fire Protection District, Tuolumne County Fire Department, and Tuolumne County Search and Rescue, Team. He currently works as a Lieutenant in the City's Temescal district where he has worked for the last 10 years.
https://heartstartcpr.net/explore-all-courses/
Article source:
https://articlebiz.com
This article has been viewed 707 times.
Rate article
This article has a 5 rating with 1 vote.
Article comments
There are no posted comments.