Development of the Tourism and Hospitality Industry
Author

Mohammed Ziauddin Noyon

Published

January 2, 2023

Word count

632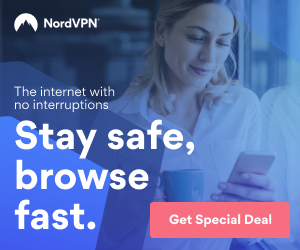 TIMELINE
o Technological developments - The tourism and hospitality industries have widely adopted information technology (IT) to reduce costs, enhance operational efficiency, and most importantly to improve service quality and customer experience. There's a lot of key Technological development which changed UK Tourism and Hospitality (Robinson, 2018).
Mobile phone device as door key

Wi-Fi infrastructure so that people can do business and use their technology devices with ease when they book their stay.

Some hotels are already offering more futuristic experiences, with robots delivering any items ordered through room service to a guest's door.

Many companies in the hospitality industry are already using social media to their advantage as guests check-in on location-based social media apps, tweet about their experience.

Near field communication (NFC) technology is the next-generation short-range high frequency wireless communication technology that gives users the ability to exchange data between devices.

Being able to provide entertainment on tap and mobile content has led to the trend of hotels investing in cloud services. While hotels want to be able to offer digital content, they don't necessarily want to invest in IT infrastructure and IT staff, making cloud computing the ideal solution. (Law, 2009)
o Economic Developments - The hospitality industry is growing very rapidly and contributing nearly 10 % of the world's GDP (Boella, 2000). Consequently the hospitality industry is expanding globally and promoting its growth in a changing multicultural environment. There's a lot of key Economic development which changed UK Tourism and Hospitality.
Luxury hotels with other services like beds, breakfast, inns and also cover wide range of accommodation services.

Secondly hospitality services like food outlets and hospitals and account one third of the industry. There are full time and part time employed persons in this sector of the hospitality.

The main source for the hotel development comes from the personal support, loans, investing companies, stock and shares and governments.

Hospitality industry keeps the hotel business with different products, methods, and technology and less easy to analyze it. Hotel industry produces many products in varying sale markets of the world.

Hotels are important globally as providing the facilities for recreation and entertainment, meeting and conferences and business transmission.

The terms tourism and hospitality are co-related and grouped together as a single industry. Hospitality is the provision of the accommodations, venues, meals and drinks to those people who are out of their homes. Both of these industries cover the restaurants, accommodations, hotels and other exhibition activities. (UKEssays, 2013)
o Social Developments – Social development has fundamentally changed the way that many companies communicate with and market to their target demographics. For the tourism and hospitality sector, in particular, the rise of the Internet and the increased popularity of social channels have altered travel marketing. There's a lot of key Social development which changed UK Tourism and Hospitality (Hospitality Technology, 2018).
The most profound effect that social media has had on the tourism and hospitality industry to date is the democratization of online reviews.

People have always loved sharing photos and videos taken of their travels. What social media has done is to facilitate and expand people's ability to share travel experiences with a wider audience than ever before.

Customer service and satisfaction have also been transformed as a result of social media. The vast majority of brands have a social media presence that is being used to become aware of and, when necessary, to provide help to unsatisfied or confused customers.

Social media has altered the landscape of marketing in the leisure and hospitality industry.

Listening to customers through social media can help your brand create an exceptional experience that is sure to delight your guests.

Most travelers determine their travel plans based on reviews and social media shares, making online customer service a crucial part of building a positive brand reputation.
This article has been viewed 262 times.
Rate article
This article has a 5 rating with 6 votes.
Article comments
Samid Hasan Tamim · 1 month ago
Impressive and very informative writing Sir
---
Muhammad Mumtahinul Islam Jumar · 1 month ago
Thank you very much
---
Nisa Hossain · 1 month ago
Very impressive!
---