Halfway Through Adoption…?
Author

Jane

Published

December 15, 2022

Word count

1,554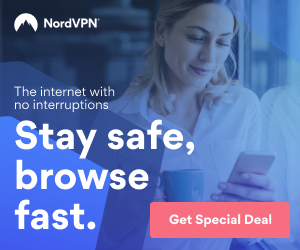 I was seventeen when I met my first sibling. The instant he was born I felt a click in my brain that this was permanent, that he was mine to protect, and that in this lifetime I was meant to be a parent. Since this realization, whenever I have thought about my future children, I've always imagined that some would be adopted and some biological. I've spoken of them as such since my early twenties and never questioned why it was the path for me. It just was and still is.
Fast-forward to today. I want to say that I am halfway through adoption, but frankly I still do not know when and if I will get my kid. I'm sharing what I've learned thus far in hopes that my research can help others navigate the system more quickly.
I started my research with domestic adoption, meaning adoption in the U.S., even though I was warned by many people not to go this route. Some of the oft-repeated warnings: "People are placed in queue for many years." "You can only foster. Rarely is one lucky enough to be able to adopt." "You are a single parent. Your chances are slim to none." "Are you going private? It will be at least $50k." The list goes on. My approach was to ignore everyone and speak with the actual professionals, specializing in adoption and foster care. I researched 'public adoption of children' and attended a few introductory sessions led by state-sponsored adoption agencies. I was told I could only foster sibling groups or adopt a child with severe special needs. They only had one of the latter at that time and that was all that they could advise. Something seemed off. This could not have been the end to my options!
I researched more and ended up at a workshop, where teenagers in foster care, were invited to attend and speak to their experience. Those stories will never leave my memory. I wished I could have helped them, and afterwards I gave much thought to adopting a teenager but it felt like I would have been adopting a significantly younger sibling, and I wanted to be a parent. After all, our age difference was close to that between my brother and I. So I decided to reevaluate adopting a teenager when I am older and my children are grown. It was not an easy decision after hearing and seeing what these young adults (none of them are kids) had been living through.
After all the workshops, emails, phone calls, and research, I was back to square one, feeling like I hit a brick wall. They say that the system is a horrific mess. They aren't wrong. All the information that was provided to me to-date, indicated that adopting a child ages 1-8 is not in the cards for me. As a result, I gave up on adopting domestically and started researching agencies supporting international adoption. It is important to add that at the time, I was not yet a U.S. citizen myself and that my citizenship application was just submitted to the USCIS. Before I knew that I would live in the United States, I lived in Munich and was contemplating adopting from Colombia. Now that I learned that the domestic route was not in the cards for me, I thought maybe Colombia would be. After even more discussions, video calls, and reaching out to agency's counterparts in Colombia, I learned that it was not. For solo female parents, the only options were either adopting a sibling group or a child with severe special needs. I was not in a position to do either.
Unfortunately, Colombia was now out of the question. What other country was dear to my heart? India. I am not of Indian descent but even prior to my visit there, felt a strong connection. There are a lot of similarities between Jewish and Indian traditions, dietary restrictions and philosophies of life. Not many people know that. More research, more video sessions, more questionnaires and back to more research. Outcome: India is possible! The overall process would take around two years, but at least you have two years to pay off $35-40k. With fundraising and tax deductions, it would likely be less. Now I just have to time things to coincide with my own USCIS approval, as one may not adopt internationally when not a U.S. citizen.
Since there are no international adoption agencies in the state of New York that support adoption from India, I found one in Minnesota. After submitting all applications, one's first step is to take adoption and parenting courses while undergoing the home study process. Most courses are online but the home study process, which is an assessment of your home, neighborhood, and overall environment, requires in-person interaction. Long story short, the agency in Minnesota cannot conduct it because I live in New York. However, they work closely with an agency in New York whose workshops I attended, and can have them conduct my home study. In fact, it is standard practice. So now I am working with two agencies, one in Minnesota, one in my home state. More applications, more talks, and finally, proper knowledge sharing.
Completing those courses is never easy but absolutely necessary. They prepare you as well as one can be prepared for something of this degree of uncertainty. At the same time, my NY agency is working on my home study and I am filling out more and more paperwork. Get ready! Your employer, landlord, neighbors, friends and family will have to be notified at this very early stage in the process. Remember, everyone will have questions and you will not know much. Reference letters will be needed. Proof of income, criminal background checks (from multiple countries in my case), a million questionnaires, letters from your doctor(s), your credit history, every detail on your building or house including the map, and much more are just among the many documents that are required to move forward. Great! They should be. The good thing is that they are not required immediately. You have time.
Finally, the day comes when my NY agency is due for a visit, after which my home study writeup will be officially completed and submitted to the agency in Minnesota for next steps. I am excited, my dog is excited, excitement is all around. The visit goes very well. Closer to the end, after about three hours of a very pleasant and easy-going conversation, I share with the director of adoption & children's services that not only is this a tough journey but because I am going the international route, it is even more unpredictable. I tell her that I tried to adopt domestically but was told that I can only be a foster and most likely it would be a teenager. I express much regret about how the system is flawed and obtaining information in an organized and structured way is nearly impossible. I say that it is unfortunate that there are so many children in the system but they can only be fostered and not adopted. She looks at me and says, "I set up a foster-to-adopt program at my agency. It is designed for children, whose parents lost their parental rights in court. You are right that a person must always foster first but under this program, adoption is always the next step after six to twelve months of fostering."
I am shocked. I stand there speechless. I have been inquiring for years now, what happens to children, whose parents lost their parental rights. None of my former sources had a clear answer. I take a deep breath and ask, is it possible to use this home study if I apply for the foster-to-adopt program, or would I need to start from the beginning. It turns out that it is but with a few small adjustments. After all, a home study is a home study. I say that I need to think about this and ask if I can take a few days. What a tough call to make but when you are looking to adopt a child, there are no easy calls. I get in touch with her two days later and say that I am back to adopting from home. What a decision! How Kafkaesque it is that I receive such a piece of information at the end of my home study visit!
Domestic adoption required a new set of courses, which I found great. This time they were via Zoom and in a group setting. I was not even alone this time. After a few months, my home study was finalized (again!) and I received my foster parent license. Now we are at the step, called search-and-match. So am I halfway through adoption… I think I will be able to identify the midpoint long after the process has been completed with my kid being legally adopted by me, living a good life that they deserve. Until then, onwards and upwards!
Disclaimer: it has been a number of years since I started learning about domestic and international adoption. In the interim, some aspects of either process could have changed. Please keep that in mind when reading the above.
My dog (girl) and I live in New York. She is 2 and I'm in my late 30s. I lead projects in financial technology by day and am a stage actor by night. I volunteer whenever I can and try to travel and learn everything our magnificent planet has to offer. My preference is not to have this article appear on google when my name is searched. To get in touch, please use the comments section. I hope I can help.
Article source:
https://articlebiz.com
This article has been viewed 454 times.
Rate article
This article has a 5 rating with 15 votes.
Article comments
Helen · 11 months ago
This article is well written and insightful. It shows the true persistence and dedication of the author in becoming a parent. I know will be successful in this endeavor, and as a Mom.
---