6 valuable tips for using an international SIM card in Ireland
Computers & Technology → Technology
Author

Elena Miller

Published

January 3, 2023

Word count

1,014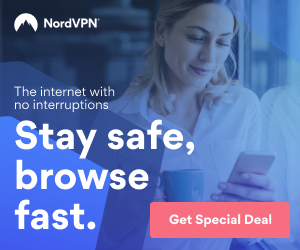 One of the biggest nightmares of traveling abroad is paying extremely high international roaming charges to stay in touch with your loved ones back home, and if you are looking for a resolution to this problem, you have landed on the right page!
The most sought-after way of avoiding unwanted roaming charges is to get an international data roaming SIM card. This will not only allow you to talk, text, and chat overseas without any restrictions, but will also let you make local calls at the most affordable rates. Whether you are traveling for a fortnight, month, or even more, there would be a prepaid plan to suit your international calling as well as data needs.
Why should you get a local SIM card for international calling when travelling abroad?
• If you are going on a short leisure trip with your family where WhatsApp calling is banned, you will need a SIM card that has international calling enabled.
• If you are travelling to an EU country, some of them follow a mandatory SIM registration process so you may need to get your ID registered and verified.
Hence, Lyca Mobile is a preferred MVNO service provider in EU countries as it offers contract-less service which does not require registration and unlimited plans that have free EU roaming and better offers compared to an MNO service provider.
Below mentioned are some of the most important tips to consider before getting a prepaid international SIM card.
Carry an unlocked phone
First things first, you must have a global unlocked phone so that you can easily switch SIM cards from different phone companies. A locked phone will have multiple restrictions and you will need to continue with the same carrier as your home country.
Not sure if your phone is unlocked? Do one of the following to figure it out:
• Ask your operator
• Insert another SIM card into your phone and check if it recognizes the other operator's network
• Search one of the many sites on the web to get your phone's IMEI – a unique number that identifies your phone or dial *#06# on your phone and the IMEI will flash on the screen
You should even consider getting a cheaper handset for travel if you are worried about losing your expensive smartphone while on the go. Also, get to know how you can access the SIM card. This information can come in handy in case of impromptu phone damage. Moreover, different devices have different SIM card sizes. It is always good to know which size fits your phone beforehand.
Evaluate your length of stay, phone usage, and travel style
Before you get a prepaid international SIM card, make a note of your actual requirement. How many days have you planned to stay? How many calls do you need to make on average? How much internet data will you need? Upon arrival at the destination, you will find booths at the airport that would be selling SIM cards. If you have evaluated your usage in advance, getting a required prepaid plan will be easier. If you are traveling to a single country for a couple of months, you may want it to feel like home. Depending on how tourist-friendly the country is, select your service provider wisely.
Save your new number and share it with friends and family
When you get your new international SIM card the very first thing you must do is check the packaging, make note of your new number and save it in your phone book. Not just that, but also remember the country code (If someone with a non-local number calls you, they should enter + and then enter the country code before the number). You will thank yourself later for keeping it handy when in need.
Store your SIM card in a pill box
When you are traveling, you usually end up carrying multiple teeny tiny things and one such important thing is your SIM card. This card has a miraculous power to go missing any time of the day for its sheer small size of it. Hence, a small and enclosed pill box case is ideal for storing SIM cards. When you get back home, you can easily find your local SIM card and restore it to your device.
Be aware of SIM card-related language barriers
Just imagine being in a foreign land where English is not a widely spoken language and you get a SIM card with a default language other than English. That might feel gibberish to you, and you may feel stuck, not knowing what to do. Most countries have English as a language option when activating, topping up, or changing your prepaid plan, although not all. So, it is always good to be careful when in doubt and do your SIM swapping at a local booth.
Avoid updating Communication Apps
Updating an app overseas will drain a lot of mobile data which you can use for surfing otherwise. If at all you need to update apps, make sure you do it before stepping out of your home country. Moreover, if you update a communication app like Whatsapp in a different country with a different number, it will give you a number conflict and will ask if you want to update your number. If you do so, you may lose all the data from your local number. Also, make sure to turn off mobile data wherever Wi-fi is available. It will just help you to save a few MBs for later.
Whether for work or pleasure, traveling to a new country is an unforgettable experience. So, while you explore the unknown land, make sure you create memories that will stay forever. Get back home with goodies for loved ones and before you make your next local call in the home country, don't forget to swap the SIM card that's safely stored in the pill box. If you own a dual SIM phone, it is even easier – just remove the international SIM card and save it in case you plan to travel to the same country soon.
This article has been viewed 226 times.
Article comments
There are no posted comments.