The Texas ruling on DACA and how it may affect DREAMers
Author

Amaliya Royzman

Published

January 6, 2023

Word count

426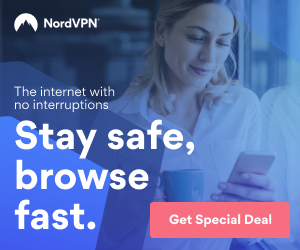 On June 15, 2012, DACA (Deferred Action for Childhood Arrivals) was created specifically with immigrants who entered the country under the age of sixteen in mind. While the program didn't offer citizenship, it allowed them to get a driver's license, social security number, and a work permit. This program has faced tribulation before: under Donald Trump's presidency, and even more recently. In 2021, a federal judge from Texas, Judge Andrew Hanen, ruled DACA unlawful. Appealing this decision, the Biden administration went to the Court of Appeals at the Fifth Circuit, which hears appeals from Texas, Mississippi, and Louisiana.
The Fifth Circuit Court of Appeals has been known as the most conservative federal appeals court. With twelve of its seventeen members being republican, and six of those directly nominated by Trump, they upheld the ruling that DACA is unlawful. Under the Final Rule, presented by the U.S. District Court for the Southern District of Texas, and effective as of October 31, 2022, DHS (Homeland Security) has stopped processing first-time DACA applications, although they are still taking them.
With over 800,000 students in the program, DACA protects immigrant "DREAMers" who came to this country at a young age and want better education, more opportunities, and readily want to learn. The Final Rule has effectively stalled immigrants who have never applied for DACA before. The program effectively offers two things: relief against deportation and work permits, which aren't currently being processed.
This means that younger immigrants that are new to the program are, in essence, stuck, with nowhere to go. Think quicksand: unable to get a job and unstable in the country, how do we expect people to have solid and fulfilling lives? DACA has an age limit of 31 years old. If the Final Rule stays the same, the number of immigrants protected will start to dwindle. Hundreds of thousands of people need this safeguard, while the entirety of the program is being ruled "unlawful."
Most people qualified for DACA came to the U.S. at young ages, enough so that they are fully integrated and used to American culture. In the eyes of the law, they are considered unlawful and non-citizens. The American Dream is defined as the ideal that "every citizen of the United States should have an equal opportunity to achieve success and prosperity through hard work, determination, and initiative." Now the standing question: How can we expect immigrants to have the slightest chance of an equal opportunity if the government is actively repressing their chances of getting a job, or even enough stability to determine their educational opportunities?
This article was made for a Civic Share Project for high school graduation requirements.
Article source:
https://articlebiz.com
This article has been viewed 51 times.
Article comments
There are no posted comments.