How To Choose The Right Hinges For The Doors
Author

Robin Mackenzie

Published

January 6, 2023

Word count

358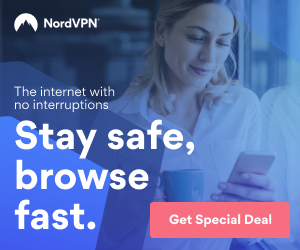 A door's hinges serve as both the pivot point for opening and shutting the door and are the piece of hardware used to secure a door to its frame. Hinges are an essential component of the construction, whether you are hanging a new door or changing an old one. There are many different kinds of hinges for numerous applications they could all appear to be quite similar. The perfect hinge should be chosen for your door just as carefully as the knob and lockset, here are some helpful tips to make the best choice.
Types of Hinges
Butt Hinge
The most popular and commonly used type of hinge is known as the butt hinge. These hinges are commonly used in both domestic and professional settings. The two leaves attached by a metal pin inside the hinges can be easily removed and this metal part act as the pivot point of the hinges.
Spring Hinge
The featured spring hinges are commonly used in areas where the door is to be closed automatically. It automatically pulls the door back to its closed position after the opening. The tension of the spring can be adjustable to control the closing speed. It can be used in any application where a self-closing door is required.
T Strap Hinge
This type of hinge has a long narrow leaf that attaches to the door, which pivots on either a pintle or second leaf attached to the door surround. It can be found in both ornate and simple basic styles.
Factors To Be Considered in Choosing Hinges
Hinge Material
Door hinges come in varieties of materials and designs the most common being stainless steel, brass, copper, bronze, cast iron, and pewter. For exterior doors, it's better to opt for stainless as it has corrosion-resistant qualities. Strap hinges are common in bronze or cast iron, as both materials are very rigid and suitable for large, heavy doors.
Hinge Finish and Design
Along with the functionality, the color and design are also important as the hinges are available in a broad range of finishes such as polished and antique brass, brushed nickel, oil-rubbed bronze, pewter, black, and rust.
Hinges are an essential component of the construction, whether you are hanging a new door or changing an old one. Renovators Supply Manufacturing is one of the leading home decor manufacturers in the US. We offer different varieties of products related to home hardware, bathroom items, and home decor. Some of the trending selling items are such as high tank toilets, bathroom sinks, hinges, door knobs, door pull handles, etc. For more details, visit https://www.rensup.com/
Article source:
https://articlebiz.com
This article has been viewed 106 times.
Article comments
There are no posted comments.