A Brief History of How I Fell Out of Love with Kanye West
Author

Elena Bergery

Published

January 8, 2023

Word count

1,316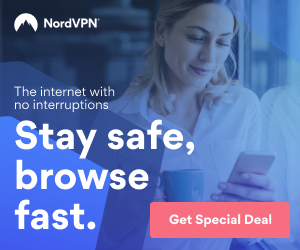 I woke up to a video of someone covering the Kanye West mural in Chicago and I knew it was the end.
Like many others, my love affair with Kanye West started in the early 2000s. While I wasn't an immediate super fan, his early hits such as 'All Falls Down' and 'Slow Jamz' form some of my earliest memories of music. In fact, 'Touch the Sky' (released in 2005 when I was just seven years old) was the first song I learnt all the words too. I remember bobbing my head up and down to the lyrics in the back of my mum's car, amazed that my little brain had maintained so many words. I didn't really understand what the song was about, but it grabbed at my attention.
His chart-topping hits made up much of the soundtrack of my preteen years, but it wasn't until 'My Beautiful Dark Twisted Fantasy' (released in 2010 when I was newly 15), that I was truly struck by Kanye fever. That strange, heavy, red album was my musical awakening. It was the first body of music that I listed to from start to finish. I realised that albums weren't a random jumble of songs but a piece of artwork. MBDTF told a story that I, a hormonal and rebellious teenager, thought I could relate to completely. It was at this point, with my little iPod Nano, that I began to collect his previous bodies of work. I poured over lyrics and nuances and found that each song I listened seemed to be a relatable middle finger to the world, the voice of a generation.
By the time Watch the Throne rolled around, his iconic collaboration album with Jay-Z, I was completely sucked in. I went to the Watch the Throne tour at the O2 in London, the biggest concert I had ever attended, and I remember feeling the awe of seeing him up there on stage. I liked Jay-Z a lot, but I loved Kanye.
Kanye had always had a large personality, and I was vaguely aware of the famous "George Bush doesn't care about black people" and the infamous "Yo Taylor, I'mma let you finish…" But even in the early 2010s, the internet wasn't fast enough or accessible enough for people like me to be up to date with his latest escapades. I didn't have a smart phone and our family computer was reserved for homework, not browsing American tabloids. By the time I saw the Watch the Throne tour, the biggest news on Kanye seemed to be that he was in a relationship with sociate Kim Kardashian, and that he wanted nothing to do with her reality TV show. The news came, it was interesting for a while and then it became old news, and we were left with music to enjoy.
What ensued seemed to me like a short period of Kanye peace. Kanye West Presents: Good Music, Yeezus and few collaborations with other well-known artists kept the fans happy. Kanye was able to maintain his balancing act of revolutionary and problematic, toeing the line but remaining likeable. As always, I liked everything that Kanye put out into the world. It felt like a happy time for music and Kanye continued to be the artist that I loved above all others.
It is hard to pin down the exact turning point in Kanye's downfall, as I look back now, it seems as if the red flags were always there. As far as I remember, it was still acceptable to like Kanye and his music around The Life of Pablo (2016). I was freshly 20 and living abroad for the first time when it was released and again, have great memories associated with those songs.
By this time, the anti-Kanye movement had some traction behind it, but his supporters were always able to shout louder than any negative press. I, like many, felt hurt when he showed open support for Trump and shocked when he said that slavery was a choice. It seemed so at odds with the Kanye I knew and loved that I was able to convince myself that it was all a big misunderstanding, that the press were twisting words and editing clips. I was sure that eventually he would explain everything in a way that would make sense to me. However, looking back now I'm ashamed to say that I just didn't care enough to separate the art from the artist and liking his music meant that I liked him. Once again, media wasn't quick enough or important enough in my life to stand up against the music. Edited interview clips that would surface on my Facebook homepage a week after they were released didn't hold enough power for me to turn my back on the music that had carried me through so much of my life.
Things continued to worsen and the rhetoric around problematic interviews and offensive language were filling up more and more headlines. Just as Kanye seemed to be verging on the point of no return, redemption presented itself with albums Ye and Jesus is King. Ye was released first, and I remember listening to the album and feeling such a swell of emotion for him. His ohmage to mental health was shocking, humbling… and well timed. We are living in the age of mental health, a time in which we are all learning how to listen to ourselves, accept ourselves and share our traumas openly without shame. Kanye's admission of bipolar disorder seemed like the answer we all needed for his escapades over the past few years. It didn't excuse them, but it explained them, and the explanation was wrapped in a convenient personality disorder package.
Jesus is King is my second favourite Kanye album to date, after MBDTF. I do not identify as a Christian. I've never prayed to Jesus or read the bible, but that album was released in such a dark point in my own life and on mornings that I didn't even want to open my eyes, it gave me the strength I needed to get out of bed. It was uplifting, raw and honest and backed by amazing voices and phenomenal production – some would argue to best production of Kanye Wests career. With Jesus is King, Sunday Service and a wholesome ranch in Wyoming it finally felt like Kanye had found peace. To me, it seemed like the world was ready to accept Christian Kanye and to overlook his past issues.
I didn't know it at the time, but Jesus is King was the end of my Kanye journey. As the years went by and the internet continued to speed up, his rude, outspoken, and bizarre speeches and Instagram posts overtook any music he was able to put out. The antisemitic, sexist comments came thick and fast and by the day I'm writing this (28th October 2022) every clip I see of him makes me feel more and more discomfort and anger. In many ways it feels like a breakup, when you fall out of love with someone, you can look back over the relationship and wonder how you were ever so enthralled by that person. That is how I now feel about my ex-hero Kanye West.
And yet… the music is still there. The genius who wrote Through the Wire, who kept Niki's verse on Monster and who called Jay-Z Big Brother will always be my childhood companion and my first musical love. That will never change. In many ways, I doubt I'll ever connect with an artist again. But, as even his home city of Chicago covers up his legacy, it is time for me to take down my BDTF artwork, put my Watch the Throne merchandise away and finally say, goodnight, Mr West.
This article has been viewed 130 times.
Rate article
This article has a 5 rating with 6 votes.
Article comments
There are no posted comments.