Best minimalist leather wallet for men
Author

Jahirul Chowdhury

Published

January 9, 2023

Word count

833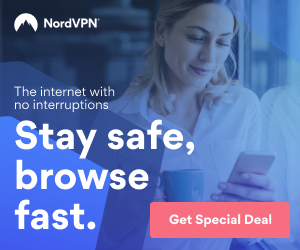 In the last five years, the market for minimalist wallets has pretty much exploded, especially on Kickstarter, where each new minimalist wallet design is slimmer than the last, trying to fit as much stuff as possible into a slim design that barely bulges in the tightest back pockets.
Some slim wallets were cool, some weren't, and some even had a bottle opener built right in.
The best minimalist wallet not only saves your lower back from the pain of sitting on a brick most of the day, but it also keeps your everyday carry light and takes the clutter out of your life.
Even the roomiest minimalist wallet won't be able to hold a year's worth of old receipts, movie tickets, and gift cards from last Christmas.
It's better to carry as little as possible. Keep in mind that what one person thinks is the best minimalist wallet might not be the best minimalist wallet for you. It all depends on what you need to carry every day and if you want pure minimalism over function. Here, you can find the best of both kinds.
Best Overall Minimalist Wallet: The Ridge Wallet is a sleek, fully functional minimalist wallet with a modern touch that was designed with a lot of thought.
The Ridge Wallet is a front-pocket wallet that blocks RFID signals. It is made of either high-quality titanium or lightweight aluminum, and it has elastic straps that allow it to grow or shrink depending on how much you carry. It also has a spring-loaded money clip built in to keep your cash safe. If you buy it once, it will probably last your whole life. If you purchase it twice, you will have two of the best, most durable minimalist wallets money can buy.
The Spine Minimalist Wallet is the slimmest minimalist wallet. It was made to be carried in the front pocket, is light and thin, and has a way to open bottles of your favorite craft beer.
The Spine Wallet is made of grade 5 titanium, which makes it very light, water-resistant, corrosion-resistant, and stronger than most of the other wallets on this list. It also has a strong elastic band that keeps your cards and cash in place and an integrated bottle opener for opening bottles on the go.
And at only 1mm thick, it is the thinnest minimalist wallet you can buy.
The Holden Card Wallet is the perfect mix of a traditional bifold wallet and a front-pocket wallet. It can hold more cards and cash than a typical card wallet while keeping a slimmer profile that won't weigh you down.
It has six pockets for storing the most important things and is made of full-grain leather, which will get a nice patina over time.
At 1.8 ounces, it's one of the lightest bifold wallets on the market, and you'll probably forget you have it in your front pocket until you need to take it out.
When it comes to your wallet, which you use every day, sometimes less is more.
The Journeyman Wallet by Tanner Goods has everything you need in a minimalist wallet and nothing you don't. It is made of vegetable-tanned English bridle leather and has four card slots and a single pocket in the middle for cash and important receipts.
Until you need it, you'll probably forget you're carrying it.
The minimalist wallet tries to get rid of George Castanza syndrome, which is a made-up condition based on the Seinfeld character George Castanza's big wallet. It accomplishes this by making your everyday carry lighter by shrinking your wallet.
Bellroy's Card Sleeve does this perfectly and is made of beautiful leather that will patina over time to give it a worn-in look that can't be missed.
The wallet can hold at least 8 or more cards and some folded cash. A pull tab makes it easy to get to the contents of the middle compartment.
You may be familiar with Bexar Goods' line of leather goods made in the United States.
We think that their best product, the Vertical Card Wallet, is the best one they have.
It's thin but roomy, so the four card slots and two main compartments will give you plenty of space for cards and cash, and you'll still be able to carry it comfortably in your front or back pocket.
And unlike most other minimalist wallets, the hand-stitched, vegetable-tanned harness leather of The Vertical Card Wallet will only get better with time.
This wallet is perfect if you want to carry as little as possible every day.
Carry it in your front pocket to save your back, or put it in the pocket of your jacket. It's thin enough to work either way and Distil Union's patented FlexLock opening will keep your cards from falling out while you're on the go.
Lastly, a pull tab makes it easy to get to your collection of cards inside. This means you don't have to fumble around with the whole thing while you're waiting in line.
This article has been viewed 399 times.
Rate article
This article has a 5 rating with 2 votes.
Article comments
There are no posted comments.