What's it like being a carer for a loved one?
Author

Matthew Venn

Published

January 5, 2023

Word count

573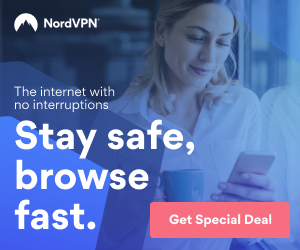 If a partner, friend, or family member suddenly gets ill and needs to be cared for on a full-time basis you may well be concerned about several factors, as this can represent a huge change in your life. Being a carer to someone can induce feelings of anxiety and worry and may be an intensely emotional experience. It's perhaps no surprise then that it can be tough on someone's mental health and wellbeing as it can feel difficult to take time to look after yourself as well as someone else. Indeed, looking after someone else can require a lot of time and energy and it can consume your life. Understandably, you will want the person you are caring for to be happy and comfortable as you will most likely have a strong bond with this person.
Caring represents so much more than just carrying out daily tasks for someone, it's also about being there for them emotionally as well. The last thing you want is for the person you are caring for to feel like a burden and so it's important to remain positive and mindful. The person being cared for may often have down days and so it's important that they see you as that supportive figure who can keep them going in difficult times.
It's important to realise that your life as a carer will require compromise and change, but equally it's important to also remember to look after yourself and try not to let being a carer define you. Caring for someone should never be someone's sole purpose in life and you shouldn't be hard on yourself if you have an off day or decide you need a bit more time to yourself. It's very important to still find time to be you – to see your friends and family and take exercise or pursue hobbies. Taking time out from caring for someone will help re-charge your batteries and help define important boundaries between being a carer and being you. If you feel as if you can't leave someone by themselves for more than a short period, than there is help that can be provided by the local authority. Having a paid carer come visit your loved one, even just for a few hours a week, could give you that vital time needed for yourself. You may also be able to seek additional help from local charities.
One of the major concerns of a carer is often around financial stability. Being a carer for someone may often require you to give up your full-time job, or at the very least, reduce your working hours. This can lead to a big drop in income, and it can therefore be a scary prospect to manage financially going forwards. Fortunately, there may be financial support provided by the local authority to alleviate money concerns. This can include both Carer's Allowance, Carer's Credit, Universal Credit, along with other benefits.
To conclude, caring for a loved one is not an easy task, but it can be rewarding knowing your loved one is comfortable and well cared-for. It's important to remember that there is help available and that you should seek support of those around you - and ultimately look after your own health and wellbeing. Being a carer shouldn't mean that your life is over – setting boundaries and expectations is key.
This article has been viewed 506 times.
Rate article
This article has a 5 rating with 2 votes.
Article comments
There are no posted comments.