Meveto the Cyber Security Movement by Emir Ceric Revolutionizes User Account Control
Computers & Technology → Internet
Author

Raymond Blue

Published

February 12, 2023

Word count

641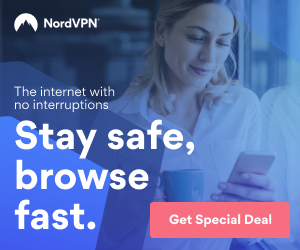 An all-cyber world now is closing in, cybersecurity has become critical. What aches society the most is the inattentiveness to some basic cybersecurity problems that stroll beyond businesses and into the mass user market; account security, logging in/out and control are one such.
Cybersecurity involves protecting computer systems, networks, and data from malicious attacks. It involves the use of protective measures such as firewalls, encryption technologies, authentication protocols, and anti-malware software to ensure the confidentiality, integrity, and availability of data. Identity theft is a form of cybercrime in which an individual's personal information (such as name, Social Security number, credit card numbers, etc.) is stolen and used fraudulently to gain access to financial accounts and other forms of identity theft.
Identity theft can lead to serious financial and emotional harm, and everyone needs to take steps to protect themselves. This includes using strong passwords, keeping personal information safe, and being aware of potential scams. Additionally, organizations should implement security measures that protect their systems, networks, and data from cyberattacks.
Passwordless authentication is rapidly becoming the new standard for secure user accounts. Meveto is the latest innovation in passwordless authentication, offering users a secure, convenient way to access their accounts without ever needing to remember a password. Meveto's approach to passwordless authentication is simple. Users connect their accounts to a trusted device, such as a smartphone, and log in with a single tap. This device then serves as an authentication token, allowing users to access their accounts without ever having to type in a password.
A plethora of added security features, to top up Meveto's "cyber is secure" movement protect users' accounts and ensure that any cyber ailments are gone for good. For example, users can choose to set up two-factor authentication. This feature requires users to enter a code sent to their registered device before they can log in. This helps to ensure that only the user has access to the account. Meveto also features a built-in password manager. This helps to protect users from malicious actors who may try to gain access to their accounts.
An ideal option for those who want a secure, convenient way to access their accounts without the hassle of remembering passwords. By removing the need for passwords, Meveto makes it easier for users to protect their accounts and their data. It's a great option for anyone looking for a secure, passwordless authentication solution.
Meveto is leading the way in a world where cyber threats are becoming increasingly sophisticated and dangerous. With its user-friendly platform, Meveto gives users the power to protect their data and accounts without having to be tech-savvy. It also provides a secure, encrypted data storage system, so all of your confidential information is safe. Meveto is a part of the larger cyber security movement, which is committed to making the world more secure and connected.
"Meveto is a cybersecurity platform that provides users with a completely secure user account control and authentication system. It is designed to give you absolute control over your data and how you access and grant access to it," claims Emir Ceric.
Emir Ceric is the founder and CEO of Veevus, a provider of thread-spinning services and solutions. He is also the founder and Chief Executive Officer of Meveto, a cybersecurity consultancy business that provides cyber risk assessment and mitigation services. Since then he has become an active voice in the security industry, speaking at conferences and events, writing articles and blogs, and advocating for increased security in the digital world. As an entrepreneur and a cyber security expert, the motivation to make a company focused on developing innovative technologies to secure personal and corporate data and protect privacy led to the inception of Meveto.
Going passwordless is not just Meveto's motto but should be an overall much-needed addition to the cybersecurity industry.
Bosnian-born entrepreneur, Emir Ceric with his brainchild Meveto takes cybersecurity through its metamorphosis. Emir opens a cyber dominion of passwordless security and taps into a less catered division of cybersecurity, accessibility.
Article source:
https://articlebiz.com
This article has been viewed 302 times.
Rate article
This article has a 5 rating with 1 vote.
Article comments
There are no posted comments.