The Evolution of Using Digital Downloads
Travel & Leisure → Travel Tips
Author

Dr. Anthony T. Craft

Published

January 31, 2023

Word count

578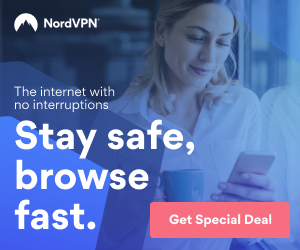 First and foremost, let us try and define what a Digital Planner is.
Just to make it plain and simple, a digital planner is just a computerized version of the traditional paper planners that have been in existence for many years.
Since the free world is seemingly going computerized, then is only fair and proper that we move the traditional paper planners to the digital side.
Digital planners operate in PDF form and can easily be downloaded or used on your computer as a computerized digital document.
The overall purpose of using planners is to help you to organize your day, your travel, your wedding, and many more agendas.
Digital planners are used widely across the world, and they are one hot topic in the e-commerce digital download marketing world.
There are many platforms you can use to sell digital planners, and I will discuss just a few platforms that are most popular among digital download sales entrepreneurs.
Digital downloading has several good points to be mentioned, and they are.
Digital Downloading is very eco-friendly in that you don't waste away the paper.

Digital Download pages can be duplicated daily.

Digital Downloads can be redesigned whenever you please.

Digital Downloads are more adjustable, as you can add, delete or modify any portion.
There are quite a few ways to create digital downloads, but I will discuss one of the most popular ways, and that is through the use of Canva.com.
You can log on to the site and start creating planners to your taste in just a few minutes.
Save them, and then transfer them to a PDF form for sale.
Now if you are the type who desires to pay for your services, you can always upgrade to Canva Pro and be assessed with an even more advanced way to create your planners.
And just as there are several ways to produce your planners, there are also many ways that you can promote or sell your planners.
I will not discuss all, but just a few platforms, some free, and some paid sites that you can get started.
Some of those sites that assist you in getting started are.
Shopify

SendOwl

Design cuts

Creative Market, and

Etsy (I left the best for last)
The name of my online business is acDownloads, and here, we make it our business to provide the most popular planners to our customers.
We conduct research at least three times in the span of one week, to help us to stay abreast with the latest planners.
So that we mat, therefore, keep you up to date with the latest.
Some of the planners we have listed on our site are Day planners, Weekly planners, Wedding planners, Personal planners, fitness planners, Travel planners, and Blank planners.
There, you see, we have a wide variety of planners, and we are not stopping there!
As planners become more and more popular, acDownloads has the potential of becoming one of the most up-to-date sites to acquire the planner you need.
We are easy to find, especially if you know just a little bit about searching the world wide web for what you need to find.
We are located at https://acDownloads.myshopify.com, and you can find whatever planner you are searching for.
If you cannot find the planner of your choice, just sent us an email at ac@anthonycraft.com, and we will conduct further research until you get what you want and need.
Retired United States Army serving 28 years.
Retired Law Enforcement Officer serving 25 years.
Ph.D. in Philosophy with a Specialization in General Psychology.
Article source:
https://articlebiz.com
This article has been viewed 344 times.
Article comments
There are no posted comments.