New Delta Terminal at LGA
Author

Rick Goondall

Published

February 28, 2023

Word count

476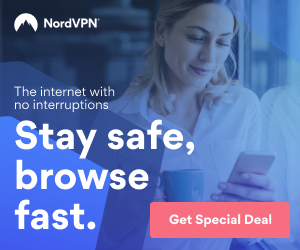 Delta Air Lines is currently working to enhance the airport infrastructure with a new terminal at LGA and construction began on 16th October 2021. Delta's $3.9 billion airport enhancement project including brand-new and world-class Terminal C is going on that will offer new experiences to travelers.
Delta gates are split on two ends of the terminal. Passengers are required to proceed to Terminal C for departures from all departure gates. The gates are split between 60 and 79 and 80-89. How do I know which gates did I came down from?
Very easily one can identify their gate location when getting off plane and going down to baggage claim and ground transportation. Passengers who come off the gates between 80-98 will head down to baggage claim and ground transportation will immediately see a Starbucks coffee kiosk. Additionally, the door will be marked as door # 8. The pillar next to the baggage carousel will be marked in order. The pillar will be marked #1, next to carousel # 1. The exit door is marked door 8, and door 9. Now you know will ask where are gates 60-79?
Gates 60-79 are on the opposite end. As one comes down the escalator from gates 60-79, we will identify door # 13 and elevators on our right side. As we walk towards the baggage carousel, we will see door # 12,11 on our right hand and baggage carousel on our left-hand side.
Baggage Carousels are numbered and centered between gates 60-79 and gates 80-98. There are five baggage carousels altogether. The baggage carousels to exit doors are approximately 10 feet. All these doors are marked as pickup areas. Door 8, door 9, 10, 11, 12, and 13.
When I come from gates 60-79, where is my luggage? That is easy, we will walk towards doors 12,11, and door 10 and will see the baggage carousels. The first baggage carousel we will see is baggage carousel # 5.
KEEP WALKING TOWARDS THE BAGGAGE CAROUSELS, the numbers will be counting down from #5,4,3,2,1. See the image.
Now you will ask where do I go for taxicab at LaGuardia Airport at Delta terminal? Where is Uber at LaGuardia Airport? Where is Lyft at LaGuardia Airport? Are there professional chauffeur and limo services at LaGuardia Airport? This article will answer all these questions and have you prepared for success when landing at LaGuardia Airport Delta terminal.
Taxis are located right outside door # 8 at Delta Terminal.
UBER at LaGuardia Airport Delta will be by pickup area 10-11(door # 10-11)
LYFT at LaGuardia Airport Delta will be by pickup area 13 (door # 13)
Prearranged black cars and limousines make pickups between pickup area # 11-13.
Now that we have given you all the information about Delta Terminal at LaGuardia, all you have to do is get on the airplane and fly to NY.
We always suggest anyone requiring guaranteed transportation services at the airport to use following companies.
LAGUARDIA AIRPORT CAR LIMO (many great Google reviews)
PRO TRAVEL TRANSPORTATION (many great Google reviews)
I am Rick Goondall a father of 3 kids, and a veteran (US Army)
I been in ground transportation since college, and what i found was that due to lack of information, travelers wasted alot of their personal time.
I prefer to inform my clients, travelers, and friends and community, so we can make use of our time productively.
Rick Goondall
http://www.JFKAirportCarService.org
http://limousine-longIsland.com
Article source:
https://articlebiz.com
This article has been viewed 86 times.
Rate article
This article has a 5 rating with 2 votes.
Article comments
There are no posted comments.