Why a Proximity Alert System can mitigate risk and keep your workers safer
Computers & Technology → Technology
Author

Naaman Shibi

Published

March 3, 2023

Word count

404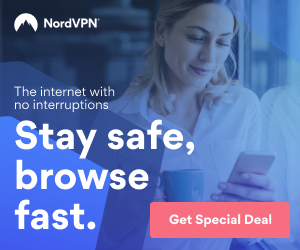 For the past few years workplaces have been adopting and integrating digital technologies into their operations. Regardless of the operation size, introducing effective technologies can have a significant and lasting impact on the safety, profitability and proficiency of the operations.
A stand-alone Proximity Alert System can dramatically mitigate risks and increase safety on a site. A Proximity Alert System refers to a solution that alerts equipment operators when a person is in a proximity to their equipment.
These alerts can save lives, prevent injuries and accidents, and improve overall safety of every industrial site.
How does it work?
The Proximity Alert System is comprised of only 2 components:
• A sensor/alarm/visual unit attached-to or located-in the machinery or heave vehicle;
• A personal tag that is either attached to hard hats or worn by workers.
When a worker approaches the equipment, the Proximity Alert System notifies the equipment operator that a worker is nearby. Notifications include visual alert (orange or red screen, depending on the proximity), loud sound / alert, and device vibration.
The workers' tags are self-sustained and last 2-3 years before they need to be replaced.
The stand-alone alert proximity device/sensor is either connected to the equipment power source (hard wired or connected to a port) or it can operate on a battery that lasts at least 24 hours (continuous use) before a charge is required.
The Proximity Alert System does NOT require any infrastructure, connectivity or site installation, and each device/sensor operates as a stand-alone alert system. This provides significant advantages over other solutions as it provides maximum flexibility and the ability to utilize the system in diverse or remote locations.
Mines & exploration, oil & gas, construction sites, and warehouses are all very suitable environments for the Proximity Alert System. Since the system can operate in almost any type of equipment, forklifts, lifting equipment, diggers, loaders, trucks, hydraulic shovels, dozers, drills, and many other types of heavy equipment are perfect for using the system.
The Pervidi Proximity Alert System is configurable to allow changes to distances (i.e. detection point), volume of alerts, mute options, and even the type of audible alert.
If you're interested in making your workplace safer, then the Pervidi Proximity Alert System is the perfect solution.
Online demonstrations are FREE and we are happy to configure a pilot project for your organisation to try it out.
To learn more about proximity alert system, visit https://pervidi.com/safety-proximity-alerts/
Naaman Shibi, has over 25 years of experience in the software industry, having qualified with an MBA from Edinburgh Business School (Heriot- Watt University). He has worked with a number of large public and private Australian businesses to automate inspections. Mr Shibi passions are mobile devices and gadgets, and personal interests are travel, watching AFL and playing chess.
www.pervidi.com.au
www.pervidi.com
Article source:
https://articlebiz.com
This article has been viewed 347 times.
Rate article
This article has a 5 rating with 31 votes.
Article comments
Sarah Kent · 6 months ago
In general, I did find this excellent article to make a valuable contribution to safety of workers by using the new BLE technology.
---
Guy Chow · 6 months ago
Interesting concept. All the new technology is changing our lives.
---
Rina · 6 months ago
Great article!!!
---
Bryce J. · 6 months ago
Easy to use. Well done.
---