Secrets And The Truth About Hollywood
Author

Aj Bolton

Published

March 10, 2023

Word count

421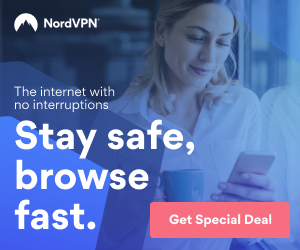 Are you truly talented or just a privileged white girl?
Article by AJ Bolton
According to people all over the internet, talent has lost its true meaning. Nowadays, you really need to search to find radiant talent, maybe you even need to be considerably smart to be known as great or even just good to viewers. But what truly makes who we consider talented, talented?
That's the leading question, What do we consider true talent?
Examples;
Winona Ryder; Actress known to be in roles such as " Beetlejuice", "Edward Scissorhands" and "Girl, interrupted'.Also Known to be a Golden Globe Winner and having an Academy Award Nomination in the same category for a role she did, being 'Age Of Innocence' in 1993.
Winona has even been called a natural and very successful, and very efficient actress for her time in the industry.
VS PRIVILEGED WHITE GIRL
Through many media sources, we have seen talent amongst talent, but what happens when we flip on the other side? The side we come may come indifferent or fall into at best Who do we consider to be a part of the internet's punching bag?
Addison Rae; This tiktoker is known to make her own brand called "Item Beauty', and even recently started in a new adaptation of the iconic
"She's All That' being titled ' He's All That'. She has even been seen beside her internet best-friend, Kourtney Kardashian, A uno reverse and seen to be a cheaply made version of the original. Leading many to think, ' Is She All That?"
What makes these, and separates these so called ' stars' and makes them the real deal? Maybe having true charisma, taking part and making an effort in what you are doing or presenting. Are you doing it for the cold hard cash or do you truly love it and see vision with what you are doing? Are you showing any true effort or is it all performative and unwanted so these stars can get what they want? Or do you truly love your job and others that are participating, which can further into better and effortless work?
What do you think truly makes and sets apart true stars with what we might just call fakes? Do you just know when somebody so called this ' star power, or do you think some individuals are just skating by? And how do they get the opportunities, once in a lifetime opportunities, handed to them?
What do you think truly makes a star, if there's any left at all?
My name is AJ and I am 18 years old. I am an aspiring content writer and I love to make articles and gather information about the newest trends. I love writing poems and anything to do with art and photography , as well as anything to do with music as well. I am dedicated to what I do and am excited to start writing and creating new and fun articles for everyone to enjoy. If you have anything to suggest article wise, reach out to me., I would love to hear new ideas.
Article source:
https://articlebiz.com
This article has been viewed 176 times.
Article comments
There are no posted comments.