10 Essential Hand Tools for DIY Home Projects
Author

Charles Smith

Published

March 11, 2023

Word count

1,279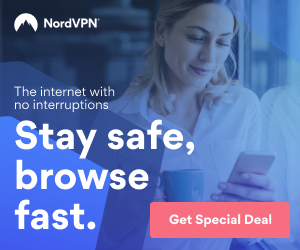 As anyone can tell you who has been to a Home Depot or a Lowes recently, DIY home repairs have become big business in the last decade or so. Along with the upward swing in those homeowners maintaining and improving their properties, themselves has come a tsunami of marketing and gadgets geared toward them. A walk through the tool aisle will showcase hundreds of tools in eye-catching packaging making it very difficult for anyone not familiar with construction to determine what they really need to get started. Thankfully the basic hand tools that every professional carries daily haven't really changed much in 50 years.
---
One: Utility knife. This is the knife that uses standardized double sided heavy duty razor blades carried in the handle. Many carpenters prefer the stout ones made by Stanley but there are other brands that will do as well. These take a lot of beating so be sure and get a sturdy one. You will use it for everything from opening packages to cutting carpet, to shaving off a bit of wood to get it to fit.
Two: Phillips and Standard Screw Drivers. You might ask yourself- why have a screwdriver if you already have a powered drill/driver? With many types of projects there are times when the body of the drill is too large to get into a tight spot. Yes, there are extensions and even flex or offset bit holders that will work, but a handheld screwdriver is a simple solution. Why a standard slot head as well? Many older houses will have fixtures that only use slot heads and in a pinch, a slot head can be repurposed as a handy small chisel. Traditional carpenters will shudder at this, as you should really use a chisel where a chisel is needed but, hey it works!
Three: Side Cutter Pliers. These are flat nose pliers that have jaws with a bevel that will allow you to cut wire unlike ordinary pliers. These are a versatile tool that will allow you to do everything that regular pliers do plus cut small nails flush with the surface and trim and strip romex wire for electrical projects. Be sure that the ones you pick have sturdy rubberized handles that don't easily slide off.
Four: Tape Measure. Most professionals prefer a 1 inch wide blade 25 foot long tape measure for a very good reason. The additional stiffness will allow you to measure most items and areas without someone to hold the other end. 25 feet of length is also long enough to measure practically any thing you'll need in a residential property. This is another tool you don't want to skimp on. Make sure the measurement markings are durable, dark enough and big enough to easily read.
Five: Caulking gun. Some of the most common home maintenance tasks have to do with painting or caulking. Trim, tile, fixtures and wall panels both exterior and exterior all rely on a tight consistent bead of caulk to prevent water intrusion, to cover nail holes, and conceal imperfections and cracks. Be sure the one you choose has a comfortable squeeze grip and is durable enough to last under heavy usage.
Six: Channel Lock Pliers. These are slip jaw, adjustable pliers that allow you to grip around objects up to about 2 inches in diameter. Quality is important with these as well as they will need to stand up to a great deal of applied force. This type of plier is especially useful in repairing and installing plumbing but they are indispensable when anything that's being reluctant and needs a bit of torque to make it behave. A good, rubberized grip here is essential, be wary of cheaper tools where the rubberized vinyl sleeve will likely pull off after a few uses.
Seven: Hand Saw. In the midst of such easy availability of battery-powered saws, why a hand saw? A hand saw is just more versatile and will allow you a wider variety of accurate cuts than a power saw. This is especially true when working with flooring and trim where you often need to "flush cut" a piece of material that's already in place adjacent to another. I prefer the Japanese style "pull saws" as they are razor sharp and thin so that they cut quickly and accurately with little effort. The narrow blade also makes it very easy to flex them into very tight spaces.
Eight: Pry Bar. This is another very versatile tool that is absolutely essential for any remodel job, especially anything requiring demolition. Most pro's prefer the flat-bladed model about 14 inches long that has one straight end and one with a claw curve. You can use either end to pry nails out or to loosen framing or trim as needed or even take down a wall when used in conjunction with taps of a hammer to drive the claws into a tight crack. Good steel is critical here. A cheaper model will often bend out of shape after the first few uses.
Nine: Putty knife. It's pretty hard to choose just one style or width of these as they can be used for in so many ways, with so many materials. A stiffer blade is used more as a scraper and can be difficult to use for applying putty-like materials. For that reason, what you'll find in most pro tool belts is a flexible 2-inch bladed model. It's narrow enough to get into tight spots. Stiff enough to do a little scraping and peeling and still wide enough to apply the drywall joint compound for small area patches.
Ten: Hammer. This is the quintessential tool of the DIY and is often misunderstood. Even if a DIY'er plans on using a wide variety of compressed air guns to drive the majority of their nails a hammer is still indispensable: either for those incidences when an air-driven nail doesn't seat properly or when it's just too big a pain to drag out a compressor and 100 feet of hose to drive a few finish nails. A hammer is also essential for any type of demolition work, especially when used in conjunction with the above-mentioned flat pry bar. There are a surprisingly wide variety of hammers. For DIY use you do not want anything larger than 16oz. Larger hammers are used almost exclusively for framing work and are only suitable for driving big 16p nails into rough framing lumber. For most home projects a 16-ounce hammer with a smooth face will ensure that you will not leave waffle-shaped imprints on the material you are driving into and that your arm will not resemble limp pasta at the end of the day. 16 ounces is still large enough to easily do some light framing work but can also drive finish nails in delicate molding. A fiberglass handle is the most durable choice and will absorb vibration well. Steel handles shock the hand too much and wooden ones just won't hold up to years of pounding and the torque required to pull nails. You will also want what's called a "rip" hammer with an almost straight claw opposite the head versus a "claw" hammer with a sharp curve. This is the most versatile style.
That wraps it up. There are of course other hand tools that are very useful including various types of squares, saws, and snips. For specific types of tasks, a DIY'er will likely have to extend beyond these essentials but the ones above will suffice for probably 90% of the work.
Hopefully, this list will help eliminate confusion the next time you need to visit the tool aisle!
Hi, I'm Charlie Smith and I write non-fiction articles about a variety of topics including home improvement, programming and creativity, I also write fiction short stories and books. I have an extensive background in software development, contruction trades and was a Marine Corps infantry officer. You can find many of my articles on Medium here: https://medium.com/@cesavage and my social media links here: https://linktr.ee/cesavage
Article source:
https://articlebiz.com
This article has been viewed 199 times.
Rate article
This article has a 5 rating with 2 votes.
Article comments
There are no posted comments.