Experimental photography -telling stories through 'not so ordinary' photos
Author

Adelina Dumitrescu

Published

March 30, 2023

Word count

483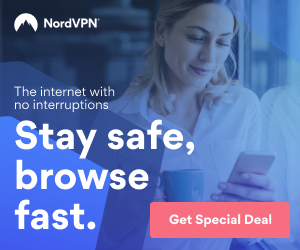 Photos_frompasttofuture is a homemade experimental photography project created by a curious and creative mind, a UX/ UI Product Designer from London.
I'm not a photographer, and I will probably never be one. I have always been interested in photography only as a hobby.
A few years ago I have started experimenting with digital and analogue photography (old cameras, pinhole), using non-traditional techniques, long exposure, double exposure, intentionally out of-focus, textures and filter glasses. Most of my photos are digital, but I also have a few 'old fashion' analogue ones, developed by me, with a starter kit, in my home. I like to call my photos 'not so ordinary'; as I have mentioned above, they are just an experiment, a way to express myself.
I enjoy experimenting and trying new things, and it's always surprising to see the results of my playful 'experiments', but mostly I am curious to discover what people perceive and experience looking at my photos.
For this reason in 2020, I decided to share my photos through an Instagram account Photos_frompasttofuture and offer some of them for free download on Unsplash.
It is very rewarding to find out that people from all over the world resonate with them, some of which were featured with positive thoughts in online photo magazines and used as cover music albums, poetry and articles.
I would like to thank everyone for the credits.
In December 2022, I was surprised to find out that one of my self-portraits was chosen to be on the cover of the book Anoxia by Spanish writer Miguel Angel Hernandez. Anoxia means an absence of oxygen and it's a fiction novel about the borders between life and death, about photography, about memory and guild and our constant search for air to breathe. According to the author, "the photo is close to the spectral, the novel's ambient".
I feel honoured and grateful that my photo "gets a life " through this amazing story and I hope my photos will inspire more people in the future.
The photo is part of a self-portraits series and was created through a long exposure technique using only an iPhone. It was challenging because I did this project in my house, with limited space for the backdrop background and tripod and very time-consuming, waiting hours/ days for the right natural light. Through the monochrome palette and motion blur, I created two ghostly characters, 'Me and I', a cinematic image, leaving room for the viewer to fill in a story.
After I finished this series I realised that these self-portraits helped me to explore myself deeply, to discover pieces of me that I never thought about, revealing the many facets of my complex personality.
Embracing an experimental mindset helps me to go beyond the limits, discover and improve myself.
You can see more photos in my portfolio work and on my Instagram account Photos_frompasttofuture.
UX/UI Product Designer, based in London passionate about user-centred design, native and web apps and experimental photography.
https://articlebiz.com
This article has been viewed 318 times.
Article comments
There are no posted comments.