A GOOD PLACE TO GO ON A FIRST DATE IS AN ESCAPE ROOM?
Author

Mehmet Akif Bahadir

Published

March 13, 2023

Word count

541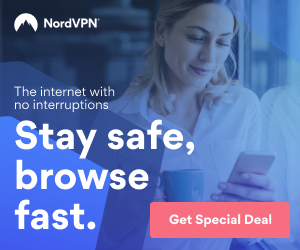 Yes..
Without a doubt...
How frequently have you felt you struck the mark after a first date?
Escape rooms are a great spot for a first date because they're imaginative, innovative, and give you a chance to think critically and creatively.
You get to see a little bit of your date's character. Can they handle pressure well? Do they support you? Do they intend to handle everything by themselves? The most crucial question is: How do they handle victory or even losing?
See why an escape room first date is so fantastic by reading on.
And date for the Escape Room!
Escape rooms are a lot of fun as well as a challenge.
People frequently believe that endorphins are primarily associated with danger or eating chocolate, however this is untrue.
Your body experiences an endorphin surge as you race against the clock and attempt to answer a riddle or puzzle—all of this on a first date!
Your enhanced joy and excitement will enhance the chemistry you share. You'll feel closer to one another once you've gone through an extreme experience. It's almost a done deal that you want to go on another date!
Conventional dating suggestions aren't particularly unique. Everyone has attempted the dinner and a date concept, sometimes with success.
The Escape Room date is the best option if you want to make an impact.
A thrilling experience, navigating an escape room will offer you lots to speak about. Your date will recall this initial encounter! You'll start building wonderful memories with each other right away because it's such a singular, unforgettable experience.
Maybe even a photo opportunity at the end. Having a memento from your time spent together can help you remember the occasion.
You might even get a second date because you had such a great time and unique experience together!
It's quite difficult to get conversation to flow organically on a first date. On a first date, it can be difficult to make the conversation flow effortlessly, especially if you are just getting to know each other. Yet, the stress of trying to come up with discussion topics is completely eliminated when you have a pleasurable activity to focus on as a group.
Understanding each puzzle, each clue, and each riddle will help you learn more about your date's personality. The experience could increase your self-confidence because, when you're pressed for time, making friends won't be difficult.
This could provide you with the ideal opportunity to have a bite to eat with each other after you have both left the room. Since you two have experienced such a fun time together, there won't be any awkward conversations in the near future.
It's not about the price on good dates.
Superb dates are those that stick in your memory and make you want to see each other more often.
You won't pay a fortune for Escape de Facto escape rooms, House of Things Lincoln Gateway Mall, or Café de Pandora Omaha Westroads Mall, and they all offer excellent value.
An escape room date will provide you with an extraordinary experience that money cannot purchase. In contrast to a traditional dinner date, you will receive your money's worth and still have money left over for a second date
This article has been viewed 454 times.
Rate article
This article has a 5 rating with 3 votes.
Article comments
Bob · 6 months ago
It was a good article. A lot of good reason to go an escape room
---