Change Your Homeschooling Mindset to Create Positivity
Author

Stephanie Doerr, Acc

Published

April 23, 2023

Word count

744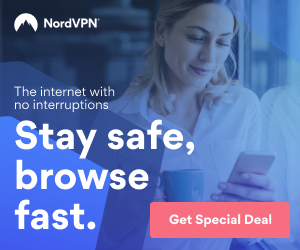 Doubts fill our mind. Doubts can overcome us. Doubts can stop us from moving forward from achieving what we want. They can have a powerful hold over us
How did these doubts get this power over us? Do they come from our failures? Or are they just stories that we've been told?
When I started homeschooling over 25 years ago it was not as common as it is today. There were a lot of negative opinions about it that were not based on facts. Yet, these negative opinions planted seeds of doubts into our minds. I remember reading articles that proclaimed homeschooling parents are conducting an experiment on their children and that they were going to ruin their kids' lives forever because they were not qualified for being teachers. Doubts filled our minds as parents. Some put their kids back in school but some were like me. They were committed to homeschooling. Committed to their children.
With homeschooling you see some rewards and achievements along the way, but there can still be the wondering and doubts about the long run. You might start questioning yourself. Am I really doing what's best for my kids? Or as the kids get older will I be able to teach high school? Will they be able to go to college? Will they be able to get a good job? And the hard part about homeschooling is you never know until you are done or, I should say, when you are done with each child.
So when those doubts come to your mind, how will you handle them? You can let these doubts feed and continue until it consumes you, or you can use them to improve your homeschooling.
Doubts can be a powerful tool if they are used in a positive way. By learning to step back and looking objectively at the situation you can see what these doubts are trying to tell you. It can show an area that needs improvement or a situation that needs more action. Another tool that you can use is to acknowledge this doubt, that it's there, and to change your mindset into one of positive. For instance, if you experience a thought where you doubt you are doing good for your child, start by stepping back and objectively looking at the whole situation, then change your inner dialogue. Replace the voice that is telling you to doubt into a more positive statement. For example by affirming, 'I am doing what is best for my daughter or my son.'
As you learn to deal with these thoughts and can observe situations with an objective eye, you can say to yourself, what am I noticing? Do I notice my child learning? Do I notice my child discovering? Do I notice my child's well-being? Then no matter what is going on you can make a positive impact on your child's whole well-being. We all have good days and bad days. So looking at the overall picture of your child, you can use these doubts that have been put there to make you notice. If you notice that your child is struggling in one area then that doubt is good. You can use that to improve in that area. If you notice your child is doing excellent in another area then you can reframe your thoughts and put a new positive thought in its place. He is doing it well. He is excelling. He is becoming a well-rounded human being.
As I look back on the years and as my kids advanced and grew up, either people gave up on trying to advise me about my kids, or maybe they saw that my kids were succeeding, or maybe I just started ignoring all the voices around me that were negative. Whatever it was, I stayed committed to teaching my children.
And as I reflect on all this today, I see the achievement and I feel complete as I look at what my children have succeeded in. I have a daughter who majored in biology in college. Another daughter who majored in chemistry in college and still another daughter in college studying ASL interpretation. Today, I feel complete that the so-called experiment worked. My kids are succeeding in life, despite the fact that I homeschooled. Or in spite of the fact that I homeschooled. As someone who looks at what is the positive, I say it is in spite of it is because of the homeschooling.
Stephanie Doerr, ACC is a certified life coach, a mother, homeschool teacher, small business developer, writer, and above all a kind, caring human working to positively impact our world. You can reach Stephanie at Stephanie.DoerrLC@gmail.com or visit her website at StephanieDoerr.com.
Article source:
https://articlebiz.com
This article has been viewed 266 times.
Rate article
This article has a 5 rating with 42 votes.
Article comments
Sakina · 1 month ago
Great article from the beginning to the end! It contained such relatable info for fellow home school parents. The doubts surely can take over our lives if we aren't careful. I enjoyed reading it through and through!
---