Blinds Vs Curtains: Which is energy efficient?
Author

Ibadul Rahman

Published

May 12, 2023

Word count

578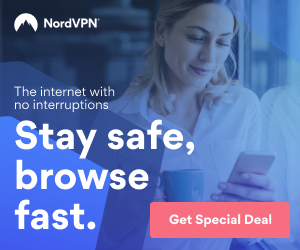 The two most popular choices to cover the windows are blinds and curtains. Both of them have their plus-minus but no doubt they serve not only as a decorative element but can privacy in your room.
But, which one should be your first choice when it comes to energy efficiency? That's the topic we have picked up for today. So, let's explore the answer to this question today:
Blinds and Curtains are two of the most widely used window covering options. They also help you in controlling the amount of light that enters the room. They also act as home decor items and enhance the beauty of your room.
For a person who wants to reduce his energy cost, which one is best?
Energy efficiency becomes a crucial factor when buying window covering especially if you live in a city where the energy cost is very high. They can significantly impact the amount of energy needed to heat or cool a room.
Let's measure the energy efficiency of Blinds & Curtains:
Curtains: Energy Efficiency
Curtains widely opt for window covering treatment. They are a prevalent choice for their decorative appeal and versatility. They are an ideal way to decorate your room because they come in a variety of fabrics, patterns and colours.
At the same time, curtains can also be extremely important when it comes to energy efficiency.
During the sweltering summer months, curtains are excellent at reducing sunlight and lowering heat gain. There are so many types of curtains available but the best curtains to reduce for reducing heat gain are those that are made up of velvet or wool and are heavy, thick, and dark in colour.
In the winter, curtains can help by acting as an insulator to keep the heat inside. However, the kind of fabric and curtain thickness affect how energy-efficient they are.
Blinds: Energy Efficiency
If you want to control the amount of light entering your room and also want to add some extra privacy, blinds are a perfect choice. They come in a variety of materials, including vinyl, aluminium, and wood, and can be altered to let in more or less light.
Blinds can help in keeping the room cool by reducing heat gain when it comes to energy efficiency. They can block sunlight and lessen the amount of heat that enters a room during the hot summer months, reducing the need for air conditioning. This way you can cut your electricity cost.
They can also serve as an insulator during the chilly winter months, keeping the heat inside and lowering the need for heating.
The kind of blinds and the material used affect how energy-efficient they are. For instance, wood blinds are more effective at insulating than aluminium or vinyl blinds.
Which one is best for you?
Both Blinds & Curtains have advantages and disadvantages in terms of energy efficiency when it comes to window coverings. Overall, Blinds tend to be more effective at reducing heat gain & blocking sunlight as they come in materials with better insulation properties. However, curtains can also play a significant role in reducing heat depending on the fabric choice.
The choice ultimately comes down to your preference. Blinds may be a better choice if you reside in an area that receives a lot of sunlight because they are more efficient at blocking sunlight. Curtains may be the best option if you're looking for a decorative element to give your room a little extra class.
BlindsnCurtains is one of the most prominent blinds and curtains installation companies in Dubai, UAE. We have been operating for the past 10 years and have built an enviable reputation for stylish and innovative design at an affordable price.
Email: sales@blindsandcurtains.ae
Web: https://blindsandcurtains.ae/
Phn.: 042522025
Address: Shop 9, 6 Street, Oud Metha, Behind Lamcy Plaza – Dubai, UAE
Article source:
https://articlebiz.com
This article has been viewed 318 times.
Article comments
There are no posted comments.