2 Sides - A Memior
Author

Heather Pagel

Published

May 13, 2023

Word count

1,289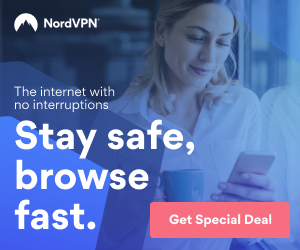 The pandemic created a world we were unprepared to live in. Sudden out of nowhere changes, then more change, and just when you felt safe enough to leave your home, more change was forced upon society, with the expectation that life would continue as it once was. How could we live in an unknown world with so much confusion, anger, and fear? The pandemic had created a different world, and some of us (i.e., me) didn't know how to navigate it!
As a somewhat professional adult who has studied for 8 years within the Psychological field, I had to dig DEEP to find the necessary tools to help myself and my family through the lockdowns. I'm not talking about some of the harmful coping mechanisms that were evident in my family (drinking, smoking, sleeping too much, etc.); I'm referring to the healthy coping tools that families should utilize, like communication, adaptability, and the ability to manage and work with their emotions. I realize some adults didn't have any "Tools in the Toolbox" to help them cope and persevere through the pandemic, so my family and I were lucky. We depended on each other, got annoyed with each other, shared our fears, and became a more robust family unit.
The lack of "tool" capacity hurt so many families during the pandemic that it isn't even funny. Many children suffered just getting their basic needs met during the lockdowns and entered a world of neglect and abuse, or that abuse became worse. I live in a town with 26 000 people. I can't imagine what the pandemic created in cities like Chicago or Las Vegas. Yes, in every town, there are two sides - one is the good side, and the other side is bad. If you are lucky enough to live and prosper on the good side and have escaped knowing about the bad, kudos!
During the pandemic, in my small world, I saw both sides. We hung hearts on our windows, put teddy bears in other windows, participated in a Wine Me group that dropped off goodies to strangers' homes, and then heard literal cries of children who didn't want to be hurt any further. The bad and the good, the pretty and the ugly, the miracles and the pain. Holding my family up while watching other families disintegrate was very difficult and depressing. Zoom, Teams, Facetime, Facebook Messenger, 1001 different learning platforms for schools, and texting on cell phones became the norm. The mandatory pandemic separations obliterated the in-person human connection.
The Good
Prioritizing crisis situations was continual during the pandemic. Schools shutting down was a complete shock to us all. Really? We said! Now What? Those of us who were the helpers, as Mr. Rogers would say, were trying to help an alarming number of people in more complicated situations than any of us had seen. During our St. Patrick's Day celebration, I and around 20 or so residents in Watertown decided we needed to do something to help feed these kids who were just told to stay home and not return to school. We relied on the help of the nonprofit I run, 4 the Kids SD, and other notable businesses and employees. We collected a massive amount of donated food to distribute to needy families. We received the food, unloaded it, packed food boxes and bags, carried it to our distribution point, and distributed the food from their store parking lot. What a unique, humbling event.
Following this event, a larger entity was born. This was an organized collaboration of around 15 or so Nonprofit organizations, churches, and businesses in Watertown who wanted to continue with food distributions because the need was so great in our community. This began months of weekly food distributions and a food drive to help those in need. How amazing it was to be a part of something like this! This is part of that good side of the town I referred to earlier.
After those specific food distributions were completed, I was involved in further weekly food distributions out of a church parking lot. Numerous organizations and nonprofits gathered for these 6 weeks to ensure those suffering through the pandemic had enough food to eat. I was in charge of rounding up the volunteers and directing traffic. It takes a lot of people to pull off a successful food distribution! I talked with a woman during an evening distribution, and she told me she was 72 years old and had driven 45 miles to get a food box. Everyone was affected by the pandemic, but we had the tools needed to be the helpers!
The Bad
I usually have many irons on the fire at any given time, so besides feeding our families during a pandemic, I was also a volunteer caseworker. I am no longer a caseworker and wanted to mention that before sharing some complex stories. The pandemic tied the hands of the family courts, child protection, and anything related to family law. Children were abused and neglected, and we failed them as a society. I'm not blaming one entity, as it was a pandemic that we had to maneuver through, but the ball was dropped many times, and it was the children who suffered.
In-person visits halted during the pandemic. Zoom court hearings were held. Phone calls and video chats were used to ensure that children were cared for appropriately. Can you see the problem here? We felt helpless because what we could do now was limited, and the rules changed daily. I could no longer enter the homes, but I was dropping off food, toys, video chatting, and anything and everything I could do within the pandemic rules.
I remember trying to help a child get set up on one of the 4 different elementary school platforms their teachers were using to try to pull a rabbit out of a hat in hopes that at least one student caught the lesson (Bless their hearts!). I could not sit next to the child, so I was Zooming with the family and trying to help the parent understand how to log in as well as the student. I was failing miserably, as most of us were. So here sits a disadvantaged family, wrought with stress, unable to cope, with no tools in the toolbox, and ultimately relying on the helpers to know what to do, and we didn't.
What I Learned
We fail our children. It is as simple as that. We failed them before the pandemic, more during it, and still, fail them. We will talk for 2 hours, flipping through a PowerPoint to convince us we are not failing them, but we still are. What am I basing this on since I'm no longer volunteering in the system? Look up the County jail roster; it's the ones who are not listed that we need to pay attention to. I have stepped away from the rat race that was found to save my own soul from a complete breakdown.
Dare I say …that during the pandemic, those tiny, kind gestures are missed in our world right now. I would never want to go back and watch some of the families' pain, but I miss how my family embraced the chaos. The closeness of a mandatory separation found within the helpers is missed. We have no reason to all work together without a requirement, it will probably never be seen again. I miss those whom I became extremely close to as I watch those friendships fade, and what I wouldn't give to know is that it would take more work from me to keep those friendships afloat; after the end of the pandemic forced separation.
I am a mother of 2 amazing children, a Psychology Professor, a former CASA and Caseworker in the state of South Dakota.
Article source:
https://articlebiz.com
This article has been viewed 362 times.
Article comments
There are no posted comments.