10 Most Needed Tools
Author

Mohammed

Published

April 21, 2023

Word count

559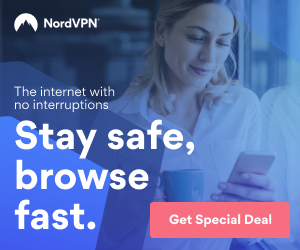 We all know how important tools are in our life. Having the right tools at the time of need makes life so much easier. We all need some basic tools even if we are not one DIY enthusiast. Tradesmen are known to have collection of all kinds of professional tools which is not the point of our article. There are several hand tools that are useful for everyday tasks in most homes. Here are some examples. One can find many more such useful tool online here https://hunt4dealz.co.za/product/
Screw driver set: A set of screw drivers is a very basic tool needed. It comes in various sizes and types such as Phillips, flathead, Torx, Hex etc. They also come in various sizes such as PH0 refers to Philips size 0, PH1 refers to Philips size 1 etc. Most simple use of these can be for tightening screws in furniture, appliances, or taking apart an electronic device.

Pliers: Pliers comes in many types. The most common type of pliers are linesman plier, needle nose plier, water pump plier etc. It is in that we have all that we would have all are versatile tools that can be used for gripping, twisting, and cutting wires or small objects.

Hammer: A hammer is one of the most basic tools. It find its use in every situation be it in a workshop or in the kitchen. A tool box with a hammer is absolutely incomplete. Hammers come in various types such Claw hammer, ball peen hammer, club hammer etc. It can be used for a variety of tasks, from hammering a nail, hanging pictures to building furniture.

Utility knife: utility knife is a versatile cutting tool. It can be easily used for various purposes such as to open boxes, cut materials, and perform other tasks.

Tape measure: A tape measure is useful for measuring distances and dimensions. It comes in different and gets classified according to the length it can measure such 3.0m, 5.0m, 7.5m, 10.0m, 15.0m etc. The most useful tape measure is steel tape measure. It is compact and can be carried easily. It is a very helpful tool when doing DIY projects or home improvement tasks.

Level: A level is missed most at home when fixing a picture to the wall and trying to get it straight. Small level can be helpful for ensuring that items such as pictures, shelves, and mirrors are hung straight.

Wrench set: A wrenches set is a good tool to have. It is missed the most when replacing a battery in various sizes can be helpful for tightening and loosening nuts and bolts.

Allen Key set: Allen type screw heads have become very widely used now a days in many applications. Having an Allen Key set at home has become as much necessary as screw driver. It comes handy in assembling furniture or tightening a bolt on an appliance and other items that use Allen screws.

Scissors: A pair of sharp scissors is always needed at home from kitchen to garage. It's the most basic tool one can ever think of. It can be helpful for cutting paper, fabric, and other materials.

Duct tape: Although not technically a tool, duct tape is a versatile adhesive that can be used for a variety of tasks, from patching holes to securing items in place.
This article has been viewed 448 times.
Article comments
There are no posted comments.