Stopping world hunger387
Author

Ashton Travis

Published

May 17, 2023

Word count

413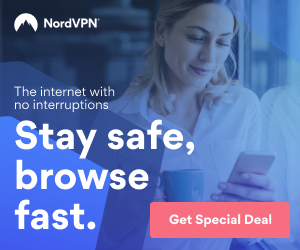 World Hunger
(We Gotta Stop It)
By Ashton Travis
We all know of the worldwide problem of hunger (hints why it's called world hunger) that affects over 2.3 billion people, that is over 10% of the world's population. While there have been many attempts to fix world hunger none have been 100% successful, and don't get me wrong these organizations are amazing. With the organization WFP (World Food Program) that has raised 14.2 billion dollars just in 2022, it still hasn't fixed it entirely and I think I know why. Many people don't know about these organizations.
Spreading Awareness
Donating to these organizations can change lives. Take baby Fatoom for example who has developed severe malnutrition after being left with no home. Like how the World Food Program USA said "Baby Fatoom and her family were driven from their home in Yemen by conflict: the number one cause of hunger. She was diagnosed with Severe Acute Malnutrition (SAM) at just nine months old." Organizations like these truly save lives. The World Food Program USA made sure baby Fatoom had the very food and nutrition that she needed dearly.
Yet none of this would have happened if people didn't spread awareness to this topic as well as telling people that you can donate to organizations like the World Food Program USA, Feeding America, Action Against Hunger, Rise Against Hunger, and many more.
How Can You Help
There are many ways that you can help prevent hungry men, children, and women around the globe. The easiest way is to donate to a charity like I had listed in the last paragraph. There are 300+ charities you can donate to, you may think your 5 dollars wont make that big of a difference but it can make a difference of 50 meals, this means that every dollar you donate means one meal to children and adults across the world like baby Fatoom. Some people choose to think "Oh, someone else will join and donate," but if we have this mentality of someone else doing it we would never get any problems solved.
An Organization You Can Trust
We now know there are over 300 organizations you can donate to but you might be thinking "Which one should I pick?" Well, I would suggest you choose one of the charities listed below: World Food Program USA, Feeding America, Action Against Hunger, Rise Against Hunger, and many more, but it doesn't matter which program you choose because either way you can help save a life.
Ashton.travis@stu.daviess.kyschools.us Donate to charity's and help save a life
Article source:
https://articlebiz.com
This article has been viewed 47 times.
Article comments
There are no posted comments.