Beyond Hogwarts: Discovering the Diversity of Fantasy Fiction Authors
Arts & Entertainment → Books & Music
Author

Brian Gill

Published

April 25, 2023

Word count

821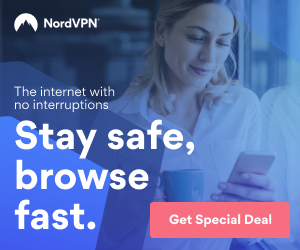 The fantastic world-building and narrative skills of my contemporaries who write in the fantasy fiction genre never fail to amaze and motivate me as a fiction writer myself. The realm of fantasy literature is rich in originality, awe, and imagination; this is true from the most accomplished authors of fantasy fiction throughout history to the up-and-coming writers in the field.
It is challenging to choose just a few of the most accomplished writers of fantasy literature throughout the history of the genre. The authors J.R.R. Tolkien, C.S. Lewis, and J.K. Rowling quickly spring to mind since they were able to build whole worlds and characters that will live on in people's memories all around the globe via their writing. These writers have established a new benchmark for the category, and the works they have produced will be revered for many years to come.
However, it is essential to bring attention to the phenomenal work being produced by black writers of fantasy literature, who, historically speaking, have been undervalued and underrepresented in the literary field. Names like N.K. Jemisin with her debut novel, Her debut novel, The Hundred Thousand Kingdoms, Octavia Butler, a multiple recipient of the Hugo and Nebula awards and Charles Robert Saunders, a pioneer of the "sword and soul" literary genre who have offered a fresh viewpoint to the genre, and the works of these authors have been praised by critics fans alike and are largely regarded as some of the best in the field.
In the world of children's fantasy literature, well-known authors include Rick Riordan, J.K. Rowling, and Suzanne Collins, amongst others. Young people nowadays are rediscovering these writers' works and falling in love with the amazing worlds that they have created for them to inhabit. George R.R. Martin, Patrick Rothfuss, and Brandon Sanderson are three of the most famous and well-respected male fantasy authors currently active in the industry.
If you're looking for Christian authors of Christian fantasy literature, you'll be happy to know that there are many possibilities accessible to you since there are many outstanding writers out there that explore issues of religion and spirituality in their works. One such writer is Ted Dekker, with fantasy novels including Thr3e, Obsessed, and the Circle Series. Who also, among other things, has written extensively on the biblical Garden of Eden and the characters' inward development as spiritual beings. In addition to being entertaining and thought-provoking on their own, his pieces shed fresh light on the whole field.
In the spirit of examining other viewpoints, have you ever considered the significance of the initials found in the names of so many fantasy authors? Some say it's because it's simpler to remember, while others who prefer the former say it's because of the aura of mystery and intrigue it produces. Both of these descriptions are somewhat correct. Whatever the case may be, the names of fantasy authors like J.R.R. Tolkien, J.K. Rowling, R.A. Salvatore, and even more contemporary authors like L.M. Lacee, Zoe Chant, and Jessica Ames are now almost household words.
If you're looking to expand your library with works by other fantasy authors, you're spoiled for choice. Famous authors with last names starting with P include Terry Pratchett, Philip Pullman, and Patrick Ness. The Chronicles of Elantra, Michelle Sagara's series, has been gaining in popularity over the last few years, so if you're looking for something new, you may want to give it a try.
To name but a few, Cassandra Clare and Sarah J. Maas are two additional authors that write fantasy for young adults in addition to Rick Riordan. Novels like this often feature young characters and high-stakes plots. You should keep an eye on Nnedi Okorafor, best known for her Binti Series, Leigh Bardugo, she also received acclaim for her paranormal fantasy adult debut, Ninth House and Naomi Novik known for the Temeraire series, an alternate history of the Napoleonic Wars involving dragons if you like modern fantasy.
Fantasy literature fans may keep up with their favorite authors' latest works and find other fans with whom to discuss the genre on their favorite authors' websites. Those curious in exploring the wonderful world of fantasy literature may find comprehensive lists of authors and works online. These tallied items may help you better comprehend the many facets of this inventive literary subgenre.
The realm of fantasy literature is teeming with brilliant writers that can transport you to other places and ignite your imagination with their ability to weave a story. The realm of fantasy fiction is full with fantastic writers, whether your preference is with the established masters of the genre or the newer names on the scene. Why not allow yourself to be transported to an imaginary world by picking up a book and letting yourself be carried away to a place where thrilling new experiences are waiting for you there?
Top fantasy writers dominate todays literature for many reasons. One would be the amazing story telling abilities of authors like L.M. Lacee with here mega Dragon's Gap series and her science fiction series Daughter of Ethos.
Article source:
https://articlebiz.com
This article has been viewed 797 times.
Rate article
This article has a 5 rating with 2 votes.
Article comments
There are no posted comments.